How Dog-Friendly is Longmont, CO? Longmont Dog Parks & Dog-Friendly Activities
Posted by Greg Smith on Tuesday, October 24, 2023 at 1:45:57 PM
By Greg Smith / October 24, 2023
Comment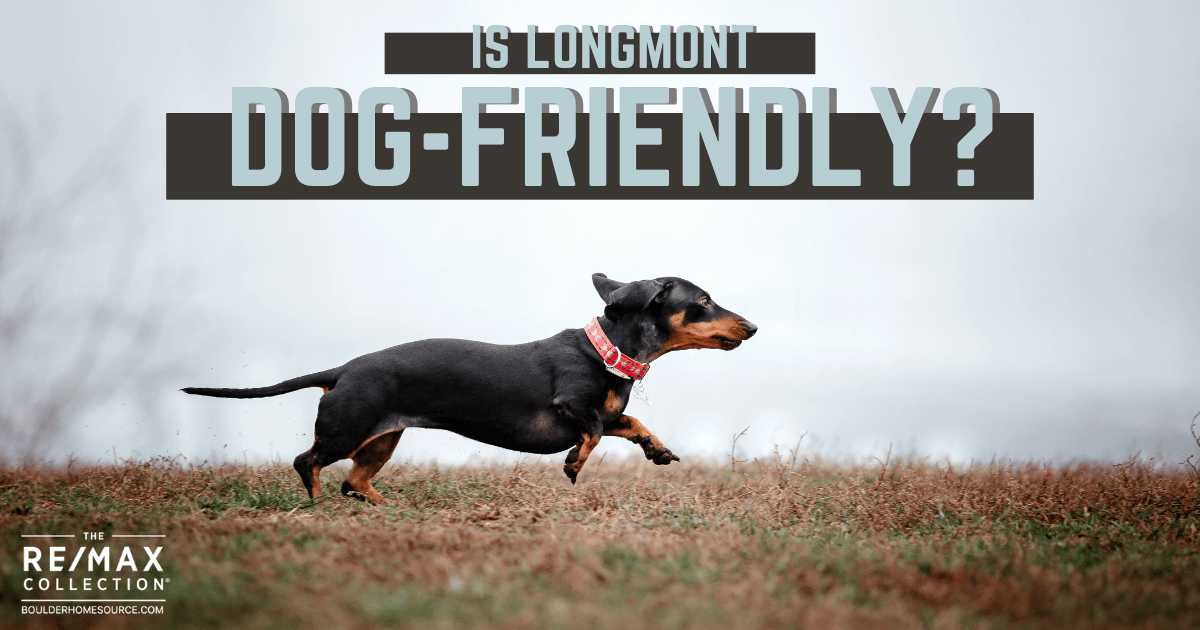 In the picturesque setting of Longmont, CO, dogs aren't just pets; they're community members. This vibrant and growing city has welcomed canines with open arms, designing spaces and amenities tailored to their enjoyment to accommodate the people and dogs moving to Longmont! From expansive dog parks that sprawl across lush terrains to cafes and businesses that open their doors to four-legged guests, the city is a testament to the bond between humans and their furry companions. As cities nationwide become increasingly pet-conscious, the Longmont community is a shining example of canine integration.
Best Neighborhood Dog Parks in Longmont
There are several dog parks spread throughout Longmont's best parks, each offering its own unique play space and amenities. Residents should follow the rules and guidelines and ensure all dogs are up-to-date on their vaccinations and licenses. Many of these dog parks are close to hiking trails, and some feature open, grassy areas where dogs can play and socialize off-leash.
Dog Park #1
This dog park offers two separate areas for larger and smaller breeds. This fun dog park is a great area for pets to run and play while the owners sit back and relax in the shade. Picnic tables are also provided and offer a place to relax and socialize with their fellow dog owners during their visit.
This park is run and operated by the city of Longmont. Visitors should park west of the dog park at the Garden Acres Community Park or east of the dog park at Carr Neighborhood Park.
Dog Park #1 Additional Information
Address: 1505 21st Ave, Longmont, CO 80501
Hours: 1 hour before sunrise to 1 hour after sunset
Dog Park #2
Dog Park #2 has two separate areas for dogs based on size and offers running water from the third Monday of April until the second Monday of October. The park may be closed during certain times of the year to allow the grass to grow. This park is on land associated with the Public Works Operations Facility, and when the facility expands, the park will be in a different location nearby. Visitors can enjoy plenty of open space along with beautiful mountain views.
Dog Park #2 Additional Information
Address: Airport Rd & St Vrain Rd, Longmont, CO 80503
Hours: 1 hour before sunrise to 1 hour after sunset
Blue Skies Neighborhood Dog Park
Blue Skies Neighborhood Dog Park is located four miles north of the town of Niwot, next to the Blue Mountain Elementary School and Blue Skies Park. The 11-acre park has an off-leash dog exercise area on the north side, which backs up to open space. The closest place to park vehicles is on Turin Drive. The park is completely fenced in and includes amenities like a skate park, basketball courts, a barbecue grill and picnic area, a bird and butterfly garden, and more.
Blue Skies Neighborhood Dog Park Additional Information
Address: 1520 Mountain Dr, Longmont, CO 80503
Hours: 1 hour before sunrise to 1 hour after sunset
Stephen Day Neighborhood Dog Park
This dog park, which opened in 2005, is located adjacent to the Hilltop Village neighborhood in northeast Longmont. The small dog park area is an excellent place for puppy training because it tends to be less busy than other dog parks. The park also offers an off-leash dog exercise area. The park has many features for visitors, including a skate and BMX/mountain bike area, a sand volleyball court, a water spray ground area open during the summer, and two shelters for shade with picnic tables and a grill.
Stephen Day Neighborhood Dog Park Additional Information
Address: 1340 Deerwood Dr, Longmont, CO 80501
Hours: 1 hour before sunrise to 1 hour after sunset
Rough and Ready Neighborhood Dog Park
Rough and Ready Neighborhood Dog Park is part of a nine-acre park in the Stoney Ridge neighborhood, offering a small skate area, sand volleyball court, bocce ball court, and more. The off-leash dog exercise area offers pets plenty of space to play. There are also two play areas featuring swings and other play equipment. This park also features a bird-shaped irrigation pond with a beautiful art piece titled "Bird Bath" and has plenty of soft-surface walking paths that border the eastern and western edges of the park.
Rough and Ready Neighborhood Dog Park Additional Information
Address: 301 E 21st Ave, Longmont, CO 80504
Hours: 1 hour before sunrise to 1 hour after sunset
Union Reservoir
Union Reservoir is part of the Union Reservoir Nature Area and has a unique dog beach where pets can splash and play. Union Reservoir has 736 acres of water for pets and people to enjoy and is just seven miles west of I-25. The park also offers pet owners a leash-free area with lake access so pets and their owners can swim together. Other popular activities here include boating, kayaking, fishing, and swimming.
Union Reservoir Additional Information
Address: 461 Co Rd 26, Longmont, CO 80504
Hours: 6:00 a.m. to 9:00 p.m.
Dog-Friendly Activities in Longmont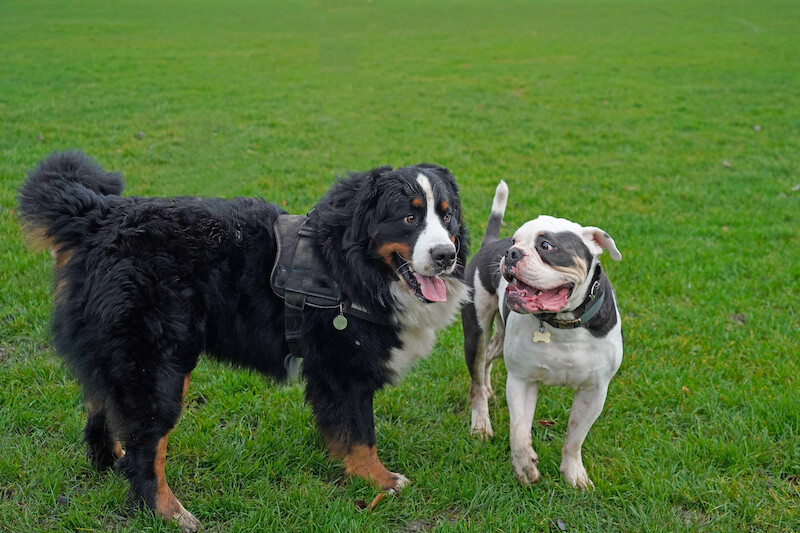 From Longmont's best trails to doggie playdate meet-ups, the area has plenty of dog-friendly activities. Many gatherings focus on specific breeds or gear toward allowing new puppies to socialize.
The LoBo Trai is a popular maintained trail linking Boulder and Longmont. Visitors can bring their dogs on-least and explore Downtown Boulder, Longmont, and other local areas. It's a great way to meet with friends and grab lunch or play a few rounds of Frisbee in the park. The loop around Coot Lake—one of the best lakes in Boulder—is another great place to bring dogs, with its well-maintained gravel trails that wind around the lake. Several pathways also branch off the main trail to give dogs a new place to explore and exercise.
Dog-Friendly Restaurants in Longmont
Here are some of the most popular dog-friendly restaurants and breweries in Longmont:
Avery Brewing: A great place to enjoy sipping on local brews outside in Boulder's Gunbarrel neighborhood. The grassy lawn offers beautiful views and is a great place to meet new friends and fellow dog owners.
Oskar Blues Brewing: Another local favorite that features an impressive food menu. The brewery has a large patio area that opens up during the spring and welcomes dogs to join in on the fun.
Primitive Beer: A dog-friendly brewery that welcomes leashed dogs to join their owners at a table out on the patio. The barrel house serves new artisanal beers and other craft brews that change all year round.
Dog-Friendly Shopping in Longmont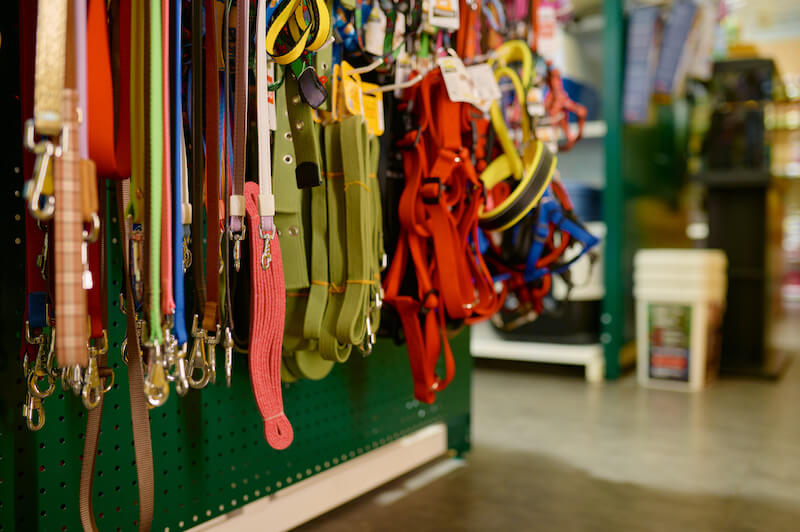 Aside from restaurants and breweries, many retailers that are critical to the economy in Longmont are dog-friendly, too.
McGuckin Hardware in Boulder is a pet-friendly store welcoming dogs. The store has a large selection of healthy food and treats for pets of all kinds. The people who work at McGuckin love to see peoples' pets come to visit the store.
Even some big-box stores welcome pets, including the Home Depot in the Thornton community. This hardware store allows pet owners to bring their dogs on leashes so they can sniff around and explore.
University Bicycles in Boulder welcomes leashed pets to their dog-friendly bike shop. Guests will find an impressive selection of bikes, helmets, clothing, accessories, shoes, and more. The store also provides bike rentals and does bike repairs.
The Promenade Shops at Centerra in the city of Loveland is a dog-friendly shopping area where customers can bring their leashed, well-behaved pups to the common areas. Many merchants in the shopping center also welcome dogs and will have a sticker on their door or window. Pet clean-up stations throughout the shopping center add convenience.
Pet-Friendly Hotels in Longmont
Many hotels in and around Longmont's best neighborhoods are dog-friendly, and some welcome cats, too.
Candlewood Suites Longmont allows up to two pets weighing up to 80 pounds to stay for a nightly fee of $30 per pet. Dogs and cats are allowed, and as long as pets are well-behaved, they may stay in the room unattended. The front desk also has treats, and the hotel offers a designated relief area.
Fairfield Inn & Suites Boulder Longmont allows guests to bring two pets of any size. It costs an additional $35 per pet per night, and both dogs and cats are welcome.
Travelodge Longmont allows two dogs up to 50 pounds to stay for an additional fee of $15 per pet per night and a refundable $100 deposit. Dogs cannot be left in the room unattended, and cats are not allowed.
Dogs Are Lucky to Be in Longmont
The city of Longmont has set a benchmark for communities aiming to foster a harmonious environment for dogs and their owners. It embraces the joy and companionship dogs bring, offering amenities that cater to their unique needs and preferences. This commitment showcases the city's forward-thinking approach, recognizing pets' significant role in modern urban lifestyles. Longmont, with its abundant dog-centric offerings, emerges as a true haven for those who cherish their canine companions.