KBC Remodeling Services - Remodeling that Offers a Feeling of Arrival
Posted by Boulder Home Source on Thursday, April 17, 2014 at 2:11 PM
By Boulder Home Source / April 17, 2014
1 Comment
A few weeks ago, I had the pleasure of meeting the owner of one of Boulder's most desirable home remodeling companies. Mark Lévesque is the creative mind behind KBC Remodeling Services and is truly one of the most genuine business men if have ever met. Built on a solid reputation for their skills, talent and in house approach, KBC has flourished in the Boulder County community due to their client's referrals and impeccable word of mouth. Some of the most impressive things I took away from meeting with Mark was that he has a keen eye for design features. He also understands how to pair expectations with real budget concerns and how to make sustainable look chic.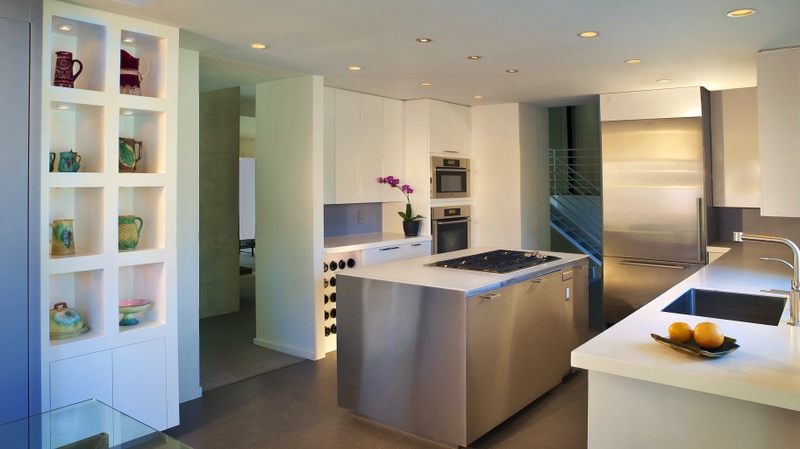 When you hire KBC to remodel your home one thing you are guaranteed is that the project will be completed from start to finish by KBC. If you have ever hired a construction company before you know that it is standard practice to outsource projects to subcontractors. Contractors do this because some jobs require specific skills, but at KBC they have the skills and abilities to do everything from laying your custom concrete floors or cabinets to fabricating custom cabinetry. This means that KBC has complete control over every aspect of the project, allowing for more accurate and efficient execution of plans.
When asked how KBC typically goes about designing a remodel for a client, Mark said he asks his clients to bring in pictures of what they like. He said most people already have an idea of what they want done, which is why they contact him in the first place, but that he then takes their expectations of their dream remodel and realigns them with reality. Although budget often comes into play, there are a ton of other concerns that must be addressed before deciding if a concept for the remodel is viable like availability of material, special requirements, functionality of design, as well longevity. Once a concept is agreed upon, drawings are made up, samples of materials are brought in, and a timeline is established. Whenever possible Mark believes in using local products as it helps lessen the time to acquire said materials as well as help sustain the local industry he is passionate about.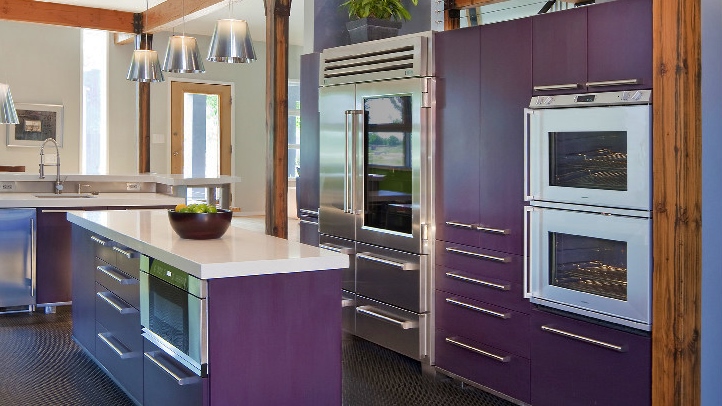 From his friendly smile and impressive work remodeling a high end kitchen in a super chic Downtown Boulder home, to his straightforward and extensive knowledge of his products the professional painting tips he gave me, I understand why people who care about detailed craftsmanship and reliability choose KBC.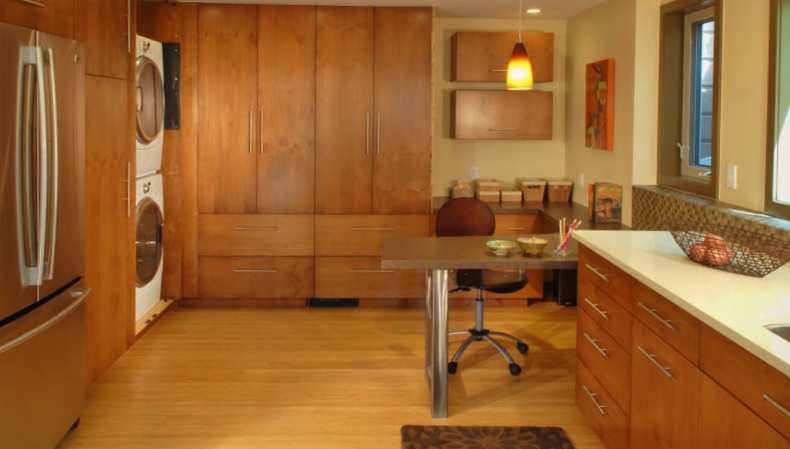 Professional Painting Tip: To get a perfect straight line, tape off an area and apply an extremely thin layer of caulk over the edge of the tape. Use a damp sponge to remove excess caulk and make sure it is as thin as possible, then let paint dry. After the paint has dried, pull off the tape. The caulk should have prevented the paint from seeping under the tape, but thin enough that it tears in a straight line.
BoulderHomeSource ...It's A Lifestyle