How to Stay Smart When Co-Signing on a Kiddie Condo With Your College Kid
Posted by Greg Smith on Wednesday, June 15, 2022 at 8:01 AM
By Greg Smith / June 15, 2022
Comment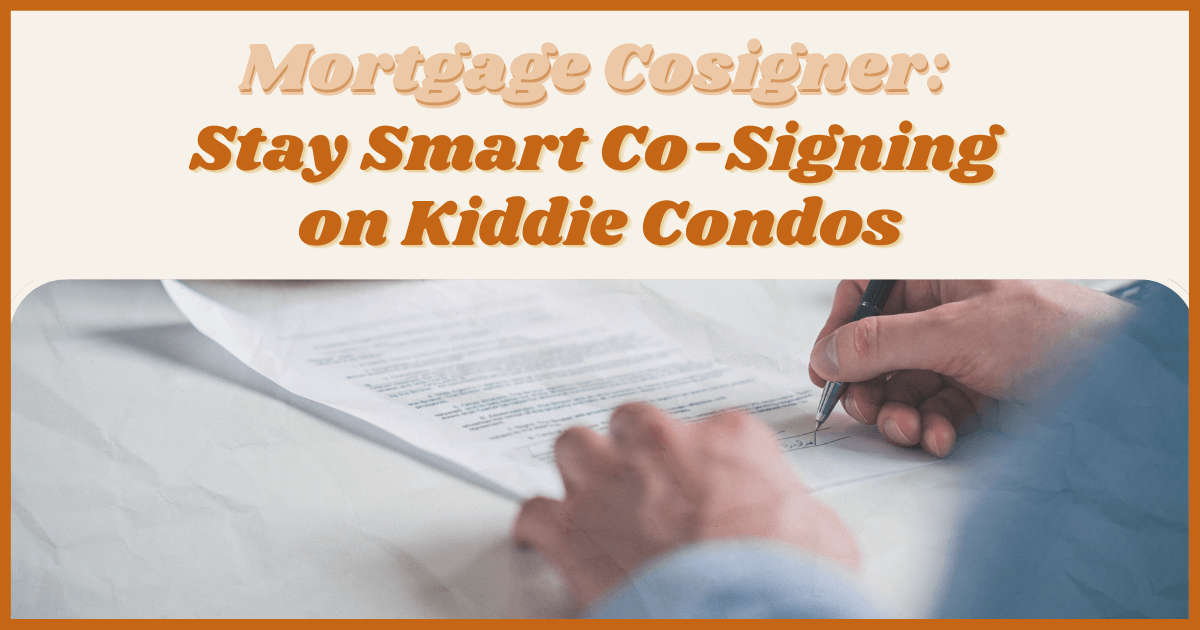 The Federal Housing Administration's "kiddie condo" program offers great terms on certain types of home loans for parents who have a child heading off to college or already attending college. FHA loans have lower interest payments and require a lower down payment. However, parents should put some real thought into some "worst-case scenarios" before co-signing a home loan with their college-aged student. There are significant risks and downsides if a college student cannot handle co-owning a home near campus. Keep reading to learn what parents should expect when co-signing on a kiddie condo with their college-age child.
How the Kiddie Condo Loan Works
The name "kiddie condo" can be a bit deceptive. The term is used for any home the owner co-signs for a college-aged student. It can be a single-family home, an actual condominium in a condo community near campus, a duplex, triplex, or fourplex. The key thing to remember about the definition is that a parent is co-signing with one of their adult children. The co-signers must be blood relatives to participate in the program.
In a multi-family property, the child typically lives in one room and acts as a landlord for the tenants in the other units. "Househacking" scenarios are also common, in which the college student lives in one bedroom of the home, and the remaining rooms are rented out to other students. The renters then help to pay the mortgage or cover it completely.
Kiddie condo loans through the FHA present an excellent real estate investment opportunity, so long as the college-aged student is ready for it. Instead of paying rent, their college housing money goes toward home equity.
So long as the parents have a qualifying credit score, they can receive a loan on a kiddie condo for as little as 3 to 3.5 percent. Interest on the loan is often much lower than on a traditional home mortgage.
Parents Have More to Lose Than Kids
College-aged kids are starting their credit journey when they co-sign for a kiddie condo loan with their parents. Parents should be ready to step in if a "worst-case scenario" arises and the child cannot make payments. If any fees are unpaid, or if there is a default on the loan, the parents become responsible. The parents' credit rating will be affected, and the FHA kiddie condo loan amount will reflect on the parents' credit reports. However, If everything goes as planned and the loan remains paid, the parents' credit score may improve over time. Conversely, if their child misses any payments, the parents' credit scores will take a hit.
Parents should also be aware that they will be tied to the FHA loan for its entire duration. The only scenario where the parents are getting out of the loan is if the student graduates, goes to work, and eventually refinances the home without a parent co-signing.
The co-signed parent or parents are ultimately responsible for the loan. It's a good idea to check the loan account monthly to ensure all payments are made on time and in full.
What College Students Should Know Before Co-Signing on a Kiddie Condo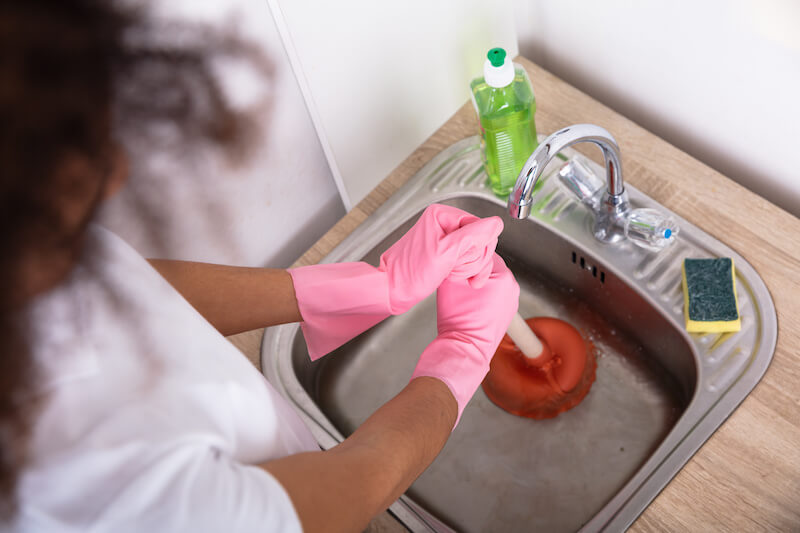 College students should know that they are (usually) entering a scenario where they have to act as a landlord for the property, which means being on call when renters need something. It also means the student should master some DIY tasks as a landlord.
Hiring a professional costs far more than if the student learns to do some DIY repairs themselves. Painting walls, patching holes in drywall, unclogging a toilet, and replacing caulk around bathroom tiles are things that landlords should learn to do on their own. Doing so will save hundreds or thousands of dollars per year compared to hiring a plumber or a drywall contractor.
Property Damage Can Destroy Earnings
College kids are likely to throw parties, which can cause significant property damage to an investment property like a kiddie condo. Another thing to think about is that a student learning the ropes and being a landlord might not keep an eye on items that require attention more often, resulting in deferred maintenance. Missing roof shingles, a leaky pipe, warped flooring, or stained carpeting can negatively impact the value of an investment property.
The lawn and landscaping should be kept in good shape. Exterior paint should not be allowed to deteriorate too much. Routine maintenance on things like the HVAC system or other major appliances should also be updated.
How to Talk to Your College-Aged Co-Sign About Financial Responsibility & Investing
Parents are doing their children a huge favor when teaching them about personal finance, mortgages, student loans, or long-term investments – because no one else is going to!
Working together on a real estate investment like a kiddie condo is a great way to get the student some "real world" experience regarding this subject. Paying a mortgage while in college means they will have the loan paid off much earlier than most of their peers. Parents should also teach their children to understand their credit scores better and how to build credit over time.
Teaching kids how to manage a budget is also something parents should focus on. That way, the student will be prepared to understand cash flow, where their money is going, and whether their finances are working for them or against them.
Every parent should ask a final question before co-signing a kiddie condo loan: Is their college-aged student genuinely ready for the responsibility of a mortgage? Some students are unprepared for this step, so it's better to find out before the parents are on the hook for an extra mortgage they've co-signed.
For the Right Types of Students, Kiddie Condos Are a Great Financial Start
A kiddie condo investment may not be the right choice for everyone. There are several ways to invest in a kiddie condo, but while some students are ready to take this step in life, others are not. It's up to parents to enter this situation with their eyes wide open, and they must be honest about whether their college-aged student is ready for a mortgage. If the student is indeed prepared, it can be a great investment opportunity.