Longmont and Erie October 2012 Real Estate Statistics
Posted by Boulder Home Source on Wednesday, November 14, 2012 at 3:28 PM
By Boulder Home Source / November 14, 2012
Comment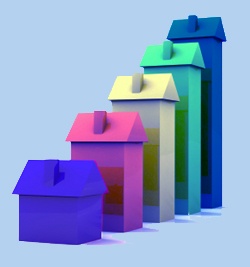 October 2012 has show growth over the same period last year in real estate sales for the Town of Erie, the City of Longmont, and Boulder County's Eastern Suburban Plains. These areas of Boulder County attracted more buyers then last and saw increased sale prices.
The median sale price for a home in Longmont Colorado was $229,950 for the month of October. Although this reflects a slight decrease from the prior quarter due to seasonal market changes, it also shows an increase of 4.5% from 2011.
In Erie Colorado for the month of October the median sales price of a single family home was $318,000. This figure shows an increase of 9.8%, over last year although the number of home sales has decreased bit.