Best Jobs in Longmont, CO: 2023 Work Opportunities & Economic Guide
Posted by Boulder Home Source on Tuesday, December 20, 2022 at 7:50 AM
By Boulder Home Source / December 20, 2022
Comment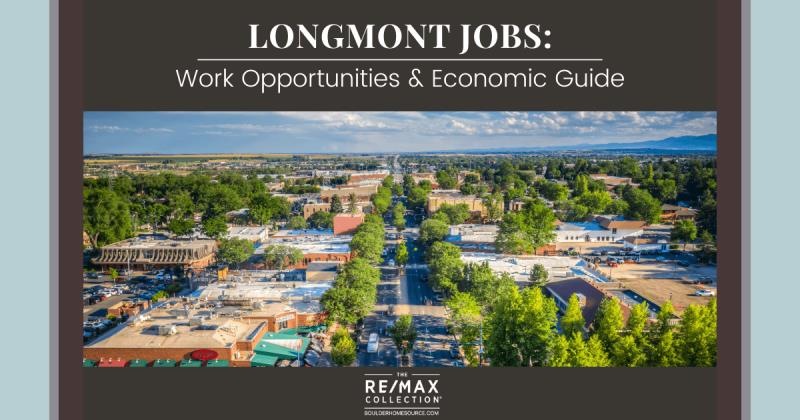 Longmont, CO, is a beautiful gem in Colorado's diverse landscape of cities and municipalities. Located near its namesake, Longs Peak, and the other mountains of Colorado, Longmont is a city full of outdoor activities.
The Longmont real estate market provides desirable homes in a suburban atmosphere with the scenic background of the mountains. The natural beauty of Colorado and Longmont's small-city feel help create a unique and memorable location for residents.
However, before moving to Longmont, you need to understand the economic layout and potential employment opportunities. With its roots in agriculture, the local economy still revolves around farming, food, and hospitality. Still, the diverse economic landscape has helped the city become a hub for technology and manufacturing. Keep reading to become an expert on the economy in Longmont, Colorado.
Longmont Economy Facts and Figures
Here are some facts and figures to help you get a snapshot of the economy of Longmont, CO.
The job market in Longmont has increased by 2.7% in the last year
The future job growth rate is predicted to be 44%
The unemployment rate is around 6%
The most specialized jobs are in the architecture and engineering fields
There are a higher number of jobs in professional, scientific, and technical services than in other parts of the United States
Both income per capita and household income are slightly higher in Longmont than the U.S. average. The income per capita is about $32,550 versus $31,777, and the household income is around $66,349 rather than $57,652. Similarly, the 44% future job growth rate exceeds the overall U.S. prediction of 33.51%.
Top Employers in Longmont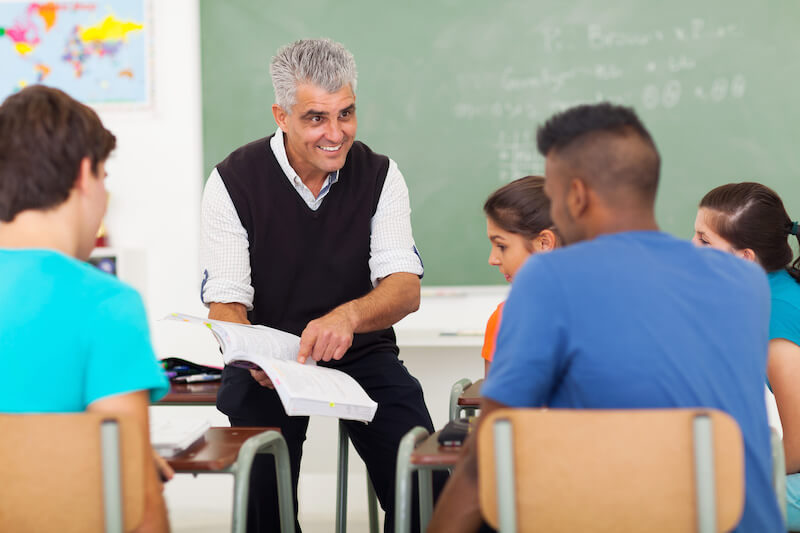 A few of the top employers in Longmont include the following:
St. Vrain Valley Schools: The local school district has 3,543 employees
City of Longmont: The town itself employs around 1,625 employees
Seagate Technology: A computer disk drive manufacturing company with 1,430 employees
Longmont United Hospital and UCHealth Longs Peak Hospital: Regional hospitals with a combined force of 1,211 employees
Intrado: A 911 database and mapping service with 755 employees
Other major employers in the area include DigitalGlobe, the Federal Aviation Administration, Circle Graphics, The J.M. Smucker Company, and Crocs. If you're relocating for work, local Longmont real estate agents can help you find homes near these and other employers to help ease the transition.
In addition to these significant employers and notable companies, there is also a thriving job economy in agriculture at local farms and in hospitality. As Longmont has developed into a popular destination for breweries and restaurants, which has bolstered opportunities for the service industry workers. In addition, as the agritourism industry grew, more employees on the farms to handle new sides of the business have been needed and added to the local economy.
Two of Colorado's most prominent breweries, Left Hand Brewing Company and Oskar Blues Brewery, are located in Longmont along with nine other craft brewery companies, four distilleries, and a cidery. There are also over 100 local restaurants that require a significant workforce to manage and provide services for locals and tourists.
The final area of significant employment is the tourism industry. As Longmont is located at the base of the mountains and is one of Colorado's gateways to the national parks, busy tourism industry, and recreational economy requires employees for hotels, park rangers, recreational destinations, and tours. While this can be seasonal, there are still year-long activities that require employment.
Additional Large Companies in Longmont
Earth Technology
Lucky's Market
Pratt Management Company
Gerard's Bakery
Longmont Daily Times-Call
Longmont Recreation Center
Changchun Lanser Displaytech
Longmont Industries
Longmont is known for its employment opportunities in the manufacturing, healthcare, and retail spaces. These industries have supported the economy through several challenging periods in history. The Longmont economy in the last 150 years has shown perseverance through the Dust Bowl and Great Depression in the 1920s and 1930s, the Great Recession in the early 2000s, and the COVID-19 global pandemic in the 2020s.
Manufacturing
Manufacturing companies in Longmont have a steady workforce and, thanks to reliable jobs, benefits, and hours that attract employees, it is a steadily growing industry. Within the industry, there are companies that create skincare products, candles, chocolates, and cheeses for sale. The manufacturing industry has employment opportunities ranging from entry-level to more advanced positions. Skills and experience required for manufacturing jobs in Longmont will vary based on the type of role.
Healthcare
Longmont is home to two major hospitals along with many small family practices and independently-run offices. Longmont United Hospital is a full-service acute care hospital, and UCHealth Longs Peak Hospital is a smaller 51-bed hospital that focuses on various treatments and surgeries for patients.
Retail
There are many retailers that, like manufacturing companies, have a large workforce spread around the different brands that make Longmont their home. Retail companies include national brands and local businesses.
Agritourism
Over time, even the agricultural roots of Longmont have developed into a modern trade of their own with agritourism. Farms are now even more critical to the economy by providing food and resources to breweries and restaurants that focus on farm-to-table and creating their attractions with tours, tastings, and even hands-on activities for tourists interested in learning more about agriculture and farming.
Agritourism is a growing industry that helps local farms and communities continue to grow and expand while staying true to their roots and impact on the local economy.
Top Industries in Longmont
Manufacturing
Healthcare & Social Assistance
Retail Trade
Professional, Scientific, & Technical Services
Educational Services
Construction
Accommodation & Food Services
The Longmont Economy Is Ready For You
Longmont is a beautiful city that provides residents with a wide variety of entertainment engagements and community activities alongside the stunning backdrop of Longs Peak and the mountains of Colorado. Often referred to as a "hidden jewel" in Colorado, Longmont has had a steady and thriving economy that promises even more growth in the future.
If you are thinking about moving to Longmont, CO, you now know the critical economic information to guide your decisions. While raw financial data can't fill in the entire puzzle for you, it can help you understand if the area is right for you. Longmont is a great place to live for residents who want economic opportunity and a beautiful city full of activity and entertainment.