Popular Energy-Efficient Upgrades for Home Sellers
Posted by Boulder Home Source on Tuesday, February 26, 2019 at 11:38 PM
By Boulder Home Source / February 26, 2019
1 Comment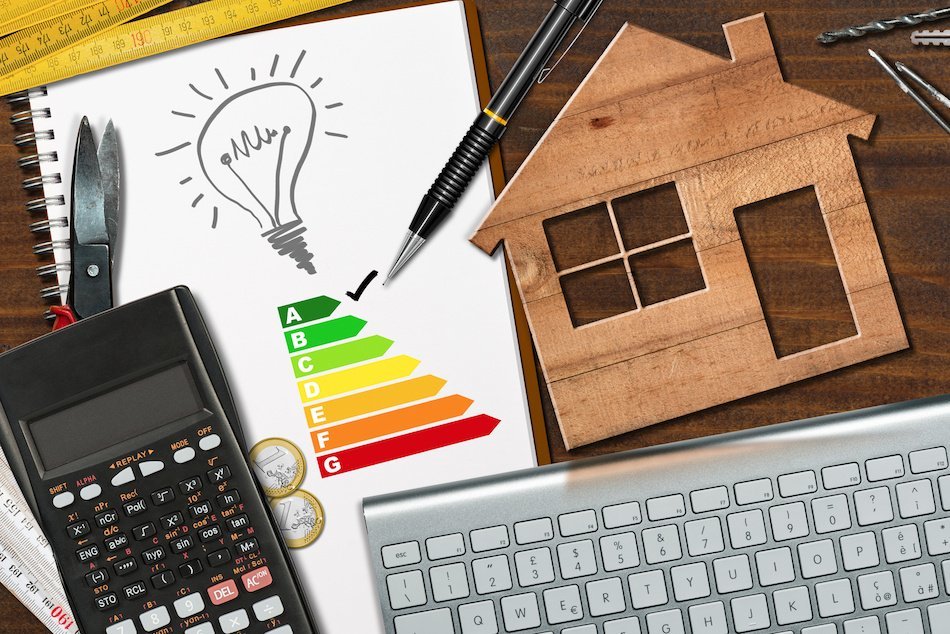 It's no secret that energy-efficient upgrades rank high on buyers' lists of desired home attributes these days. Many real estate agents are quick to ask sellers about a home's energy efficiency before suggesting a listing price. Prospective sellers who know well in advance when they plan to sell a residence are often also able to enjoy shrinking utility bills after making upgrades.
What Defines a "Green" Home?
More and more consumers are looking to reduce their impact on the environment and simplify their lives. Part of this movement is the building of "Green" homes.
But what does it take to make a home green? For some people the goal of using recycled materials and implementing strategies to lower their energy bill are all ways to build a green home and achieve the green label.
In reality, to truly be labeled green, homes have to pass stringent standards. The United States Green Building Council (USGBC) governs different sustainable practices and consists of the nation's leaders in a variety of different industries. Its main goal is to encourage environmentally friendly building projects in which people can live and work. According to USGBC, performing a few sustainable practices in your home is just the beginning to getting your home considered green.
The national standard that has been set to define green homes or buildings is meeting or exceeding the guidelines defined by LEED (Leadership in Energy and Environmental Design). LEED originally began in 1998 and is a home rating system that encourages the design and construction of green homes. There are eight different categories used in its rating system. Each category has a certain number of credits which are worth one or more points. United States homes are given a certification rating by LEED based on the number of points they scored.
Criteria For a Green Home
What are some of these categories, then? Points can be awarded for innovation and design process. They can also be awarded for the home's location and its relation to the larger community. In addition, there are points for sites that are sustainable and being fully used. So too are there points for water efficiency, materials and resources and energy and atmosphere. Points are awarded for the latter based on how energy efficient a particular home is. Lastly, points can also be awarded for relevant education to the homeowner or any other resident living in the building.
Popular Energy-Efficient Upgrades For Your Home
Buyers today are very savvy about the benefits of owning an energy-efficient home. Many are willing to pay more for structures with so-called green upgrades. Which popular upgrades should you consider without breaking the bank? Here are eight of the most important.
Low-flow Fixtures
They're easy to install as well as inexpensive. Beyond helping conserve the local water supply, low-flow fixtures can cut residential water consumption in half. A homeowner can buy a low-flow showerhead for around $20 at a home improvement or a big box store.
Efficient Lighting
Replace regular light bulbs with compact fluorescent light bulbs, which can last as much as 10 times longer. Although the initial purchase costs more, residents will reap rewards when energy bills arrive, and it is easy to see how efficient lighting is one of the most popular energy efficient upgrades in Fort Collins homes. Another option is the use of LEDs, which are more expensive but which can last as much as 25 times longer than regular bulbs and four times longer than fluorescents.
Tankless Water Heater
It can peel 20 percent from a residential water bill. Best of all, a tankless water heater will always have hot water available. It typically has a life expectancy that's five to 10 years greater than that of a water heater with a tank. In some cases, a purchase might be eligible for a federal tax rebate.
Weather Stripping for Doors and Windows
When installing new windows or doors appears to cost too much for a seller to recoup the benefits they provide, weather stripping is an affordable alternative. Air leaks are responsible for as much as 40 percent of heating/cooling loss in a home. Homeowners can buy weather-stripping products starting around $5.
Insulation
A good job of insulating a home will cut heating and cooling bills by up to 20 percent. Prospective sellers who are handy with installing insulation can buy a roll for as little as $15 at a home improvement store. Others will want to let a contractor handle the job.
Programmable Thermostats
Buyers love them for their cost- and energy-saving benefits. A programmable thermostat not only saves money. It is typically more accurate than a regular model. Upgrades such as these are one step down a long road to owning a smart home.
Ceiling Fans
The cost of a ceiling fan starts at around $50. Not only does this upgrade save energy. It also adds a decorative touch to a room while providing a comfortable temperature.
Efficient Appliances
Most home appliances sold today bear energy ratings that express their efficiency in terms of water and power usage. Prospective home sellers will want to determine how old their existing appliances are and whether to replace them. When a replacement seems a good move for marketing a home, consider that buyers prefer a product with an Energy Star symbol. Dishwashers currently sold use less than six gallons of water for each cycle as opposed to 10 gallons for older models.If the dishwasher in a home has only a few years of age, however, it could be cost-effective to clean and repair it to attract buyers.
How to Choose Energy-Efficient Appliances
There have been a lot of commercials coming out lately advertising energy efficient appliances. They talk about how much money you can save, but a lot of these appliances have hefty price tags. For those interested in purchasing energy efficient appliances, it's prudent to start at the beginning of understanding what they really are at all.
Energy Star is an international standard used to rate consumer products that claim to be energy efficient. It originated in the United States as a joint program of the EPA (Environmental Protection Agency) and the U.S. Department of Energy. It was first created in the United States in the early 1990s, and many other countries have since adopted its standards for use in their own energy programs.
Appliances listed with the Energy Star logo use 20-30% less energy than federal standards require, in general. This can save American families about one-third off of their energy bill without sacrificing other features that have been deemed important, like the style of the product itself. All Energy Star-approved appliances have to meet the strict guidelines set forth by the EPA and the U.S. Department of Energy. When you purchase an appliance with an Energy Star logo, you can be assured that it has gone through rigorous testing and has met these standards before being placed on the market for sale. Appliances come in the form of stoves, dishwashers, refrigerators, microwaves and more.
Live Green in Boulder, CO
Many people live in the Boulder Colorado are passionate about modern "green" living which is apparent by the increase in new energy efficient homes. The fact is that the real estate market in Boulder has called for improved methods of construction, greener building processes and materials, as well as energy efficiency as a standard.
This means in order to keep up with the communities demand, builders are constructing homes in and around Boulder that come equipped with energy-efficient appliances and renewable materials without drastically increasing the price of the home. Affordable green living is the future, and Boulder has made great efforts to be on the front line of this movement. Please check out our site for more information on green homes for sale in Boulder Colorado.