March: Market Insight, Deals & Events
Posted by Boulder Home Source on Wednesday, March 18, 2015 at 12:15 AM
By Boulder Home Source / March 18, 2015
Comment

Featured Listing: Inside 2300 75th Street

Provided by Goodacre and Company
If you are anything like me you've driven by this estate wondering what it would be like inside. Well, it's on the market for 7.5 million and you can click here to satisfy your curiosity!
March Market Insight Boulder County
We're into the fourth year of a relatively stable real estate market across the Boulder Valley, Northern Colorado, and the Metro Denver area. Available inventory of homes continues to be low. The current Absorption Rate in Boulder County for single family homes is 134 days. That number will decrease as the area real estate market shifts into a higher gear in spring and summer.
Boulder County

sales activity is even hotter than last year

, 328 single family homes sold thus far this year compared to 300 last year. Available inventory levels are somewhat comparable to last year.
As the national economy improves, the Federal Reserve has indicated they

"may" raise the federal funds rate beginning in June 2015

. Mortgage interest rates are dictated mostly by market movements, but the Federal Reserve can have a huge influence on rates because it impacts lenders' borrowing costs.

Mortgage interest rates have vacillated between 3.50% and 4.35% for the past three years

for the traditional thirty-year fixed rate loan.
Home values, driven by scarcity and new home construction, continue to increase. Through February 2014 the average sales price of a single family home in Boulder County was $476,297. Through February 2015 that number was $526,618 –

an increase of 10.56% over the last year

. With long term mortgage interest rates still reasonable and no end in sight for reduced inventory, expect buyer demand to continue to drive home values up.
Spring is traditionally the time of year when the area real estate market begins to heat up. Look for the same to happen this year, with rental properties at a premium.
NOW Is A Smart Time To Invest

When picturing your dream home make sure not to overlook the most important quality - investment. Not since the 90s have I seen such a high demand for real estate. Demand is high, inventory is low, basic supply and demand means prices will continue to increase.
The low supply/high demand trend looks like it's at the beginning of a long climb. Lou Barnes, a mortgage lender with Premier Group in Boulder was recently quoted in the Daily Camera, "We're within sight of the last single-family detached (home) in Boulder County." Barnes is referring to the fact that many of Boulder County's subdivisions have been built out limiting the supply of new homes to be built.
Waiting for your perfect home may price you right out of the market.

Our RE/MAX experts are estimating a 12% increase in home value this year. I

nvesting now can provide the downpayment you need later for your dream home.
Bottom line, a recovering economy, low-interest rates and diminishing inventory are strong indicators that point to investment. If you are renting, look now to buy. If you are considering a move up, now is the right time to make that move.
Search listings here and don't hesitate to contact me to get information on listings not yet on the market. I'd be happy to do a market analysis of your neighborhood to give you an idea of your current home's value.
Deals of the Month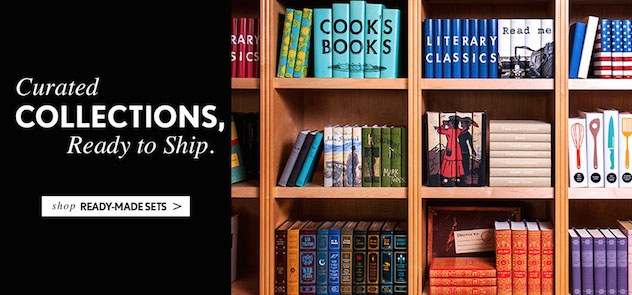 Looking for the perfect gift? Juniper Books is a local, family-owned business that offers unique curated collections of books with dust jackets that elevate them into the realm of art. Thatcher Wine has been a book curator for over a decade. He's worked with celebrity clients to create custom libraries and has been featured on the TODAY Show. Use the code

BOULDERHOMESOURCE10

at www.juniperbooks.com now through June 30, 2015 for a 10% discount.

Spring has sprung and what is better on a warm day than frozen yogurt? Our friends David and Jamie, owners of Ripple, are offering our friends of RE/MAX Alliance a buy one get one free frozen yogurt now through April 15, 2015. Print and bring this newsletter along to receive the discount.
Pets of the Month: Watson & Thor
Stop it Watson! You are too cute. Watson is here to change your perception about rescuing animals. Watson is a male purebred Bichon Frise who is only a year and half old. What! YES. Purebred animals need rescuing too. So if you are looking for a certain breed, call your local shelter and let them know what you are looking for. They would be happy to help match you with your ideal pet. Go to www.boulderhumane.org to find out more about adopting Watson.

Thor, you make wrinkles look good! Thor is a 3 year old, male, Chinese Char-Pei mix who gets along well with other doggy friends. He's not so much a fan of cats though. He was rescued all the way from New Mexico to find his forever friend. If you'd like to meet Thor go to
www.longmonthumane.org
to find out more.
Upcoming Events
Fracture: Cubism and After at Denver Art Museum
Now through Jan 10, 2016 - Denver
Boulder Jewish Film Festival
March 14-22, 2015 - Boedecker Theater @ Dairy Center - Boulder
St. Patrick's Day Celebration
March 17 - West End Tavern - Boulder
Food and drink specials all day and night
St. Patrick's Day Celebration
March 17, 2015 - Mike O'Shay's Restaurant and Ale House - Longmont
30th-annual celebration, no cover.
This citywide event highlights Boulder's distinguished arts and cultural programming and includes art walks, First Friday, exhibitions, performances, dance, music, theatre, artist demonstrations, lectures, readings, workshops, and symposia.
Empty Bowls Fundraiser at Crackpots
March 28, 2015 • 10:30 a.m. - 1:30 p.m. - Longmon
t
Crackpots is partnering with the OUR Center for the 12th annual Empty Bowls fundraiser, where you paint and donate a bowl to help fight hunger right here in our community. Come paint an "official" Empty Bowl on your own or gather some friends for a bowl-painting party. It's a great team-building, community-outreach activity for office groups, church group, scout troops, and more! All your creative bowls take center stage at the big Empty Bowls Event on Sat. March 28th.
Hops + Handrails 2015 at Roosevelt Park
March 28, 2015 • 12pm-5pm - Longmont
The event will feature a 50 craft brewery fest alongside a 40' high snowboard ramp & rail jam competition. Join us for 5 hours of unlimited tasters from the best breweries across the US while watching Colorado's best riders do flips & tricks off the ramp! Plus: live music, local food and more.
Tulip Fairy & Elf Festival
April 26, 2015 • 1:00 - 5:00 p.m. - Pearl Street
Join the Tulip Fairy as she and her pint-sized helpers celebrate the Tulips that adorn the Pearl Street Mall. The event includes live stage performances, face painting, free activities for children and more!