Market Insights July 2017
Posted by Boulder Home Source on Wednesday, July 19, 2017 at 3:49 PM
By Boulder Home Source / July 19, 2017
Comment
JULY: MARKET INSIGHT, DEALS & EVENTS
---
Featured Listing: 14795 Valhalla Dr, Boulder
$2,145,000 | 5 Beds| 6 Baths | 4,902 Sq Ft
Listed by Jay Hebb, RE/MAX Alliance on Walnut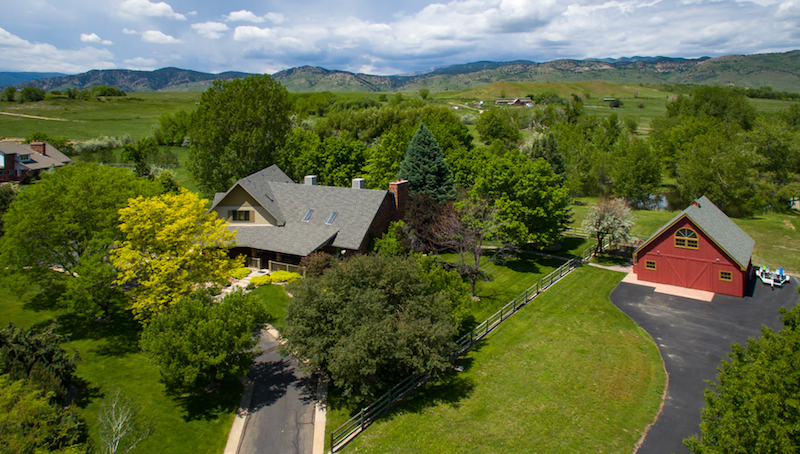 Enjoy the best of Boulder lifestyle in a magical country setting only 6 miles to downtown. Spacious high-quality updated home with mountain views on 3.9 acres adjacent to open space and close to Boulder Reservoir in the coveted Valhalla neighborhood. Pasture, pond, gardens, and barn make this a unique property. Updated cook's kitchen includes top-grade appliances and beautiful polished concrete countertops. Vaulted ceilings, large windows, and skylights make the home bright & airy. In-floor heating, hardwood floors, office, elevator, and handicap accessible bath make this home a must see.
$649,000
3601 Arapahoe Ave 114, Boulder
2 Beds, 2 Baths, 1,470 Sq Ft
Listed by Karen Barrocas
RE/MAX Alliance
$489,000
1519 Harlequin Dr, Longmont
4 Beds, 4 Baths, 4,472 Sq Ft
Listed by Kit Magley
RE/MAX Alliance
$479,900
110 Fairplay Ave, Broomfield
3 Beds, 4 Baths, 3,328 Sq Ft
Listed by Andre Mazur
RE/MAX Alliance
$479,500
2113 Sherri Mar St
4 Beds, 3 Baths, 2,150 Sq Ft
Listed by Heather Brandt
RE/MAX Alliance
$335,000
6200 Twilight Ave, Firestone
3 Beds, 3 Baths, 2,100 Sq Ft
Listed by Christina Davies
RE/MAX Alliance on Walnut
$269,000
195 Hemlock Dr, Lyons
2 Beds, 1 Baths, 1,349 Sq Ft
Listed by Candace Newlove-Marrs
RE/MAX Alliance
Search listings
here and please contact me with any questions. I'm never too busy for your referrals.
---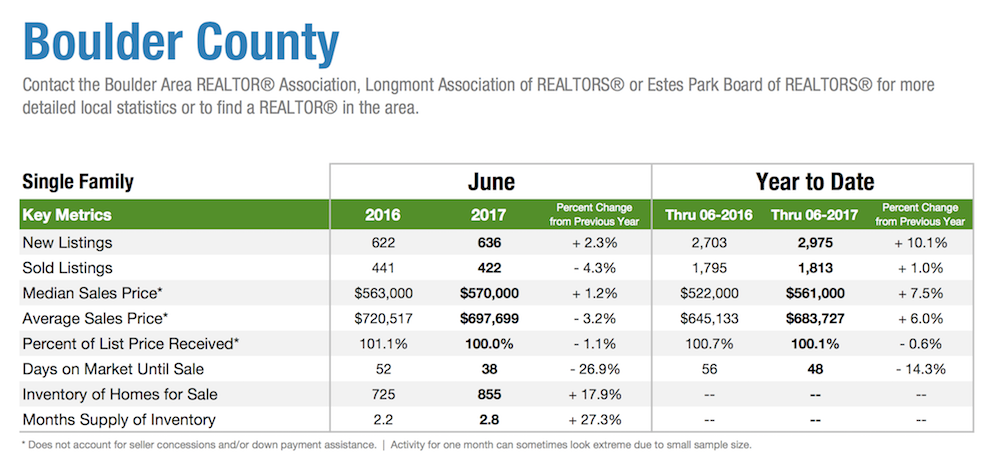 This month we take a look at the fundamentals of the Boulder County Real estate market and what they say about the future of our market and insights to the slight slowing we are seeing.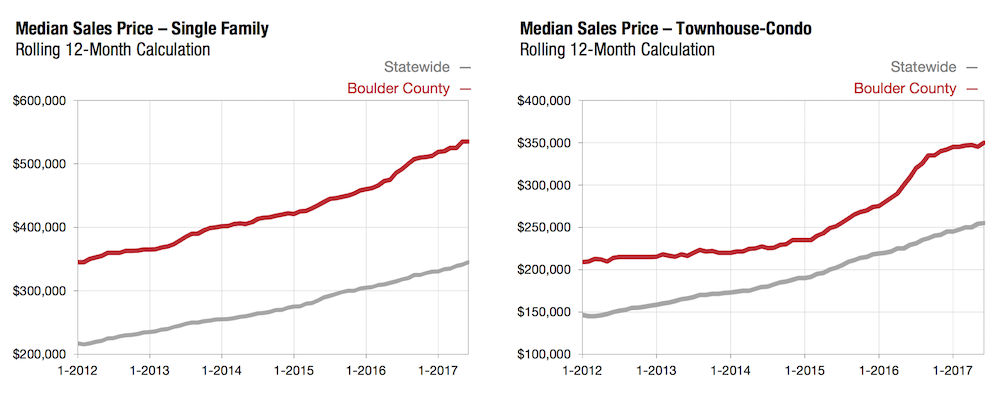 Limited inventory is one of the strongest insulators in Boulder County with only around 5,200 hundred transactions on a yearly basis and 1.6 Months' Supply of attached dwellings (People buy what they can afford) and 2.8 months' supply of single family we simply do not have enough housing to support the people that want to live here.
One of the primary reason people choose to live in an area is it is close to work and currently, Boulder County has over 45,000 commuters driving in on a daily basis. With Boulder County having one of the lowest unemployment rates in the Country at only 1.8% compared to the national rate of 4.1%. In June 2010 Boulder County topped out at 7.4% unemployment.
New Construction has been lagging Household Demand since 2007. The Front Range as a whole has started to see housing Units come into alignment with Household Demand, but Boulder County's limited growth measures have made it very difficult to keep pace with demand, which can be seen by the Months' Supply of Inventory hovering at such historically low levels.
Another key indicator is loan default rates. Currently, Colorado has the second lowest default rate in the U.S. and the default rate on loans issued after 2011 is well below half a percent, which is at an all-time low when compared historically.
In a nutshell, we are experiencing a strong run in Boulder County housing. It is showing some signs of slowing, but the underlying principles are still strong and show demand into the foreseeable future.
---
Local Business Feature: Hurdle's Jewelry

Keith Hurdle knows first-hand family-owned, small businesses are what give Boulder County it's unique feel. Anyone who has ever stepped foot on Pearl Street recognizes the iconic Hurdle's Jewelry store. Since 1947 Hurdle's has been providing top-quality items, repairs, and customer service to the Front Range. Hurdle's Jewelry became the first jeweler in Boulder to join the American Gem Society and to date, only one other jeweler has ever qualified to join. Four generations have continued to keep the Hurdle's promise of high-quality standards alive.
Stop in today to see the wide variety of pieces including gems, watches, jewelry and custom pieces. Mention RE/MAX Alliance and receive 10% reduction on any repairs. Offer is good through August 30, 2017. 1402 Pearl St. Boulder, CO, (303) 443-1084
---
Pets of the Month: Annie & Buddy
| | |
| --- | --- |
| | |
| | |
| Annie is a social butterfly! She has successfully lived with people of all ages and is playful and sociable. During her stay here, Annie has become a definite staff favorite; it's tough not to love this sweet girl! Annie has had conflict with dogs and cats in her previous home so, at this time, HSBV will only rehome her to a family where she is the only dog and the home is feline free. | My name is Buddy and I am a big lover boy. I am handsome, love to be with my family, and am good with kids and other dogs (I'd prefer a home without feline friends though). However, no one is perfect, and I had to go to my foster parents because I have special needs around anxiety/OCD (tail chasing). The good news is that my foster family and LHS have figured out medications that have really helped me, so now I am just like any other full grown puppy. I love attention, playing, the outdoors, and need a little work on my manners. I take treats gently, ride in the car well, and am learning about crate training. If you are interested in meeting Buddy, please contact the Humane Society of Boulder Valley Foster department at 303-442-4030, extension 697, or e-mail [email protected] |
---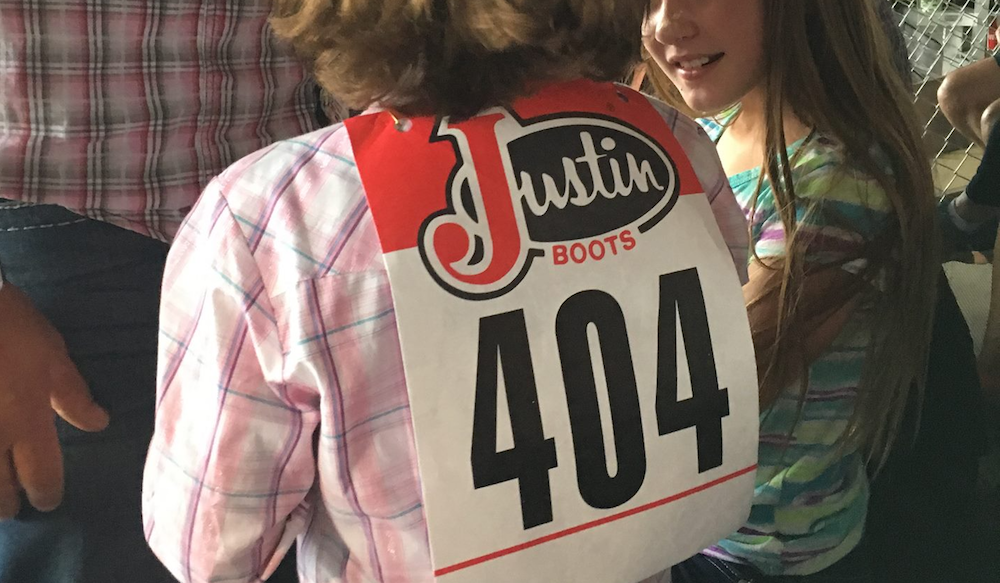 Joseph and the Amazing Technicolor Dreamcoat - Now – Aug 19 - Boulder Dinner Theater
Dinner and a show! Come celebrate the 40th anniversary of the Boulder Dinner Theater with the musical that started it all! The critically acclaimed Joseph and the Amazing Technicolor Dreamcoat will bring joy to your hearts and rhythm to your feet!
Boulder's Pearl Street Mall's Tebo Train - Now, Mon & Thur- Aug
Free Children ages 10 and under (along with accompanying adults) will chug along Pearl Street in this one-of-a-kind experience. The Tebo Train boards in front of Wells Fargo Bank at the corner of 13th and Pearl. The last train leaves the station at 11:15 AM.
Free Coffee Tasting - every Friday - Ozo Coffee Co.
This event is for Coffee lovers everywhere! Come in any Friday at 2 pm to enjoy Ozo Coffee Co's featured coffee of the day. Ozo will brew the coffee in 3 different brewing styles so that there is something for every coffee enthusiast out there.
Boulder County Fair - Jul 29 - Aug 6 - Boulder County Fairground, Longmont
The Boulder County Fair, the oldest in Colorado, is celebrating its 148th year. The Fair is a Free meaning no charge for parking or gate admission so please come often. Enjoy the free musical entertainment and many of the other activities on the grounds. Purchase a ticket to any one of our motorized sports, rodeos or special events.
Summer Sidewalk Sale - Aug 2 - Aug 4 - Downtown Boulder
This shopping extravaganza offers great deals from Downtown Boulder's favorite merchants both on and off the Bricks. Come out to take advantage of special offers and promotions throughout the weekend. Support hundreds of downtown businesses and get in on some of the hottest summer deals around!
SmithKlein Gallery presents new works by Linda Israel - Aug 4 - Aug 31 - SmithKlein Gallery
Starting August 4, 2-6pm the Smith Klein gallery with be featuring the extremely talented Colorado artist Linda Israel. Linda features beautiful, vibrant portraits of animals that are inspired by the "colorful innocence of animals".
Rock of Ages - Aug 25 - Nov 11 - Boulder Dinner Theater
When Joseph and the Amazing Technicolor Dreamcoat comes to a close, the Rockstars move in! Rock of Ages has been nominated for Five Tony Music Awards including Best Musical! This show will take you back in time to the era of Rock n' Roll; where the music is louder and the parties are way more fun!
Folk Dancing on the Plaza - every Tuesday now - Aug 29 - Central Park, Boulder
This kid and family-friendly event is perfect for your Tuesday evenings. Folk Dancing on the Plaza is a free dance program for all ages and all experience levels. From 7-8pm enjoy free folk dancing lessons by an instructor, then open dance from 8-10pm lets you to show off what you've learned!
Pearl Street Mile - Aug 9 - 4 - 8 pm - 1300 Pearl St, Boulder
This year's race will be the 20th annual running of the mile through downtown Boulder, with runners of all ages and abilities starting and finishing in the heart of downtown Boulder. This is a true community event with Olympians and local world class athletes toeing the same line as 6-year olds, their grandparents, and everyone in between.
Boulder Creek Hometown Festival - Sep 2 - 4, Central Park - Boulder
Boulder Creek Hometown Festival is the perfect bookend to close out the summer event season. This event features arts & crafts exhibitors in Central Park, live performances at the Bandshell, the Hometown Fest 5K, a Classic Car & Motorcycle Show, the Rocky Mountain Pizza & Pints Festival, a food court & beer garden, and much more!