What Are the Best Memorial Day Events in Boulder?
Posted by Boulder Home Source on Thursday, April 18, 2019 at 4:58 AM
By Boulder Home Source / April 18, 2019
Comment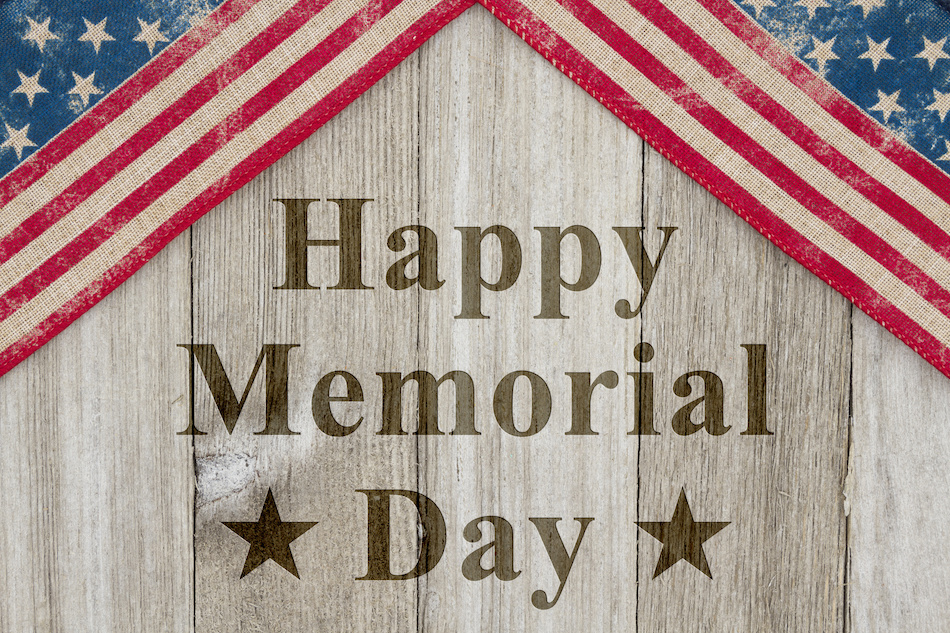 Across the country, Memorial Day Weekend is often considered to be the official kick-off to the summer season. In Boulder, there are many community happenings that take place on this long holiday weekend. The events vary from year to year, but they can include parades, festivals and outdoor activities.
These are a few of the best Memorial Day Events that take place in Boulder, CO:
Picnic at One of Boulder's Great Parks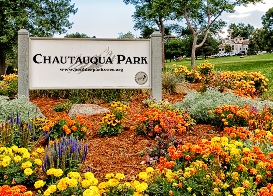 Don't feel like the crowds of the Boulder Creek Festival or the Bolder/Boulder sound appealing to you? Then how about a picnic in the park with friends and/or family, what a better way to seize the day in a relaxing way. Chautauqua Park, North Boulder Park and Foothills Community Park are a few of our favorites parks all with stunning Flatirons views. Pack up your picnic basket with goodies, a frisbee, a blanket and maybe even a good book. You can also stretch your legs and enjoy a beautiful hike on one of the nearby trails. Sounds like a great way to enjoy the holiday weekend to us!
Boulder Creek Festival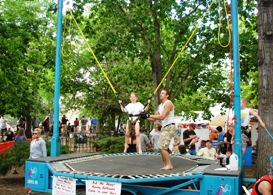 For more than three decades, the Boulder Creek Festival has been hosted in the city over the course of Memorial Day Weekend. In 2019, the event will take place from May 25 through May 27. For many Boulder families, this is the only way to kick off the summer. It is a three-day festival that includes activities, events and entertainment, and many locals will claim that it's their favorite community event of the entire year. Those who are young and young at heart love the carnival rides and games, which are a hallmark feature of the festival. In addition, there are three performance stages on the festival grounds, with musical performances and dancers scheduled to appear throughout the entire weekend. Of course, visitors won't want to miss the nine separate event areas that showcase vendors, artisans, crafters and other local businesses. The festival is free to attend, and is well-loved by people of all ages.
Boulder Comedy Show
Established in 2013, the Boulder Comedy Show has become the longest-running comedy show in the city. Over Memorial Day Weekend, there will be two Boulder Comedy Show performances. The performances are scheduled for 7 p.m. and 9:15 p.m. on Sunday, May 26, 2019 at the Bohemian Biergarten. The show is known for its intimate performances, as there are only 100 seats in the room. In fact, many weekends, it is standing room only for both performances. Those who want to experience the best comedy in Colorado have come to find that this is the spot to laugh. Many of the comedians who are featured in this comedy show go on to claim fame on late night talk shows. It is recommended that those who are interested purchase tickets in advance, and to also show up early on the day of the performance to get the best seat possible.
Bolder Boulder 10K Race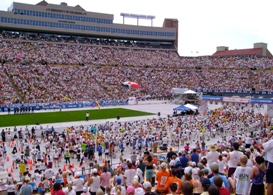 Another iconic Memorial Day Weekend event in Boulder is the Bolder Boulder 10K Race. The Memorial Day 10K Classic will take place on May 27, 2019. This has become one of the most beloved racing events in Boulder, largely because it is open to everyone who is interested, regardless of skill level. It is described as a race, run, jog and shake it event, transforming from a race into a community parade and celebration of summer. More than 50,000 people participate in this race each year, and the start times are staggered by waves. There are more than 100 different waves, making the event run as efficiently as possible. In addition to the racers, there are often 120,000 spectators who come to join in on the fun. There's nothing quite like the Bolder Boulder race anywhere in Colorado, making it one of the best options for your Memorial Day celebration.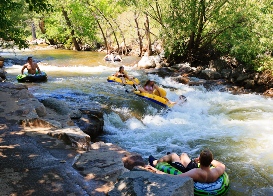 Float Boulder Creek or Visit the Farmer's Market
Don't forget to get your fresh local vegetables, breads, cheeses, flowers, and much more at the Saturday Farmer's Market in downtown Boulder.
Feel like chillin'? With temperatures expected in the 80's a perfect way to cool off is tubing on Boulder Creek near Eben G. Fine Park, always tons of fun and exhilarating. Rent tubes from local establishments near the creek.
Other Options to Celebrate Labor Day in Boulder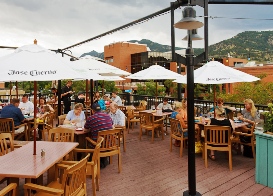 Other great options this weekend include eating and music. Drive up beautiful Sunshine Canyon to Gold Hill for the Gold Hill Inn's annual Memorial Day Mountain Music Fest and Barbeque. Or, consider relaxing and eating on one of Boulder's great restaurant patios, a perfect holiday weekend past time. Downtown Boulder, Pearl Street Mall, North Boulder and South Boulder all have great restaurants that feature relaxing patios to enjoy tasty food and beverages, pass the time and people watch. The West End Tavern on Pearl Street is offering "Kegs, Eggs and Sore Legs" a post Bolder/Boulder recovery breakfast.
Explore a Great Boulder CO Memorial Day Event
In addition to enjoying these festive events and activities, Boulder residents and visitors will find no shortage of things to do in the city during Memorial Day Weekend. The weather is often perfect for hiking and fishing, and many people find that they spend most of their time outdoors during the long weekend. In addition, the Boulder farmer's market will take place on the weekends, making it easy to get fresh local produce and flowers for those Memorial Day barbecues.
For more information on annual activities and events in Boulder, contact a qualified real estate agent today.