8 Most Expensive Neighborhoods in Arvada: Where to Find Luxury Real Estate
Posted by Greg Smith on Monday, December 19, 2022 at 10:57:26 AM
By Greg Smith / December 19, 2022
Comment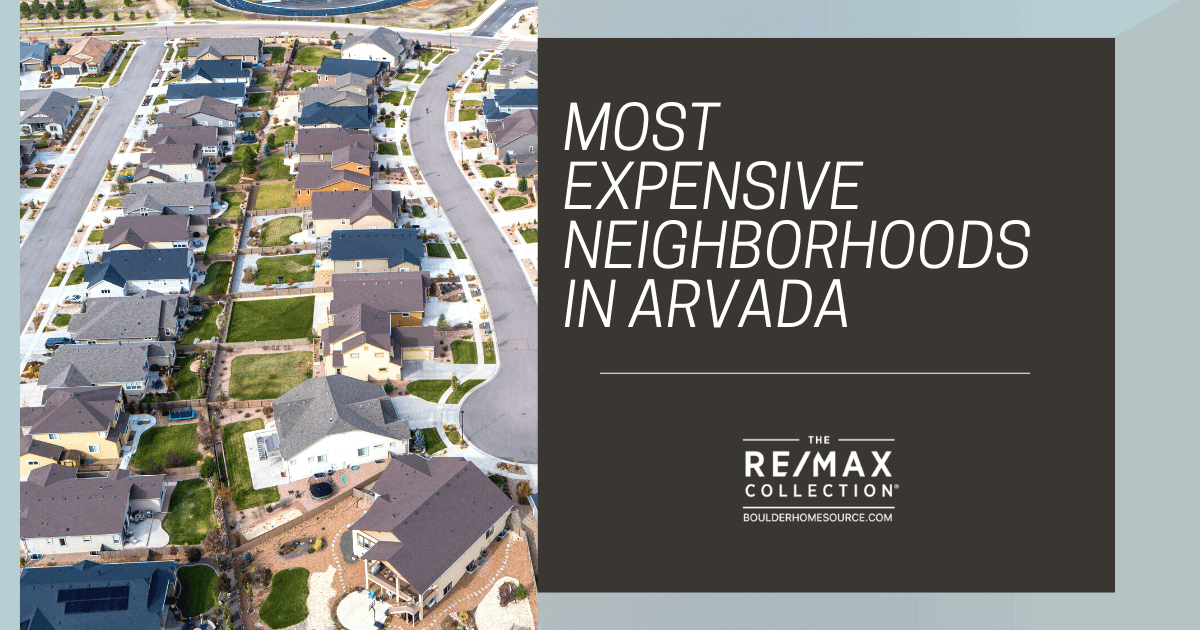 Sitting at the northwestern edge of the Denver area, Arvada, CO, may seem like many other Mile High City suburbs. But big-budget homebuyers who look closer at the area will realize that the city of Arvada is so much more than just a bedroom community. From its historic Olde Town shopping and dining district to its thriving arts scene and some of the area's best outdoor spots, there's so much for would-be residents to enjoy about Arvada. Of course, this includes some of the area's top homes. So read on as we explore eight of the city's best high-end neighborhoods for anyone considering moving to Arvada.
Village of Five Parks
The Village of Five Parks lives up to its name, offering a high-end community with convenient green spaces and top amenities. It straddles West 86th Parkway between Indiana and Alkire Streets in western Arvada. In addition to the parks that give the community its name, residents enjoy access to the Depot at Five Parks recreation center, which is home to the neighborhood's private swimming pool and fitness center, as well as rentable space and areas for community events.
This central area is also home to several local restaurants, including Jack's, which is notable not only for its delicious food but for its program providing jobs for disabled adults from the area. Meanwhile, those looking to get outside are just a short drive from Standley Lake Regional Park, which offers some of the area's best kayaking and fishing, along with walking and biking trails.
Offering both detached single-family homes and townhouses in roughly equal numbers, the Village of Five Parks provides options for buyers of all size needs. Development began in 2002, making even the neighborhood's original homes just two decades old. Village of Five Parks homes for sale list from the $500s. However, homes can reach more than triple that living space and more than double that price, topping out well over $1 million.
Village of Five Parks Amenities
Numerous community parks and green spaces
Depot at Five Parks recreation center
Community swimming pool
Fitness center
Convenient to Stanley Lake
Meiklejohn Elementary School
Northwood Acres
Located just west of Indiana Street/State Route 72 and north of West 72nd Avenue, Northwood Acres offers a peaceful residential vibe and spacious luxury living many buyers are looking for. Residents enjoy the convenience of the vast open spaces west of Arvada and Interstate 70 for quick trips to the city of Denver and other parts of the area. Saddle Brook Park sits at the center of the community, providing a set of walking trails that offer residents a chance to exercise and enjoy Arvada's beautiful scenery.
Homes in Northwood Acres consist of clustered communities of executive properties interspersed with more open areas with larger lot sizes of up to five acres or more. Among these are horse- and livestock-friendly homes, perfect for those looking for a taste of the ranch life. Properties start at just under $1 million but more commonly sell as high as $2 million. They typically include four bedrooms, between 4,000 and 5,000 square feet of living space, and luxury features like high-end appliances and interior finishes, basement rec rooms, workshops, oversized garages, and even private ponds.
Northwood Acres Amenities
Saddle Brook Park
West Arvada Dog Park
Leyden Lake
Close to West Woods Golf Club
Leyden Rock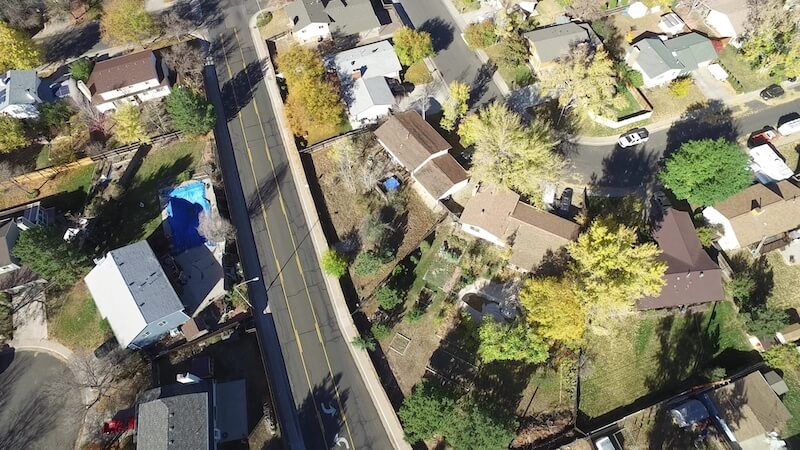 With 60% of the community set aside as open space, Leyden Rock is an excellent choice for those who love the beautiful natural environment of Colorado. It's located north of West 82nd Avenue, west of Indian Street. The community offers residents miles of trails to explore the local mesas, encounter wildlife, exercise, and just have fun. Would-be owners can also relax at Leyden Rock's gorgeous community clubhouse, which offers event space with incredible Denver views and the community's private swimming pool. While Leyden Rock is essentially entirely residential, options for a meal and a drink can be found close by at popular spots like The Bluegrass Coffee & Bourbon Lounge and Resolute Brewing Tap & Cellar.
Leyden Rock offers a variety of styles of high-end single-family detached homes on lots of up to a quarter-acre or more. Homes were built in the mid-to-late 2010s, providing the quality and style of a modern home with the benefits of an established community. Most include three to six bedrooms and up to four bathrooms, spread over 3,000 to more than 5,000 square feet of living space. Starting in the high six figures, homes for sale in Leyden Rock most commonly list from $1–$1.25 million.
Leyden Rock Amenities
Community clubhouse
Swimming pool
Ping Pong Park
Nearby walking/biking trails
Pattridge Open Space
SkyView Village at Candelas
SkyView Village is one of several Candelas communities to make this list of top expensive Arvada communities, each offering unique style and benefits for residents. Skyview is located north of Candelas Parkway, between Noble and Torrey Ways, and earns its name from its perch at the community's highest elevation area. Some parts of the neighborhood top 6,900 feet, providing clear-day views as far south as Pike's Peak or to the Flatirons in the northwest. SkyView also includes some of the area's best chances to get active, with the southern entrance to Rocky Flats National Wildlife Refuge and access to Candelas' multiple rec centers. These facilities offer fitness centers, swimming pools, and space for residents to relax.
Homes in SkyView Village consist of custom and semi-custom properties on Candelas' largest homesites, some as big as a half-acre. Many include tall ceilings, modern layouts, design features, and spacious outdoor areas. These three- to five-bedroom properties start around $700,000 but often sell for up to $2 million with luxury finishes and features.
SkyView Village at Candelas Amenities
Nature, mountain, and city views
Access to Candelas Swim and Fitness Club
Rocky Flats National Wildlife Refuge South Entrance
Sarah George Park
Maverick Mesa Park
MountainView Village at Candelas
Would-be buyers know precisely what they can expect from homes for sale in Candelas: some of the area's most incredible, unmatched views of the Front Range. Combined with the many benefits of the larger Candelas community, it's easy to see why it's such a popular development. Residents are within walking distance from the Parkview location of the Candelas Swim and Fitness Club as well as Three Creeks School.
MountainView Village is a perfect choice for those who value their privacy, even if they're living in a master-planned community. Most homes back onto open space rather than another residential property, providing seclusion and direct access to natural areas like Candelas Canyon or Rocky Flats National Wildlife Refuge. Properties most commonly sell in the $1–$1.5 million range. For their money, buyers enjoy five to six bedrooms and upwards of 6,000 square feet of living space in some cases, along with home features like gourmet kitchens, formal dining rooms, oversized master suites, large basements, and multiple outdoor areas.
MountainView Village at Candelas Amenities
Front Range mountain views
Access to Candelas Swim and Fitness Club
Candelas Community Garden
Three Creeks K-8 School
TownView Village at Candelas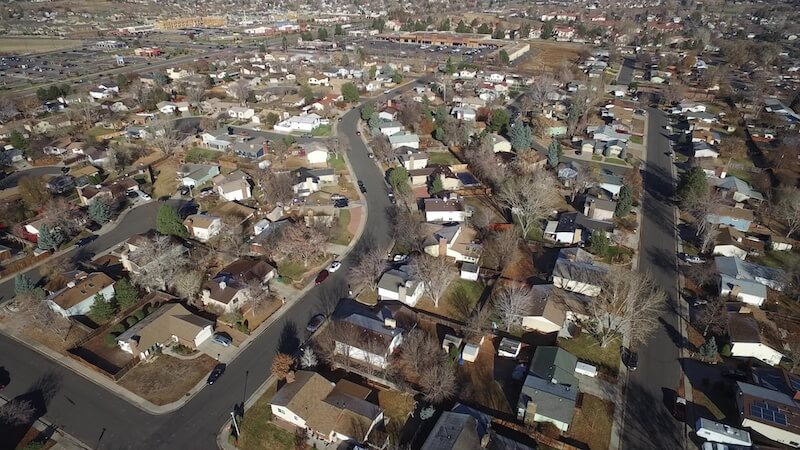 The easternmost of the Candelas villages, TownView Village, offers a mix of convenience, popular amenities, and the area's gorgeous natural environment. As a denser, more walkable development, residents can easily get to know their neighbors and explore the community's network of walking trails and green spaces. Homeowners can also enjoy easy access to nearby retail and dining options, including King Soopers and the popular food hall Freedom Street Social. This convenient appeal is relatively rare for top-quality Arvada communities, many of which require hopping in the car for even basic errands. As with all Candelas communities, residents can also take advantage of the Candelas Swim and Fitness Club's workout and social spaces right within their subdivision.
TownView Village offers Candelas' most diverse housing selection, including condos, townhomes, and luxury custom detached houses. The latter group makes up the community's top-end housing, with three- to five-bedroom homes of 3,500–4,500 square feet. These properties can feel even larger with thoughtful, open-plan designs and high-end interior finishes. Homes sell from the $800,000s to more than $1 million, with some townhomes representing the lower end of that range.
TownView Village at Candelas Amenities
Mixed-use residential/commercial area
Candelas Swim and Fitness Club at TownView
Cimarron Park
Scenic Heights
Those looking to live in style close to the heart of Arvada may find the home of their dreams in Scenic Heights. Just west of the Wadsworth Bypass, the community offers a residential escape within a short walk or drive from everything residents need, including proximity to all the fun things to do in Olde Town Arvada. As the southeasternmost high-end community on our list, it's also the closest to Denver, making it easy to get to work or enjoy the Mile High City's fantastic mix of arts, culture, sports, and more.
Closer to home, residents can enjoy local art and performances at the Arvada Center for the Arts and Humanities or get outdoors at Majestic View Park. This ample green space includes walking trails, sports facilities, and the popular Majestic View Nature Center, which has hands-on displays, nature exhibits, and protected outdoor space to explore.
Homes for sale in Scenic Heights are almost exclusively single-family detached houses with three to five bedrooms. But that's where the similarities end among these diverse homes. Options include modest ranches in the high $400s to sprawling split-level and two-story properties reaching $1 million or more, with the highest-end properties with up to 4,100 square feet of living space.
Scenic Heights Amenities
Convenient to Olde Town Arvada and Denver
Majestic View Park
Arvada Center for the Arts and Humanities
Fitzmorris Recreation Center
Cameo Estates
Our final top expensive Arvada community is Cameo Heights, centered around West 80th Avenue, east of Indiana Street. The area is known for its vast open space, mixed in between homes, schools, recreation centers, and other local services. These include the famous Pioneer Park and Simms Street Recreation Center, Pearce Park, the Indiana Street Open Space, and more. Cameo Estates is also convenient to nearby Standley Lake Regional Park. While the community doesn't include many commercial spaces, the restaurants and shopping along West 64th Avenue are just a short drive away, including local favorite Las Potrancas Mexican Restaurant.
Would-be buyers will find a selection of newly built single-family detached homes in Cameo Estates. Homes for sale in Cameo Estates typically list from the $800s to $1.5 million. Many include lots of a quarter to a half acre or more. Custom new construction properties can also be found in the community, from the high $700s to close to $1 million, allowing owners to put their personal touches on their new home. Parts of Cameo Estates even include some rare homesites for those looking to build their own dream house.
Cameo Estates Amenities
Pioneer Park/Simms Street Recreation Center
Youth Memorial Sports Complex
Ralston Valley High School
High-End Living is Easy in Arvada, CO
With a mixture of proximity to Denver and access to Colorado's spectacular Front Range, Arvada is a perfect combination for would-be homebuyers. Everywhere you look within these eight incredible neighborhoods—some of the best neighborhoods in Arvada—you'll find attractive housing options for all tastes and spatial needs. For those with the budget to afford it, it's hard to go wrong with any of these top communities.