Moving to Arvada: 7 Things To Love About Living in Arvada [2023]
Posted by Greg Smith on Thursday, January 5, 2023 at 7:05 AM
By Greg Smith / January 5, 2023
Comment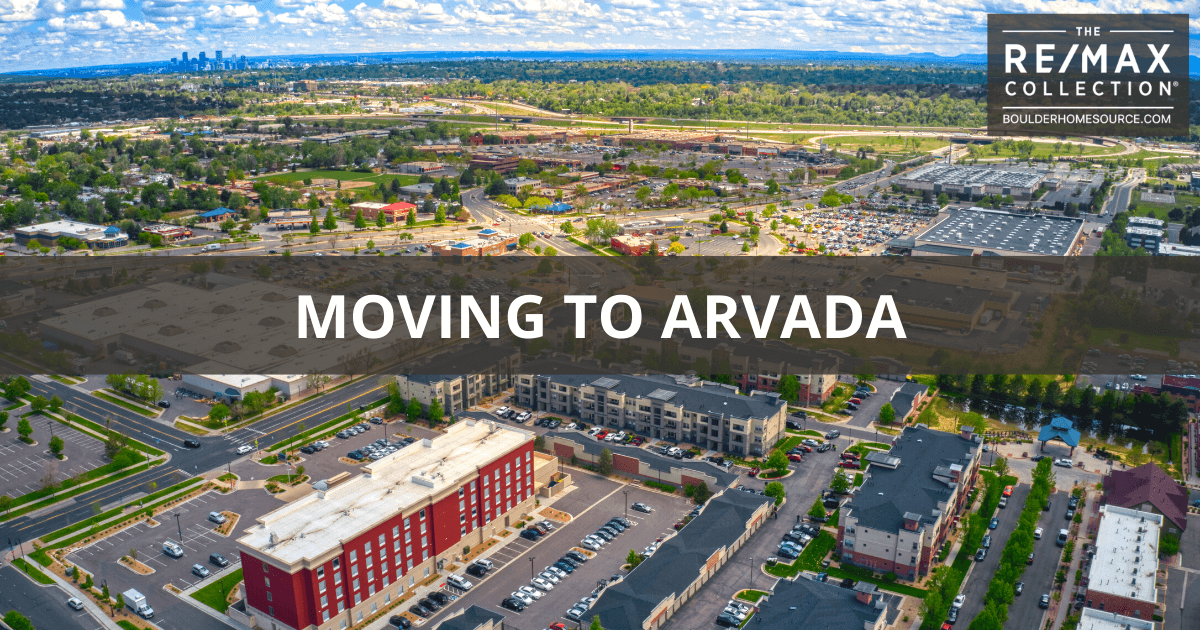 Living in Arvada, CO
Situated at the confluence of Jefferson County and Adams County, the city of Arvada is the seventh-largest city in Colorado and one of the most historic cities in the Rocky Mountains. Located northwest of Denver, Arvada has over 124,000 residents, with over 121,500 residents living in Jefferson County and the rest residing in Adams County. Enriched in historical charm, Arvada is a popular city for many Colorado residents.
Located just seven miles from Downtown Denver, Arvada was first settled in 1859 by European settlers during the Colorado gold rush. Today, Arvada is a beautiful city located just minutes from Downtown Denver. While it is often considered a suburb of Denver, Arvada is an idyllic city with a lively Old Towne and an exceptional quality of life. Keep reading to learn more about living in this historic city and why it's worth considering moving to Arvada.
Cost of Living in Arvada
Nestled between Boulder and the Rocky Mountains, Arvada is a strikingly beautiful city with access to some of the country's best outdoor activities. Residents of this picturesque community enjoy an unparalleled standard of living just a short drive from Denver and stunning mountain vistas. For many years, Denver and the surrounding area have experienced a major population boom, which has increased the area's desirability.
Because Arvada is part of the Denver Metropolitan area, the overall cost of living in Arvada is 28% higher than the national average. It is .7% less expensive to live in Arvada than in the city of Denver. While this percentage may seem negligible, Arvada residents will see significant savings in some aspects of living, including housing, compared to Denver residents. Housing in Arvada is 40% more expensive than the national average. For residents interested in living in the Denver metropolitan area, Arvada's housing is 7.4% more affordable than Denver's. For Colorado residents who desire a smaller city with easy access to Denver's many amenities, Arvada is an ideal place to call home.
While housing prices are pricier in Arvada than in other parts of the country, some aspects of living are far less expensive than the national average, including healthcare, groceries, transportation, and utility costs. Arvada residents will pay 11% less for utilities, 16% less for groceries, 5% less for transportation, and 2% less for healthcare than in other parts of the U.S.
Arvada Job Market
One of the most important factors prospective residents need to consider when relocating to a new area is an area's job market. Arvada has better job prospects than many other areas of the state. For example, Denver has a 7% unemployment rate, so residents have better employment prospects in Arvada compared to other areas of the Denver Metropolitan area. In addition, Arvada is expected to experience exponential job growth in the coming years, with a projected job growth rate of 45.79%.
For Denver Metropolitan residents, Arvada is a wonderful place to live for several reasons, including its steadily increasing employment opportunities. Not only are there many manufacturing and construction jobs in Arvada, it is home to numerous companies, including but not limited to:
Global Infrastructure Solutions
Arvada Excavating Co.
Turner Morris
SONSIO
KeyBank
Arvada also has easy access to four major highways, making it ideal for commuters who work in Denver, Boulder, or Aurora.
Popular Industries In The Area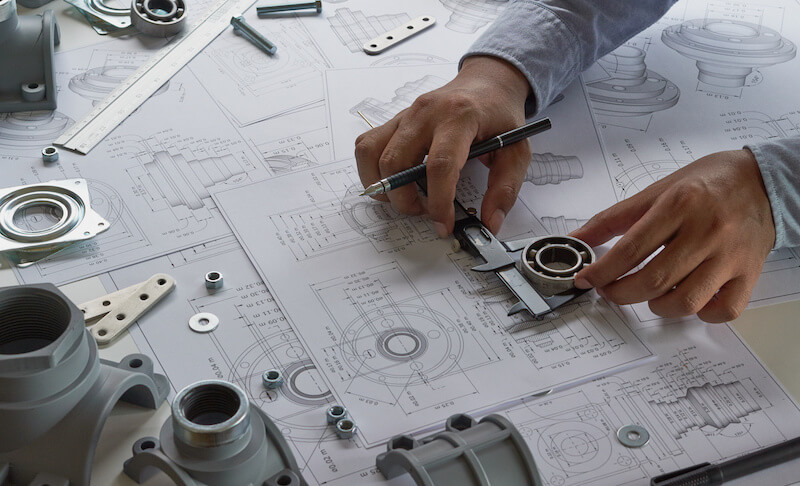 Like other areas of Colorado, Arvada has an increasing number of employment opportunities, even compared to last year. Five main industries dominate the area's job market: manufacturing, construction, software technology, power and energy, and engineering. One of the area's largest employers is Sundyne, a designer and manufacturer of industrial pumps and compressors. Sundyne employs just under 650 employees. And while Arvada's primary industries are manufacturing and construction, they have a diverse range of thriving industries. Other major employers in Arvada include:
Mark VII Equipment (Manufacturing)
Ralston Park Apartments (Real Estate)
Constructus International (Media & Content)
PDS - Productive Data Solutions (Technology & Engineering)
Turner Morris (Power & Energy)
Things to Do in Arvada
When it comes to tourism, Arvada is often overlooked in favor of the more famous cities of Denver, the city of Boulder, and the city of Fort Collins. However, those familiar with the area know Arvada has so much to offer residents and visitors. Starting with the city's historic Old Town, residents will find an idyllic downtown just as charming as Fort Collins with many of the amenities found in nearby Boulder—all just minutes from Downtown Denver. From its charming shops and restaurants to its abundant green spaces, Arvada has something for everyone.
Outdoor Activities
For most Colorado residents, one of the most appealing aspects of living in Arvada and the surrounding area is its abundance of outdoor activities. Nestled in one of the nation's most ruggedly beautiful regions, Arvada is a nature lover's paradise. Arvada has many parks and green spaces to suit everyone's needs, from public gardens to city parks. Some of Arvada's most popular green spaces are its nature reserves: Majestic View Nature Center and Two Ponds National Wildlife Refuge. The area is also well-known for its golf courses, including West Woods Golf Club, Lake Arbor Golf Club, and Indian Tree Golf Club. For those looking for more extreme pursuits, Arvada is just a short distance from some of the nation's most magnificent hiking trails.
Local Attractions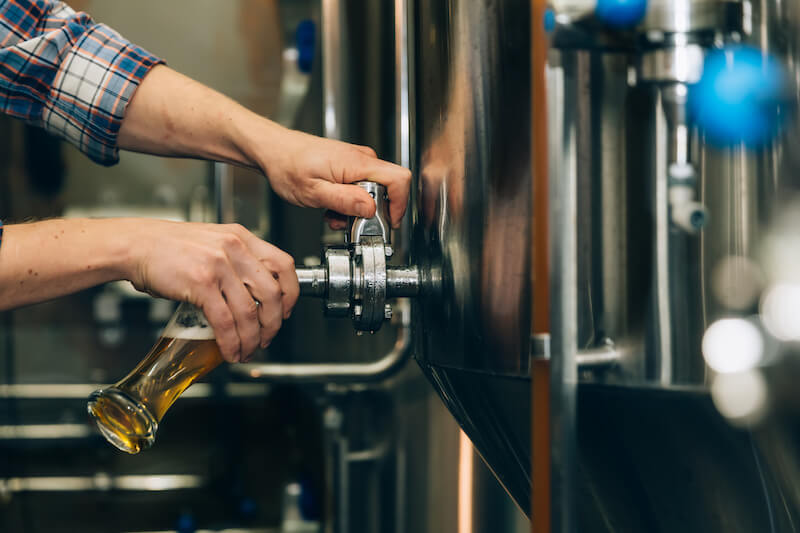 While Arvada is most commonly associated with Denver, Arvada has a dynamic identity, thanks to its rich history and charming downtown. Founded in the 1850s, Arvada is home to the historic Old Towne, which is often compared to Fort Collins and other charming Colorado cities. Within the Old Town, there's a vast array of restaurants, local shops, retailers, and organizations. Arvada is also home to several microbreweries and distilleries—a staple in Colorado. Some of Arvada's best-known breweries and distilleries are Some Place Else Brewery, New Image Brewing Company, and Talnua Distillery. In addition, Arvada also has numerous art galleries and museums, including the Cussler Museum and Arvada Center for the Arts & Humanities.
Restaurants & Nightlife
While Denver is most well-known for its thriving foodie scene, Arvada offers tons of local eateries visitors and residents love. Arvada residents can find nearly every type of dining imaginable right at their fingertips, including American cuisine, Mexican, Indian, Italian, Japanese, and Polish food, from casual cafes to upscale fine dining. Along with its restaurants, Arvada is also home to many bakeries and dessert shops, such as OMG Donuts & Bakery and The Cereal Box, an eclectic cereal-only restaurant. Arvada also has many bars, pubs, and taverns, including Kline's Bar Hall, The Arvada Tavern, and The Grandview Tavern and Grill.
Arvada Climate
Situated in northcentral Colorado, Arvada has a humid continental climate, with four distinct seasons and large temperature differences where summers are warm to hot and winters are cold. Temperatures throughout the year range from 24°F to 88°F. The temperatures rarely fall below 7°F or rise above 96°F. The coldest months are in December and January, where residents will occasionally experience snow.
The hottest months are in July and August, where the temperatures are usually in the 80s and 90s during the day. Averaging 246 days of sunshine per year, Arvada has more sunny days than many warm cities, including Orlando, New Orleans, and Nashville. Arvada is actually on par with Miami, Florida, in terms of sunny days per year. Even during the "wet months," Arvada rarely experiences much precipitation, with rainfall averaging less than two inches, even during the rainy months of April and May.
Traffic in Arvada
Located in Adams and Jefferson Counties, Arvada is just a short distance from both Denver and Boulder, making it ideal for commuters. Arvada is just a 20-minute commute to Downtown Denver and a 30-minute commute to Boulder.
Among its many perks, one of the main advantages of living in Arvada is its easy access to some of the area's major highways. While this can be a boon in many cases, it can also be a double-edged sword. Because Denver is one of the Five Fastest Growing Cities in the Nation, residents in Denver and the surrounding cities will find themselves in grid-locked traffic during rush hour in the mornings and the early evenings. The area also experiences a lot of road construction to keep up with increasing infrastructure needs.
Locals who commute to and from Denver tend to take two main routes: I-70 E or I-76E. The commute will typically be between 20–30 minutes, depending on traffic, taking either of these routes. Residents who commute to and from Boulder will generally take CO-121 N or U.S. - 36, and those commutes will likely be 30–40 minutes, depending on traffic.
Alternative Routes
For commuters, it is a well-known fact that I-70 is one of the busiest traffic routes in the Denver-Lakewood-Aurora Metropolitan area. It often experiences road construction, delays, and grid-lock traffic, especially during the rush hour. So what are some alternatives for residents trying to commute to work? The good news is, because of its setup, Denver roads are set up on a grid system. This means there are plenty of alternative routes commuters can take, including Highway 121 or Highway 95 to West Colfax, which at least partially eliminates the need to take I-70 the whole way.
Arvada Public Transportation
For many people relocating to a new city, an important factor that's often considered is public transportation options. Like many western cities, Denver is a progressive, environmentally-friendly city that wants to lower its carbon footprint. As such, Arvada has an exceptional public transit system residents regularly utilize. While most residents who live in Arvada own cars, this area is easily accessible for residents who would rather use alternative transportation options, including public transportation or rideshares. The primary sources of public transportation in Arvada are buses, trains, and rideshares.
For those who take the bus, Arvada has numerous bus lines that take residents to and from the city, and the G-Line has three main train stations for those taking the train: Arvada Ridge Station, Gold Strike Station, and Olde Town Hub/Plaza. For those interested in rideshares, the most popular options are Uber and Lyft.
Schools in Arvada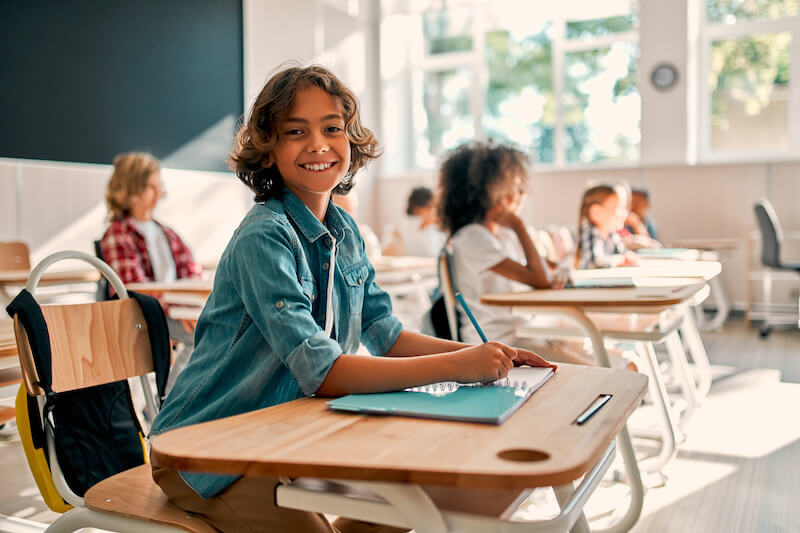 For students, Arvada has many excellent options to suit their educational needs, whether through public or private schools. The Jefferson County School District manages the schools in Arvada. Since Arvada is spread over two counties, the Jefferson County School District services a large student body, with over 81,000 students enrolled in their schools. Colloquially known as JEFFCO, this school district has 33 public schools, including 24 elementary schools, six middle schools, and four high schools: Ralston Valley Senior High School, Arvada West High School, Pomona High School, and Arvada High School.
For students interested in pursuing post-secondary education, Arvada is just a short distance from some of Colorado's best universities, including:
Red Rock Community College
The University of Colorado - Denver
Colorado State University
Regis University
Denver College of Nursing
Regardless of age or educational needs, Arvada students will find an educational program to suit their individual needs.
Make Your Home in Arvada
From its rugged beauty to its projected job growth rates, Arvada residents enjoy an exceptional quality of life. Those who move to Arvada will always be just doorsteps from stunning national parks, big-city amenities, and some of the nation's best hiking trails. And with easy access to Denver and Boulder, Arvada residents have everything they need to enjoy an amazing quality of life in one of the country's most desirable metropolitan areas.