Moving to Boulder: Boulder, CO Relocation & Homebuyer Guide
Posted by Boulder Home Source on Thursday, October 8, 2020 at 12:27 PM
By Boulder Home Source / October 8, 2020
Comment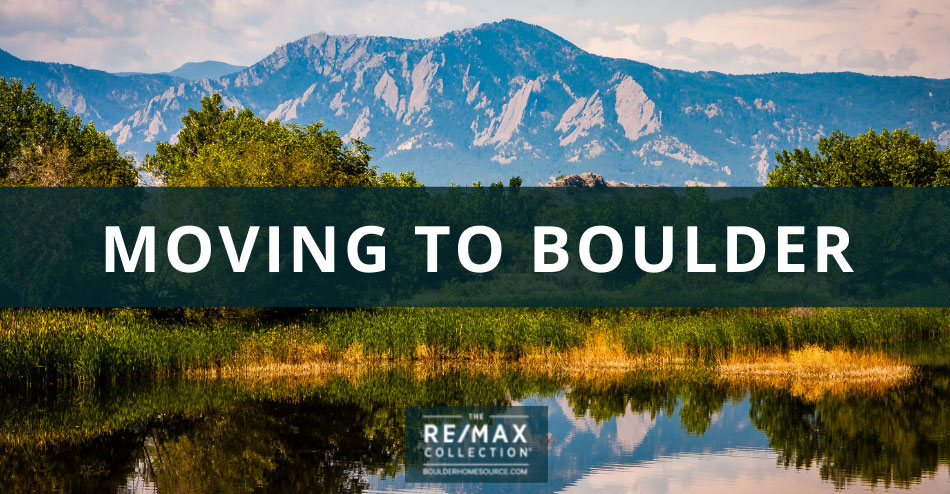 Tucked away at the base of the Rocky Mountains is Boulder, a sizable city flourishes. Boulder is a modern city with the feel of a small college town. Just 25 miles away from the state capitol, Boulder offers residents suburban living. As a college town, residents can enjoy a variety of activities at a range of budgets. The area is incredibly bike-friendly and offers exceptional public transportation services. Laid back, indoor activities in this area are perfectly complemented with fun, extreme outdoor activities.
Residents can escape to numerous ski resorts without having to make too far of a drive, or they can simply take a staycation right in their backyard. At certain times of the year, it is even possible to see the Aurora Borealis. Even when it isn't visible, the night skies in Boulder cannot be beaten.
Boulder is a fantastic city to choose as your new home, but moving to a new city requires a lot of thought and research. Here is everything to know about moving to Boulder, CO, so you can decide if this beautiful city is right for you.
Cost of Living in Boulder
The cost of living index in Boulder is 167.4, or 67.4% higher than the cost of living in other cities across the United States. Boulder is also more than 40% more expensive than the rest of Colorado, which is rated at 121.1. The largest factor that accounts for the high cost of living in housing. The median home value is $738,400, and 48% of Boulder residents own their home. The average size of a home in Boulder is three bedrooms with two to three bathrooms. While some larger homes can be found, most of these homes exceed $1,000,000, and luxury homes in Boulder start at $2 million. Few homes can be purchased in Boulder for under $500,000.
The remaining 52% of residents rent an apartment, condo, or home. Studios begin at $1,287, and one-bedrooms average $1,412. Two-, three-, and four-bedroom properties for rent in Boulder can range from $1,725 to $2,718. The monthly rent cost varies depending on the neighborhood and property type.
Additional cost of living factors to consider in Boulder include:
| | | | |
| --- | --- | --- | --- |
| Cost of Living | Boulder | Colorado | United States |
| Overall | 167.4 | 121.1 | 100 |
| Grocery | 106.5 | 100.7 | 100 |
| Health | 94.2 | 95.8 | 100 |
| Housing | 319.4 | 166.1 | 100 |
| Median Home Cost | $738,400 | $384,000 | $231,200 |
| Utilities | 92.5 | 98.4 | 100 |
| Transportation | 95.2 | 106.7 | 100 |
| Miscellaneous | 108.1 | 100.2 | 100 |
Boulder residents pay 4.6% income tax, which is the national average. The sales tax rate in Boulder is 8.8%, which is slightly higher than the national average of 7.3%. Residents enjoy an annual salary of $40,895 on average, which is higher than the national average of $31,177. Households also bring in a higher combined income of $64,183 in Boulder than the average of $57,652 across the United States.
More information about cost of living in Boulder:
Boulder Job Market
A number of companies have set up shop in Boulder, which has greatly improved the local economy. These companies are deeply rooted into the area and their respective industries. Some of the largest employers include Boulder County, Boulder Valley School District, City of Boulder, Array BioPharma, Lockheed Martin, IBM, Google, and Whole Foods. All these businesses employ least 2,000 Boulder residents, while some employ over 5,000 residents.
Those who do not work in Boulder opt to drive into Denver for work. The opportunities in Denver are incredibly similar to those offered in Boulder, which is about half an hour away by car.
Popular Industries in the Area
With the number of businesses that have created their headquarters in the area, a variety of industries have become crucial to the success of the economy. These industries include aerospace, bioscience, cleantech, information technology and software, natural products, and outdoor recreation. These industries continue to grow and employ more residents. It is expected that each industry will grow by at least 10% in the next few years. Fortunately, all of these industries create jobs in various sectors. While certain jobs require highly technical skills, others are open to all job candidates in the Boulder area.
More information about finding a job in Boulder:
Things to Do in Boulder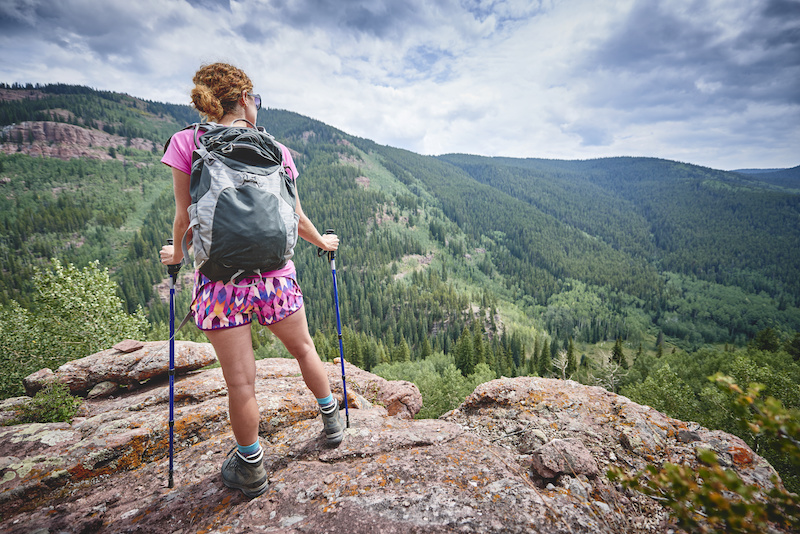 Boulder is home to numerous activities for residents and visitors alike. Whether you want to do something inside or outdoors, there is always an activity to keep you busy. Additionally, many of the things to do in Boulder don't even require a fee. However, some larger attractions do carry a large price tag.
Outdoor Activities
Those who enjoy the outdoors will be able to engage in fun outdoor activities in Boulder all year round. Most ski and snowboarding routes transform into mountain biking paths during the summer. This means residents have activities every season! It is easy to find numerous trails for hiking, biking, skiing, or snowboarding within a short drive.
If you love to go hiking or mountain biking, Betasso Preserve has seven excellent trails. You can hike and even bring a dog on all of them, and five of them allow mountain biking. All but one of the trails even allows horseback riding.
Restaurants, Breweries, and Bars
Restaurants in Boulder are typically clustered together, which makes it easy for residents to sample dishes from restaurants until they find their go-to place. Most restaurants are also near breweries, which encourages residents to enjoy a nice, cold pint. From farm fresh to hearty pub style food, there is a restaurant that caters to everyone's taste in Boulder.
One local favorite is Zoe Ma Ma, a family-run street food restaurant that serves Chinese and Taiwanese favorites. If you stop by here, make sure to try a bottle of Tsing Tao beer, which is imported from Qingdao, the owners' hometown in China.
The Brewers Association is located in Boulder, which has encouraged a large growth of the number of breweries in the area. Regardless if you like your beers hoppy or want a smooth, clean taste, you can find a pint at any brewery that satisfies your taste buds. Twisted Pine Brewing Company is just one of the many breweries in the area and has won more than a dozen awards for their brews. Most recently, they won an award at the North American beer festival for their Northstar Imperial Porter.
Nightlife
Boulder offers many nightlife options, including the world renowned Red Rock Amphitheater, an amphitheater built into a hillside in Red Rocks Park. You can see concerts, movies, and they even do yoga in the morning. Residents can find numerous musical acts happening in and around time.
For more social nightlife activities, there are plenty of clubs and bars around the city. License No. 1 is a speakeasy-style bar located in the historic Hotel Boulderado. This bar is known for its Victorian aesthetic and variety of events such as wine tastings, live music, and hosting pop-ups focused on different foods like porterhouse steaks or lobster pots.
Boulder Climate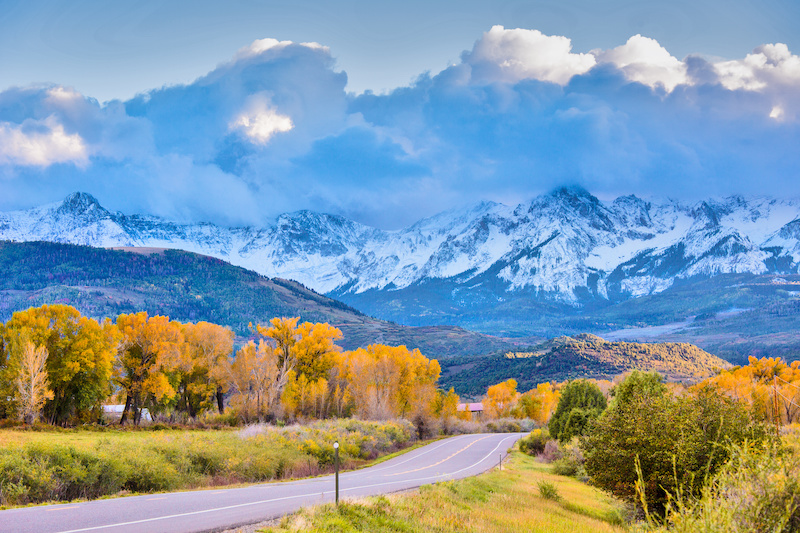 Boulder is 5,000 feet above sea level, which ensures the area has pleasant weather throughout the year. With a comfort index of 7.1/10, Boulder is one of the most comfortable areas to live in throughout the state. Boulder has over 240 days of sunshine each year, which is far above the national average of 205 days.
Due to the high altitude, Boulder experiences over 18 inches of rain and 71 inches of snow every year. However, the summers and winters are considered mild, temperature-wise. Summers only see an average of 85 °F, and winters barely drop below 20 °F. Only 30 days are incredibly warm in the summer, and fewer than 25 nights drop below 0°F in the winter. The most comfortable months are in the spring and fall when temperatures range between 60°F to 70°F.
More information about the climate in Boulder:
Boulder Traffic
Boulder is similar to other areas in the United States when it comes to traffic. The roads are average and well-maintained. With only a 19-minute commute to work, Boulder residentes have a much shorter commute than other cities across the country. Only half of residents drive to work in their own vehicle, and the rest rely on carpooling or public transit. Additionally, over 12% of residents work from home throughout the year. This greatly frees up the number of commuters on the road.
Those who wish to take a road trip can easily get to the state's many ski resorts in under a two-hour drive. Denver is only 40 minutes away in heavy traffic, while Brenenridge is about two hours away. Residents who want to leave the state and head to popular destinations will need to drive a bit longer. Albuquerque, NM is 7.5 hours away, and Salt Lake City, UT is 8 hours away. Las Vegas, NV can take nearly 12 hours to reach, whereas Dallas, TX is much farther and requires a 14 hour drive with stops.
Alternative Routes
For the most part, traffic is not a problem in Boulder. Most residents can take major roads without much worry about delays or accidents. Those who do need to head east/west can use Pearl Street in place of Boulder Canyon Drive. Major roads that head north/south include 28th Street and Highway 7. Residents can use Folsom Street in place of 28th Street and 19th Street in place of Highway 7 during morning and evening commutes.
More information about traffic in Boulder:
Public Transportation in Boulder
Public transportation in Boulder is fast and reliable, even during winter storms. Residents can rely on the Regional Transportation District (RTD) system and Boulder's local bus services to get around. Fares are simple and easy to remember. Local routes are $3 one-way, regional trips are $5.25, and airport service incurs a $10.50 charge. ADA and seniors are eligible for discounts on all fares. Those who wish to purchase all-day passes will simply pay double the one-way fare. These days passes include unlimited trips.
Schools in Boulder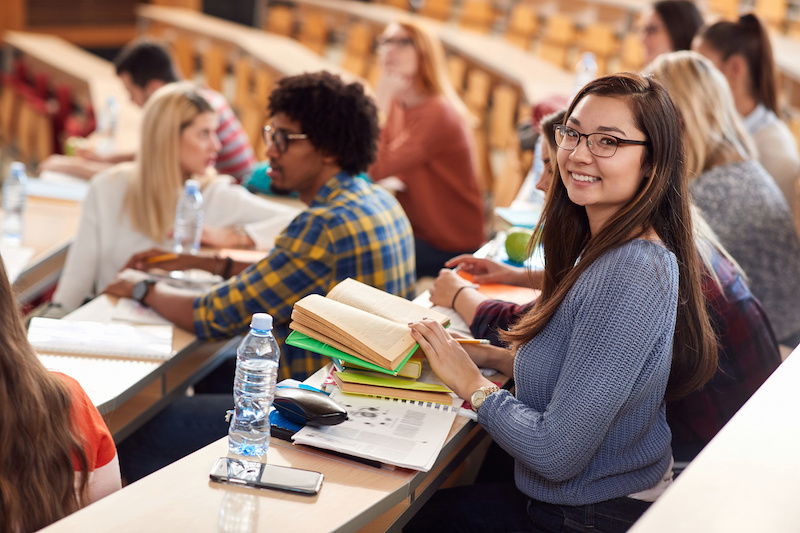 Boulder has one school district that offers education to all of the students in the area. Each year, the Boulder Valley School District provides education to over 32,000 students. Most schools in Boulder offer AP, IB, and Gifted programs. Classroom sizes are often 18 students to one teacher or smaller.
Boulder is also home to the University of Colorado Boulder and Naropa University. Both colleges are four-year schools that offer numerous degrees to students. They are exceptional choices for students looking to further their education in the heart of the Rocky Mountains.
Make a Bold Move in Boulder
Residents in Boulder enjoy a daily lifestyle that most United States residents never thought was possible. The mountain ranges and nighttime skies in Boulder can't be beat—from the starlight skies and fresh air to beautiful sunny skies, Boulder creates a suburban living environment that embraces the outdoors and modern conveniences of a city. The winters are mild and the summers are warm, which allows residents to enjoy all four seasons every year. While snow is guaranteed every year, the roads and public transit options are all well-maintained and ready to take on whatever Mother Nature brings.