Moving to Broomfield: 7 Things to Know Before You Move [2023]
Posted by Boulder Home Source on Tuesday, January 3, 2023 at 11:48 AM
By Boulder Home Source / January 3, 2023
Comment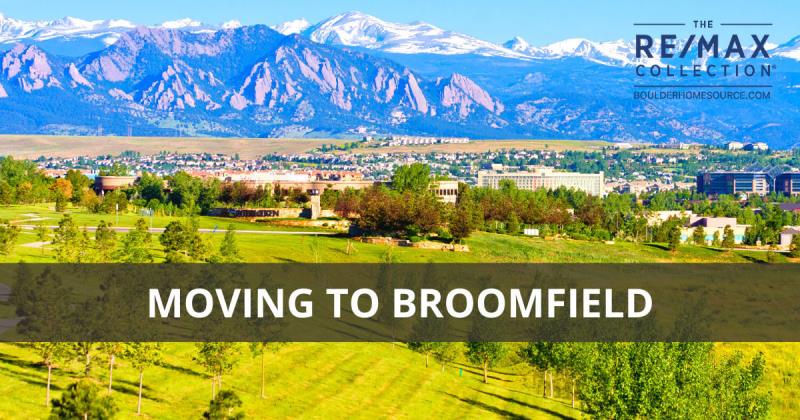 Living in Broomfield, CO
Broomfield, Colorado, is a scenic and welcoming city. The area offers its residents the opportunity to live close to gorgeous parks, amenities, and attractions, all while maintaining a charming, small-town feel.
With a population close to 70,000, the city of Broomfield is notably smaller than Denver, but it has just as much to enjoy. Much of its space is dedicated to the enjoyment of the outdoors. With over 700 acres devoted to parks and green space, Broomfield maintains Colorado's reputation for keeping a spotlight on nature.
Moving to a new city is an important decision. Having a thorough understanding of the city and its surrounding area will help you make the right decision. Keep reading to learn everything you need to know about moving to Broomfield, Colorado.
Cost of Living in Broomfield, CO
The cost of living in Broomfield is 20% higher than the national average. This considerable disparity is primarily due to home prices throughout the city. Colorado is known for its desirable real estate, and the luxury homes for sale in Broomfield meet the expectations. Broomfield's housing expenses are 51% higher than in the rest of the country.
Thankfully for residents, other costs in Broomfield are on par with the national average. Utility prices are 6% lower than the average cost in other cities. In Broomfield, the average utility bill for a single person is just over $100, covering electricity, heating, water, and trash. This is in contrast to the rest of the United States, where the average cost of utilities hovers around $115-$120.
The cost of living in Broomfield is offset by the fact that the typical income in Broomfield is higher than the national average. Colorado sets the state minimum wage at over $12 per hour, almost double the federal minimum. Likewise, the average household income in Broomfield is approximately $85,000 per year, while the United States average is estimated to be less than $60,000 per year.
More information about cost of living in Broomfield:
Job Market in Broomfield, CO
Several national companies have been drawn to the area with Broomfield's convenience, amenities, and pleasant nature. As a result, the city's job market is optimistic, with a better outlook than the national average. The unemployment rate consistently stays under 6%, and jobs have increased by close to 3% in the last year.
Prominent corporate names have made a home for themselves in Broomfield. Most notably, Mrs. Fields, one of the largest national retailers of baked goods, holds headquarters in Broomfield.
That's not all. SousVide Supreme, a manufacturer of the first at-home sous-vide cooking device, is headquartered in Broomfield. Likewise, DataVail, a significant software service provider, calls Broomfield home. The city's central location and suburban feel make it an appealing option for corporations.
Broomfield's largest employers have opened storefronts and offices all across town. The city's largest employer is CenturyLink. CenturyLink is a telecommunications company employing close to 2,500 employees. Oracle, a computer technology corporation, is the second-largest employer in the city. This corporation boasts over 2,00 employees at its Broomfield location.
More information about finding a job in Broomfield:
Top Industries in Broomfield, CO
Thriving industries reveal a lot about an area. Some of the most common sectors in Broomfield, Colorado, include professional and technical services, healthcare, and retail trade.
Professional and technical services cover a wide range of necessary services. These can include auditors, lawyers, or accountants, to name a few. One such company is Broadcom, a technology corporation providing advanced software solutions to residents in need.
Colorado is known for taking healthcare seriously. Broomfield has several healthcare operations employing close to 5,000 area residents. Medaware Systems and Children's Hospital Broomfield are two major area employers in this industry.
A booming retail industry indicates a healthy economy with plenty of consumer spending. A major retail employer found in Broomfield is the National Entertainment Network. This corporation designs and manufactures amusement vending machines — think of the gumball and claw machines often found in the front of supermarkets.
Things to Do in Broomfield, CO
Though it may be small, there is no shortage of things to do in Broomfield. The city maintains more than 8,000 acres of preserved land, green space, and trails. This commitment allows residents to enjoy plenty of time in nature.
In addition to hikes, nature walks, and picnics in the park, there are plenty of amenities to entertain Broomfield residents. Bars, restaurants, and live events are plentiful throughout the area and never fail to draw in a lively crowd.
Outdoor Activities in Broomfield, CO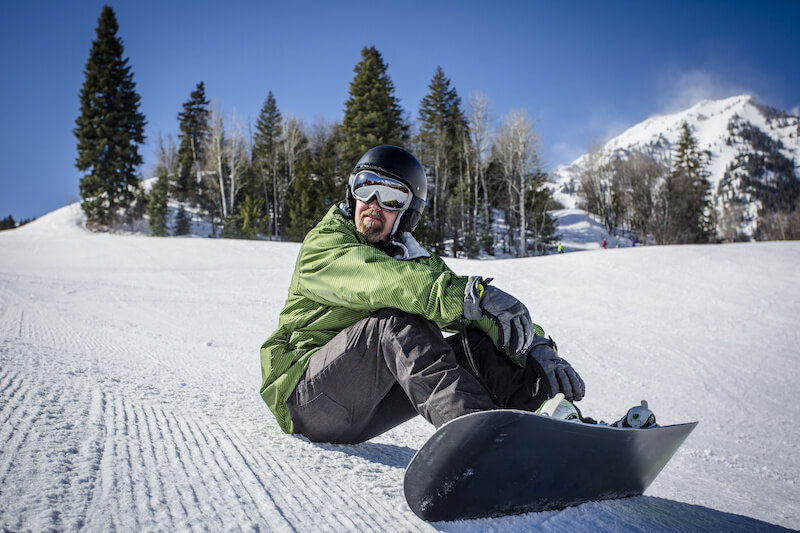 Colorado is known for its great outdoors, and Broomfield is no exception. Stargaze in one of Broomfield's designated open spaces, fish at Plaster Reservoir, play a round at numerous golf courses—the options are wide open.
Residents can also go whitewater kayaking in nearby Boulder, or go rafting on Clear Creek in the Golden community, only about 30 minutes away.
While adventuring out on the water is fun, there are plenty of outdoor opportunities for those searching for a more peaceful experience. The parks in Broomfield have close to 300 miles of trails and boast amenities like barbecue grills, ponds, and sporting courts. Some of the most popular Broomfield parks include Quail Creek Park, Anthem Community Park, and Blue Star Memorial Park.
Restaurants, Breweries, and Bars in Broomfield, CO
Plenty of eateries, cafes, and breweries occupy Broomfield's peaceful streets. With all of the variety the city offers, it's enough to keep Broomfield food enthusiasts occupied for a long time.
Hickory & Ash is located in the master-planned Arista community within Broomfield. This hip restaurant offers seasonally-curated dishes in a bright and airy dining room. Brunch is served on weekends, and reservations are accepted.
Downtown Broomfield has 4 Noses Brewing Company, a brewery offering a delicious and unique array of craft beers. This dog-friendly brewery stands out from the crowd, not just because it is one of the only beer-makers in the city but also because of its exotic ingredients and unique flavor profiles.
Nightlife in Broomfield, CO
Broomfield might be a small city, but it is home to an ever-evolving list of new bars and nightclubs that keep the city's entertainment options on par with the many things to do in Boulder.
One such hotspot within the city limits is the Night Owl Lounge. This karaoke bar offers staples for the late-night crowd, including $5 pitchers of beer, a pool table, a jukebox, and friendly, upbeat staff.
Babes Nightclub is a popular spot for dancing, karaoke, and live bands for those looking for an opportunity to hit the dance floor. During football games, specials include gourmet hotdogs and "touchdown shots."
The Climate in Broomfield, CO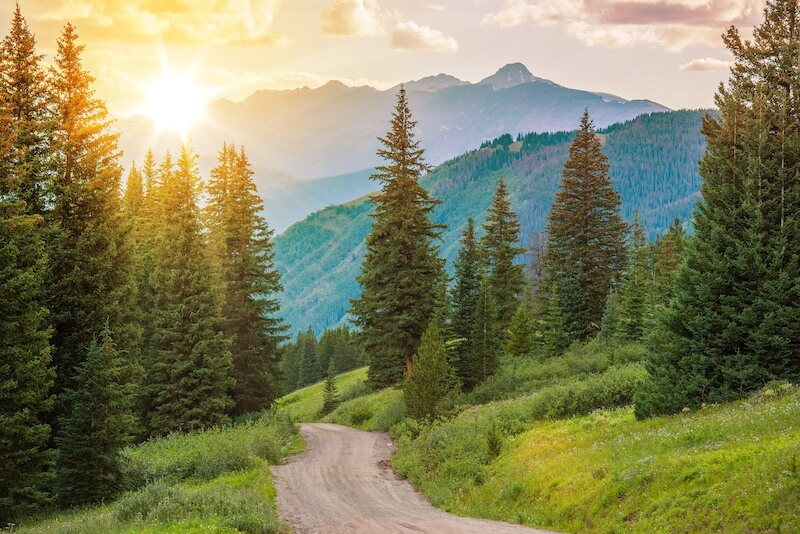 Broomfield maintains a reasonably pleasant climate year-round. The city averages more sunny days per year than the national average. A fair amount of precipitation falls in the city, with rain, sleet, snow, or hail hitting Broomfield roughly 90 days out of the year.
In particular, there is plenty of snow that falls in Broomfield. Close to 60 inches of snow hit these city streets per year, almost double the national average. In contrast, the annual rainfall (roughly 16 inches) is significantly less than the rest of the country's almost 40-inch standard.
Even with the city's substantial snowfall, Broomfield has plenty of gorgeous weather. July's average high hovers around 90 degrees. September, June, and May in Broomfield are delightful. Temperatures during those three months range from 70 degrees to a balmy 85.
In January, the coldest month, the average temperature is below 20 degrees. December and January are considered the least comfortable months in Broomfield. However, Broomfield's overall-moderate climate makes it a pleasant choice to live year-round.
More information about the climate in Broomfield:
Traffic in Broomfield, CO
With its central location between the city of Denver and the Boulder community, Broomfield, Colorado, is a perfect place to live for commuters. The vast majority of Broomfield residents can keep their professional commutes under 40 minutes each way.
The busiest times to be a driver in Broomfield are between 6:30 a.m. and 8:30 a.m. The evening rush hour starts around 4:30 p.m. and typically drops off around 6:30 p.m. It is standard to run into some heavy traffic during these times while running errands or on the way to or from work.
Some roads in Broomfield are bustling. Flatiron Crossing Drive, Midway Boulevard, Lowell Boulevard, and Main Street are prone to stop-and-go traffic. When construction comes into play, traffic will be slower than average.
Another benefit of living in Broomfield is the availability of no-cost street parking and garages. Residents can avoid the stress associated with parking in major metropolitan areas. Some free parking garages in the city include 500 Flatiron Boulevard Parking and SP+ Parking.
More information about traffic in Broomfield:
Alternative Routes in Broomfield, CO
While Broomfield doesn't have the nightmarish traffic common in nearby cities, certain streets are more traveled than others. These would be best avoided during peak traffic times.
Some such streets include Midway Boulevard and Lowell Boulevard. These streets get particularly congested throughout the day. Taking back roads like Irving Street and Shannon Drive will help avoid traffic jams.
Public Transportation in Broomfield, CO
Getting around Broomfield is no problem for commuters without a vehicle. The Regional Transportation District (RTD) serves Broomfield via local and regional bus routes. With over 40 routes operating throughout Broomfield and its surrounding areas, this system gets its commuters where they need to go.
Fares for the RTD vary based on whether a local or regional route is taken. Local trips cost $3, while regional trips cost over $5. Trips to the airport will run travelers $10. Discounts are available to students, seniors, and persons with disabilities.
Broomfield is also home to FlexRide. This program is available to all residents, employees, and visitors to the city. With stopping points throughout Broomfield, FlexRide provides service to various bus and train stops in addition to major shopping areas and attractions.
Reservations for FlexRide can be made up to thirty days in advance. The cost for services is $3 for adults, with discounts available for students, the elderly, and persons with disabilities.
Keeping true to Broomfield's commitment to enjoying nature and the outdoors, the city also offers the Smart Commute eBike Program. Participants in the program receive an electric bike and accessories, including a helmet and pump, to try at no cost for 90 days.
Schools Near Broomfield, CO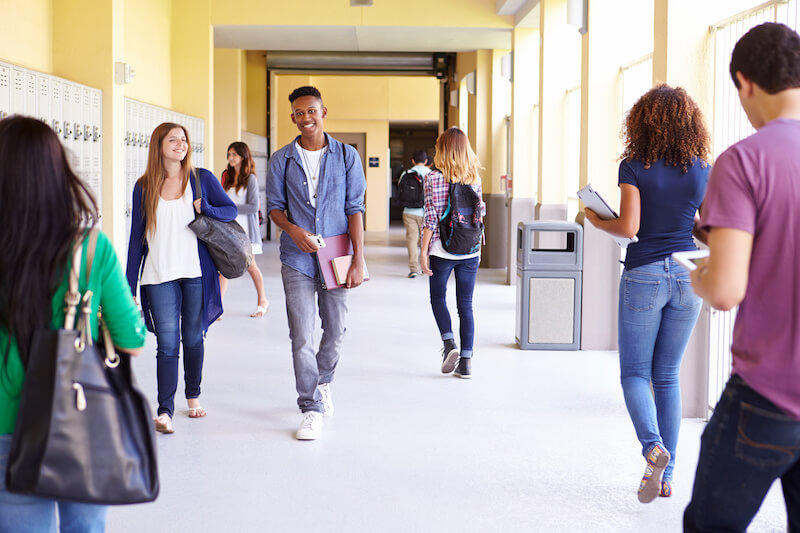 Despite its small size, the city of Broomfield is served by several public school districts. These districts include:
Boulder Valley School District
Adams 12 Five Star School District
Weld County School District
Jefferson County School District
Brighton School District
St. Vrain School District
Thirteen schools from these districts are at home in Broomfield, Colorado, educating close to 12,000 students in the city.
In addition to the city's public schools, there are twenty private schools in Broomfield. Prospect Ridge Academy, the city's only charter school, educates 1,500 students from kindergarten through grade twelve.
Just one college is located within Broomfield's city limits: the Spartan College of Aeronautics and Technology. This micro-college has less than 400 students. During its 100-year history, the school has trained more than 100,000 technicians and pilots.
While colleges and universities are sparse within Broomfield, its central location gives it excellent access to the many significant colleges located throughout Colorado. The University of Colorado Boulder, Naropa University, and the Metropolitan State University of Denver are all within a 30-minute drive of Broomfield.
Ready to Move to Broomfield, CO?
Broomfield, Colorado, residents enjoy the city's plentiful parks, restaurants, and amenities. While the real estate market is on the expensive side, the city's higher-than-average salaries, optimistic job market, and central location make it an excellent option for prospective residents. Upon closer look at this small yet bustling city, it's clear there is plenty to love about life in Broomfield.