Moving to Westminster: 7 Things to Love About Life in Westminster [2023]
Posted by Greg Smith on Thursday, May 18, 2023 at 2:00 PM
By Greg Smith / May 18, 2023
Comment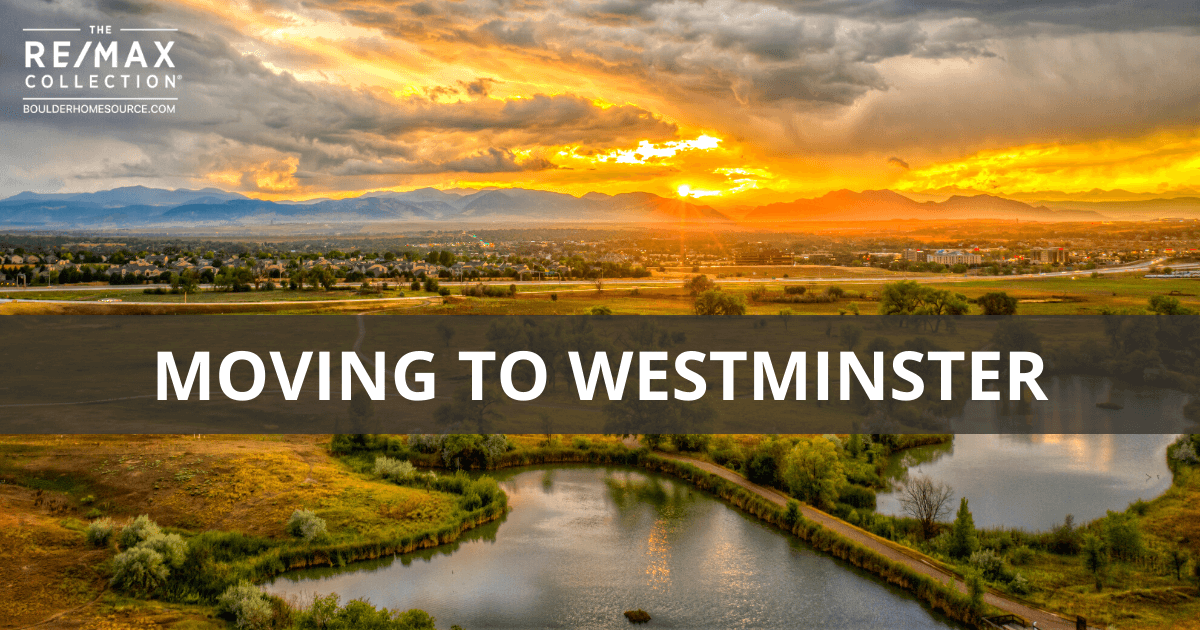 Living in Westminster, CO
The city of Westminster is known for its historic architecture, beautiful parks, and easy accommodation of an outdoorsy lifestyle. With a population of close to 125,000, it is the seventh most populous city in Colorado.
Westminster boasts an excellent quality of life, and there are countless reasons to love living in Westminster, CO. However, it's important for prospective residents to carefully research their potential new home to ensure the area is an excellent fit. Keep reading to learn about moving to Westminster.
Top 6 Reasons to Move to Westminster
Westminster is a great place to live for many reasons, notable including the following:
Picturesque location near the Rocky Mountains with ample opportunities for hiking, biking, skiing, and other activities in the nearby parks, trails, and mountains
Excellent schools offering top-notch schooling to residents as well as many academic and extracurricular opportunities
Commitment to environmental sustainability & promotion of green initiatives and eco-friendly programs
Well-equipped with healthcare facilities and services, including Centura St. Anthony North Hospital and Westminster Medical Clinic, ensuring quality medical care and plentiful healthcare options
Numerous community events, festivals, and gatherings that bring residents together throughout the year
A wide array of shopping centers, restaurants, and entertainment venues for community enjoyment
Westminster's Manageable Cost of Living
Westminster's cost of living is about 12% higher than the national average, primarily due to the city's higher-than-average housing costs—29% more expensive, to be exact. Likewise, the cost of healthcare in Westminster is slightly higher than the average by about 23%. Doctor's visits, dentist's visits, and trips to the optometrist all typically cost somewhere between $100 and $200.
Despite the relatively higher costs in Westminster versus the rest of the U.S., other expenses, like utilities and groceries, cost up to 10% less than the U.S. average. While residents here are spending more on housing, there are relative savings on the cost of everyday essentials.
Westminster also has the potential for a substantially higher salary than the rest of the country's average. The typical Westminster household has an income of about $80,000, significantly higher than the national average, sitting at just over $70,000.
Westminster's Booming Job Market
Westminster is home to a booming job market and economy. With a job growth rate of about 3%, the community has many excellent employment opportunities for residents.
Several thriving companies in the area employ thousands of Westminster residents and residents of the surrounding cities and communities. Some recognizable names with corporate headquarters in Westminster include Ascent Geomatics, Cerapedics, and ProtoMED.
The largest employer in Westminster is Ball Corporation, an aerospace and packaging company focusing on maintaining sustainable practices and employing about 2,500 locals. Ball Corporation consistently creates innovative solutions for commercial and governmental customers.
The next largest employer in the area is Maxar, specializing in geospatial technologies. Maxar comprises nearly 1,500 employees and, among other things, specializes in providing satellite imagery for research and national security purposes.
Lastly, St. Anthony's North Hospital is the third-largest employer in Westminster. This hospital offers primary, specialty, and emergency care. St. Anthony's is a 60,000-square-foot space made up of a staff comprised of nearly 1,200 employees.
Popular Industries in Westminster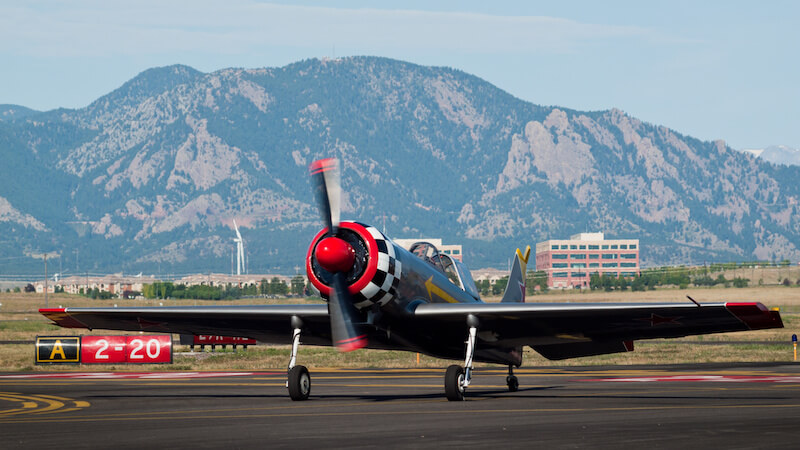 The most popular industries in the Westminster area include aerospace, with companies like Ball Aerospace, Maxar, and Trimble. Healthcare and life sciences are also popular industries, with companies like ARCA Biopharma, Cerapedics, McKesson, and ProtoMED. Technology and information companies CACI International, Coalfire, and Decknine also have significant roles.
Aerospace has been a major industry in Colorado for decades, with the state leading the country in aerospace. Aerospace is rooted especially deeply in the city of Boulder, with Ball Corporation having been formed in Boulder in 1956 before moving to Westminster.
Other industries, like life sciences and technology and information, thrive in Westminster due to the area's excellent quality of life and ideal location between the city of Denver and Boulder. These two major factors give prospective companies considering a move to the area a massive potential workforce.
Things to Do in Westminster
With outdoor activities, museums, attractions, restaurants, and nightlife spots, there is an activity for everyone in Westminster.
Outdoor Activities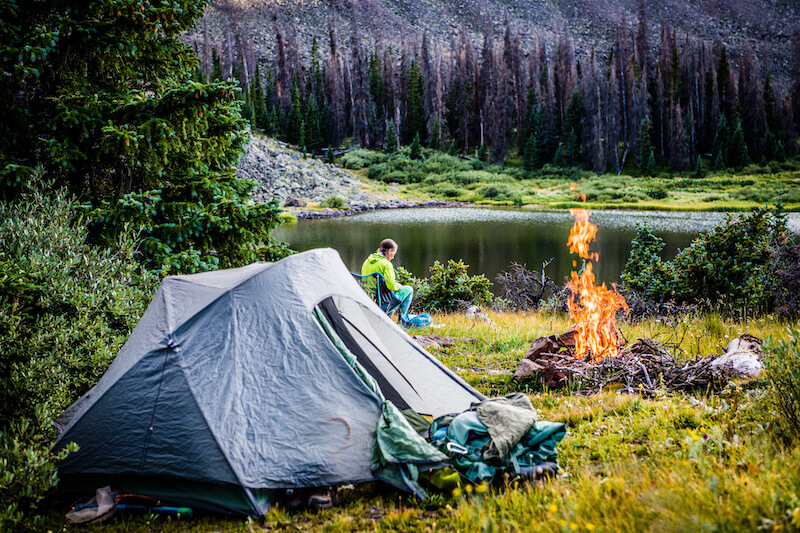 Westminster is known for its gorgeous scenery and caters to the outdoorsman. There are 50 trails within the city comprised of more than 150 traversable miles.
In addition to the massive trail system, there are five regional trails within the city. Particularly popular regional trails include the following:
Little Dry Creek, a 10-mile, paved trail open year-round
Rocky Mountain Greenway, a seven-mile span ending in Westminster Hills Open Space
U.S. 36 Bikeway, an 18-mile trail meant for those commuting via bike or other non-vehicular transportation
There are close to 70 parks in Westminster, perfect for every occasion. Orchard Park, Park 1200, and Ranch Park are just a few. These parks are beautiful and peaceful, equipped with plenty of green space, picnic tables, and public restrooms.
Local Attractions
Westminster has plenty of opportunities to keep residents and visitors entertained. One of the most notable is the Butterfly Pavilion and Insect Center, a habitat preservation center that houses hundreds of species of butterflies and insects.
Not far from here is the Plains Conservation Center, an outdoor educational facility focusing on preserving the natural land and educating the public on the importance of being kind and intentional when interacting with the natural world.
Standley Lake Regional Park is another must-visit. The 3,000-acre park is a perfect spot for warm-weather activities, with some of the most popular pastimes here being kayaking on the lake, camping, hiking, and birdwatching.
Restaurants & Nightlife
Restaurants, cafes, bars, and breweries abound in Westminster. The walkable city center is host to many establishments that can suit any appetite, no matter what residents are in the mood for, and offers plenty of things to do in Westminster.
GQue Championship BBQ is a trendy spot on West 120th Avenue. The restaurant is home to some of the best barbecue in the region. In addition to classic dishes like prime brisket and chicken wings, GQue offers a variety of sauces made from scratch.
Nearby on Westminster Boulevard is Kachina Southwestern Grill. Kachina serves cuisine made with fresh ingredients and Mexican and Native American influences. The menu is extensive, and the restaurant offers a massive beer, wine, and cocktail selection.
Mad Rabbit Distillery and Twenty Brew Taphouse are both breweries in Westminster with extensive local draft lists. For sports fans, Rusty's Saloon and Sideways Sports Lounge both offer big-screen TVs perfect for enjoying a drink and watching the game.
Climate of Westminster
The weather in Westminster, CO allows residents to experience all four seasons, with hot summers and extremely cold winters. Temperatures in the city go from an average daily high of 88° F in July, the hottest month, and an average daily low of 25° F in December, the coldest month.
The warm season lasts from June to mid-September, so warm-weather activities are best during this timeframe. The average daily temperature during these three months is typically above 79° F.
Westminster's cold season lasts from mid-November to early March. During this time, daily temperatures typically don't rise above 53° F. These months also see a great deal of snow, and excellent opportunities exist for residents to go skiing, snowshoeing, and sledding, which is one of the many perks of living in Westminster, CO.
Westminster sees 17 inches of rain per year, and the wet season lasts from April to the end of August. There is an 18% chance of precipitation on any given day during these months.
Westminster Traffic Patterns
Westminster is an ideally located city, positioned practically equidistant between Denver and Boulder. Denver can conveniently be reached in 30 minutes if drivers take I-25 South, Lowell Blvd, or US-287.
Likewise, Boulder is just a quick 30-minute drive from Westminster as well. The major roads that can get commuters and travelers there the fastest are US-36, Co-121N, Denver Boulder Turnpike, and CO-93 N.
Traffic in the city follows the typical traffic patterns of most major cities. It's at its heaviest on weekdays between 6 a.m. and 9 a.m. and 3 p.m. and 7 p.m. The heaviest traffic day is Friday, with traffic between 5 p.m. and 6 p.m. being the heaviest commuters see during the week. Surprisingly, the day with the lightest traffic is Monday.
One of the worst spots for traffic in Westminster is what locals refer to as the 'Mousetrap.' This intersection of I-25 and I-70 is notorious for traffic snares, particularly during peak traffic.
Other major thoroughfares notorious for traffic jams are the eastbound and westbound lanes of I-70. These roads are particularly congested on weekends, as many residents travel to and from the nearby mountains.
Alternative Routes
In Westminster, several alternative routes can be taken to avoid congestion during peak traffic times.
Interstates 25 and 70, or 'The Mousetrap,' can be particularly congested during peak traffic. To avoid it, travelers can instead take I-76, I-270, or E470, an excellent option since, as a toll highway, it sees significantly fewer travelers.
Likewise, highways are typically less congested than interstates. Travelers looking for a quicker route east or west can take either Highway 85 or 287.
Public Transportation in Westminster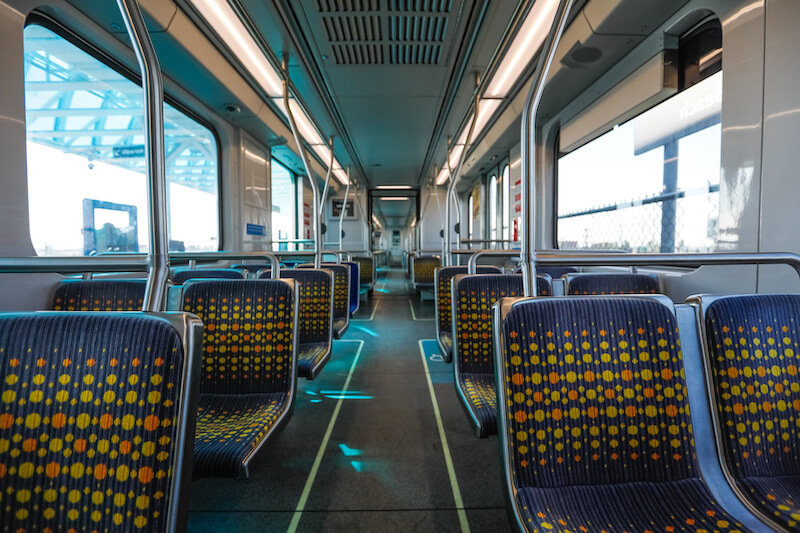 There are plenty of public transportation options in Westminster, making commuting and traveling a breeze for residents. The Regional Transportation District, also known as the RTD, serves the area. There are bus stops for local and regional routes dotted throughout the city.
Westminster Station originates the local commuter rail's 'B Line,' providing service to and from Westminster and Union Station in downtown Denver. Commuters can transfer to other lines from Union Station, including the C, D, E, and W lines. The commuter rail runs every 30 minutes during peak commuting times and every hour at any other time.
The Flatiron Flyer is an express bus connecting Denver and Boulder while making several stops. There are two stops for the Flatiron Flyer within Westminster: US 36 and Sheridan and US 36 and Church Ranch, making the Flyer a convenient mode of transportation for Westminster residents.
Lastly, Westminster's Access-a-Ride is a service providing local bus service for seniors and residents with disabilities. All Westminster residents who fall into these categories are eligible as long as the starting point and destination are within three-quarters of a mile of the local bus' usual route.
Schools in Westminster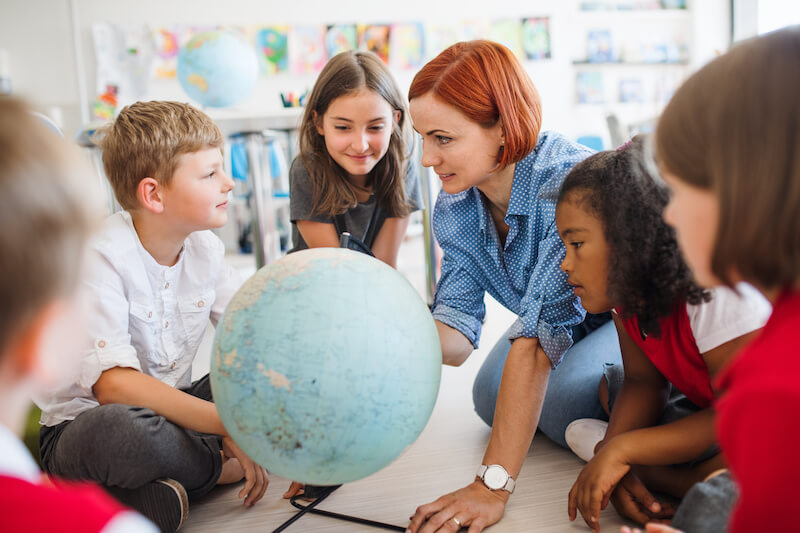 As evidenced by the schools in Westminster and their prestigious reputations, Westminster takes education seriously. This can be easily recognized from the hard work and dedication of the local school district, Westminster Public Schools. Containing 22 schools, Westminster Public Schools' mission is to find a solution for every individual student.
Westminster Public Schools also uses a Competency-Based System, which advances children to the next learning level based on their mastery and understanding of a topic or subject.
There are also two institutions of higher learning in Westminster. Front Range Community College, or FRCC, is a two-year school that allows students to explore their strengths and interests and determine the best route to pursue their goals. At FRCC, each student is given one-on-one time with an advisor to outline a specific plan for their educational goals and plans. Ample support is given to students to keep them on the correct path.
Nearby is the University of Colorado Boulder, also known as UCB. The university is home to a gorgeous campus and offers more than 90 different degree programs and close to 4,000 courses. It's also one of just 36 public research institutions that the Association of American Universities recognizes. The majority of research performed at UCB focuses on aerospace and space sciences, biology and health sciences, and climate, energy, and sustainability. The university's public mission is to find innovative ways to share the positive impacts of new knowledge.
Final Thoughts on Moving to Westminster, Colorado
Westminster is a great city offering a beautiful landscape, eclectic cuisine, and a manageable cost of living. Every potential resident has a wishlist for what they want in a new town, and Westminster is sure to check off more than a few boxes on those lists. These are just a few of the many reasons to move to Westminster.
Even with all that Westminster offers, moving is always a significant decision. It's also impossible to know everything about a new city without experiencing it firsthand. This complete guide to moving to Westminster, Colorado, is meant to take some guesswork out of what it would be like to live in this sought-after city.