Park Hill - A Classic Denver Community With New Accommodations!
Posted by Boulder Home Source on Saturday, May 25, 2013 at 9:07 AM
By Boulder Home Source / May 25, 2013
Comment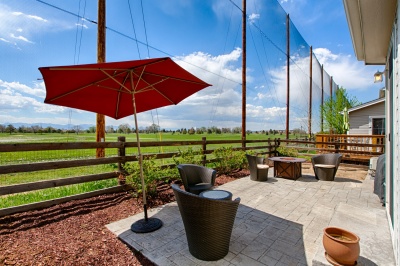 Park Hill is a huge subdivision of urban homes in East Denver located right off Colorado Blvd from 52nd Ave all the way down to Colfax and over to Quebec St. The neighborhood is popular with a wide variety of people primarily due to its convenient location, affordable cost of living and charm. The large subdivision is broken up into three very distinct neighborhoods which are known appropriately as South, North and Northeast Park Hill. As you drive through the communities of Park Hill you can see its history through its architecture and layout, but there are also a few newer communities which have recently gone up in the area as well. The Overlook is one of these spectacular newer Park Hill micro-neighborhoods. This neighborhood offers all the benefits of urban living in addition to outstanding views of Park Hill's famous golf course, new accommodations and modern floorplans, and ease to everything that is cool about living in this part of Denver! If you are interested in seeing first hand what living in a newer Park Hill home is all about, we would like to invite you to our open house: Sunday, May 26th at 1:00 pm at 3613 Dexter Street.
Here are just a few of the things Park Hill residents can do and enjoy right in their own backyard.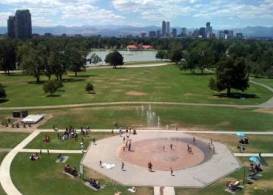 Parks, play and fitness! There are parks scattered all over the Park Hill community that offer playgrounds, sports fields and walking paths. In addition City Park, which is Denver's premiere community complex, is located on the western side of Colorado Blvd from 23rd to 27th Avenue. This 330 acre park is home to the Denver Zoo, the Denver Museum of Nature and Science, Ferril Lake and Duck Lake. There are also jogging and biking trails, picnic areas and several sport fields, all of which are usually teaming with Denver's active population on a daily basis. Most residents of Park Hill, find that their home's relationship to City Park is one of the main benefits of their real estate decision.
Golf, golf, and more golf! The Park Hill Golf Course sits at the far north side of Park Hill and is definitely one of the highlights of the community. This club is not just the perfect place for players to enjoy an afternoon on the course, but it also offers a wide variety of community resources as well like summer camps, high school student programs, womens groups and of course events and dining facilities. City Park also has their own golf course which is located just north of the park itself and is known for being one of the oldest municipal golf courses in Denver. Although the Denver Country Club is not exactly in the community of Park Hill, it is just 5 miles south. This prestigious private club is rooted in Denver's history and its convenient location to Park Hill remains one of the main draws to the area.
Shopping and dining! Colfax Avenue offers tons of entertainment options for Park Hill residents including the popular Fillmore Auditorium and Ogden Theater. You will also find tons of dining establishments here many of which specialize in worldly cuisine. In addition, the Cherry Creek North Shopping Center is located just a bit south from Park Hill and is nationally known for its unique shopping atmosphere, chic boutique style shops, and high end retailers.