Planning to Sell? How to Stage a Home for Maximum Impact
Posted by Boulder Home Source on Monday, February 11, 2019 at 9:04 AM
By Boulder Home Source / February 11, 2019
Comment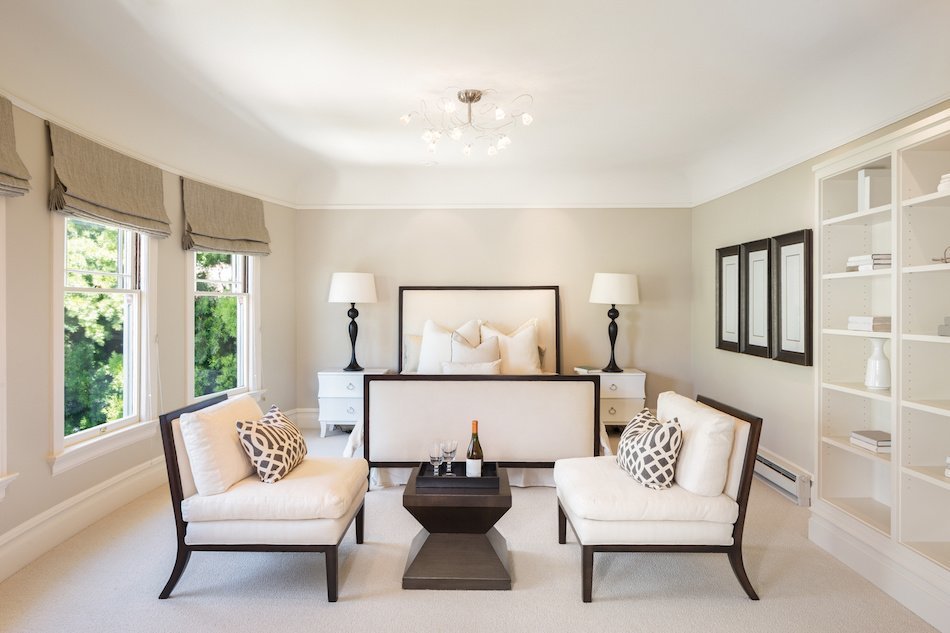 Are you thinking of putting a home on the market? Then understand more about how to effectively stage a home and improve the experience for anyone walking through the home. Proper home staging may even help homeowners boost a home's value in the eyes' of potential buyers. What are a few staging secrets that any seller can use?
Learn more about home staging to attract multiple offers and improve chances of selling a home quickly today.
The Benefits of Staging Your Home
If you are thinking about putting up your home for sale, it's essential to sell it as rapidly as you possibly can most of the time. You might think your house is radiant, but you might be amazed how other people look at it. Things potential buyers may not like are your wall's chipped paint, carpet stains, and family members' photos that add a degree of personalization they are not interested in. This is the reason home staging has gained the prominence it has recently, since it tends to get homes bought more quickly.
It's simple to see a few of the positive aspects of home staging. Your rivals won't have the ability to compete against the nice appeal it provides to your home.
An additional advantage of staging your house would be to obtain additional money in the sale of your home. Buyers will pay what your house appears like it's really worth, so make sure you don't lose out in this regard. Invest a little to stage your house and possibly reap a great deal as soon as someone chooses to purchase it later. If money on the sale is really a concern for you, why wouldn't you consider home staging then?
There are some great advantages related with staging your house. The negative aspect comes in with the cost if you're tight on cash. If you are like many people, you will discover the balance between pros and cons tips in favor of the benefits.
Be Critical About Prospective Home Improvements
Move-in ready is the name of the game, and is often what buyers assume when selecting a house to buy. Buyers who prefer this kind of house aren't interested in fixing up anything or beginning a renovation project before buying your house. Your house will have a much better opportunity of selling more quickly if you can identify and get rid of these problems within your home. In these challenging economic times, this also gives you a bit of an advantage. You are able to do a lot of things to combat this, including adding brand new doors to cabinets, replacing drawer and cupboard handles, and repainting your walls.
Improvements to Make All Over Your House
Staging can mean different things in different rooms of the house, but there are some staging tips that are universal. When preparing your home for sale, be sure to follow these tips to make your home as appealing as possible—no matter what room you're in.
Depersonalize the Space
Take down personal pictures and make the area as neutral as possible to reduce the potential of turning off buyers. Personal keepsakes, memorabilia and family photos should be stored away. It may also be useful to remove furniture that is not essential and rearrange remaining furniture to improve the flow in a space. If a homeowner is unsure of how to proceed when staging their furniture, they can consult with an experienced agent or home stager to best showcase the features of their home.
Make Sure All Rooms Are Lit Well
A well-staged home is a well-lit one. Visitors need light to view all areas of a home. A dimly lit bathroom or basement may make potentially buyers uncomfortable. During the daytime, try to use as much natural light as possible. Use 100 watts for approximately every 50 square feet in order to properly light a home for staging. Mix up the lighting with a combination of accent lighting, ambient lighting and task lighting.
This is not the time to pull out those low-watt bulbs. It's best to aim for a minimum of 100 watts for every 50 square feet. Just like we feel better on a bright sunny day, buyers feel better in bright homes.
Eliminate Clutter in the Home
In addition to getting personal items out of sight, it is important to make a home feel as spacious and visually appealing as possible. Clutter can include bills, knick-knacks, children's toys and more. Items that are not thrown away should be stored away in an organized manner. Other items that will not be going to a new home may be donated or thrown out.
In most cases, go into the process expecting half of your belongings will need to be thinned from the home to truly let the size of the home and its features to shine through. The more space we have, the more we feel the need to fill it. Remember, buyers are not buying your belongings, and they need to be able to experience the home. Less truly is more.
Make Sure the Rooms and Furniture Layout Flows
While it isn't possible to majorly renovate a home's floor plan for a home sale, homeowners can still open up the space by rearranging furniture and freshening up the home. A fresh coat of paint in smaller rooms can help connect spaces and create a more continuous feel. Individuals may want to paint walls in dining areas and kitchens the same color to create a connection between the spaces. Drapery and walls that are the same color helps create an uninterrupted visual flow. Such rooms then look larger than their reality.
Don't be afraid to rearrange your furniture to create flow. Having all your furniture to the outside walls may be great for a dance party, but as a general rule a thumb it is not a good idea for staging a home. You want to group your furniture away from walls and into conversational arrangements. People want to envision themselves hanging out with family and friends.
These universal staging tips will make your home more appealing to prospective buyers.
How to Stage Your Bedroom
Oftentimes our bedrooms are a mix-matched grouping of hand-me down furniture, miscellaneous wall hangings and family knickknacks. When staging your home to be sold the bedroom is one place you want to pay particular attention to. With that being said, there are a few simple decorating rules of thumb to keep in mind that can help transform your hodgepodge of items into personal style. Staging your bedroom for resale can be fun, inspiring and can actually make you see your old belonging in a new revitalized light.
The master bedroom is a huge selling point and you can add tremendous value just by updating you bed cover, pillows, and maybe adding a bench at the end of your bed to create a space of serenity and comfort. The same can be said for you master bath. Be sure to de-clutter, add fresh, lush towels, a new shower curtain, fresh flowers or plants, and accents like candles can go a long way by grabbing that emotional trigger for a quick sale.
It is also important to have your house appeal to a broad range of buyers and have rooms be consistent with their intent. You could transform a craft room or weight room into a guest room by adding a second-hand twin bed, small dresser and painting.
Other Staging Tips for the Rest of Your House
Consistency helps to tell the story. If you have different artwork throughout the house, try to maintain a consistent theme in rooms. Do not be shy about using a chair, pillows or vase from another room to bring balance.
Neutral colors are appealing and open up the spaces of a home. If you have two smaller rooms that are adjoining paint them the same color to bring them together and allow the eye to wonder.
Think outside the box when it comes to art and wall hangings. Everything in a straight line is boring. Bring in some excitement and creativity into your home with interesting arrangements.
Just like in outside landscaping place items in groups of odd numbers. Our eye tends to need a focus point and with an odd number this works. Also when placing items think of placing them at the points of a triangle.
If your kitchen is dated you may not need to update your whole kitchen. New cabinet faces and painting the rest of the kitchen can go a long way.
There are other great tips to help you prepare your home, which we are happy to help you with, but these should get you started to having your home sell quickly and for the maximum price.
Stay Out of the House During Home Showings
Home staging is only one essential element needed before actually showing an Erie home. Those who are ready to show a home have to make every effort to be away from the property when potential buyers arrive. Agents are at a disadvantage when current homeowners choose to stay during a showing and remain in an office or bedroom. In addition, potential buyers may not be at ease while viewing all of the rooms of a home.
Those who are walking through a home may not feel comfortable asking questions of agents or making comments about a home when the homeowner is around. In order to get useful feedback from agents, homeowners should do their best to remove themselves from a property during a showing.
Work with an Experienced Real Estate Agent
A reputable local agent can offer guidance on how to begin to stage a home. In addition, it is best for sellers to arrange for a professional shoot of a home as those photographs may be used to highlight a home's features and be uploaded to an MLS listing. This technique often improves online views of a newly listed property and may help drive traffic. Speak with an experienced real estate agent to get more advice on how to best stage a home.