Most Popular Attractions in Boulder: Boulder, CO Fun & Attractions Guide
Posted by Boulder Home Source on Monday, January 4, 2021 at 8:08 AM
By Boulder Home Source / January 4, 2021
Comment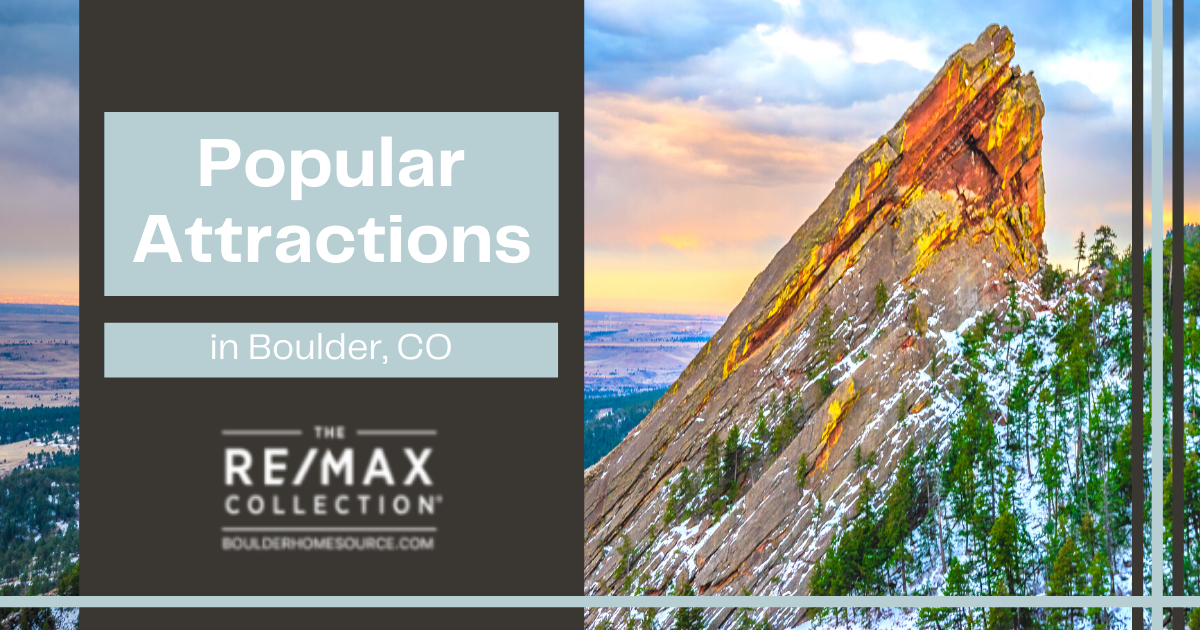 The city of Boulder is famous for being nestled at the base of the Rocky Mountains. New residents who move into one of Boulder's affordable neighborhoods or luxury home communities can enjoy beautiful views of the mountains every day of the year. However, despite its location in the mountains, there is far more to do in Boulder than simply go rock climbing and hiking. The numerous attractions available to residents in Boulder can keep individuals crossing items off their to-do list every month. From shopping and dining to Boulder's outdoor activities and gorgeous views, there is something for everyone to do in Boulder throughout the year. Sit back, relax, and take note of the following popular attractions in Boulder.
Pearl Street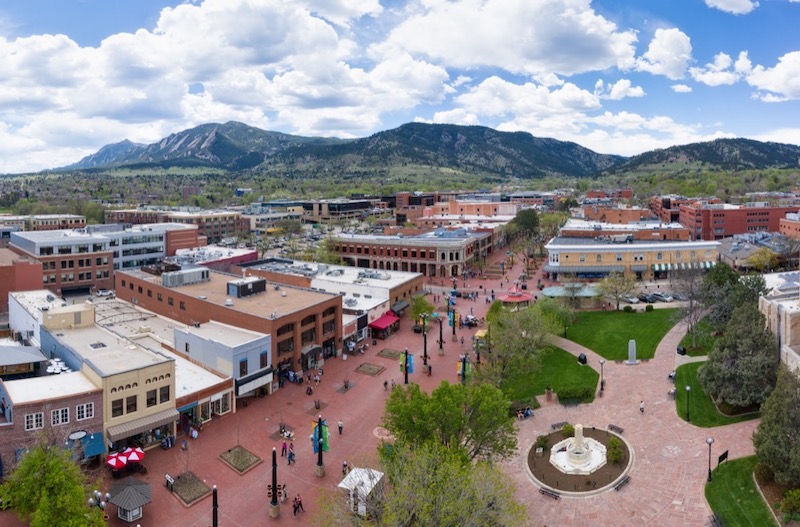 Pearl Street has been a staple in Boulder shopping for over 40 years. The street is lined with restaurants, bars, and shops, and the street is also popular with those who enjoy people watching. Better still, most of the restaurants are farm-to-table restaurants that provide the freshest dishes with bold flavor. Pearl Street is located in the center of historic Downtown Boulder. The pedestrian walkway is clearly marked and paved with bricks. In the center of Pearl Street, four blocks are completely closed off to traffic. This allows pedestrians to safely gaze upon the local street performers. These performers always add new and exciting acts to their shows, which is fun for audiences of all ages.
The best time to visit Pearl Street on a Boulder vacation is mid-to-late April. This is due to the fact the flower beds are home to over 15,000 tulips. Mid-to-late April is when the tulip buds will be at the peak of their bloom. It is truly a beautiful sight to take in with mountains in the background.
Flatirons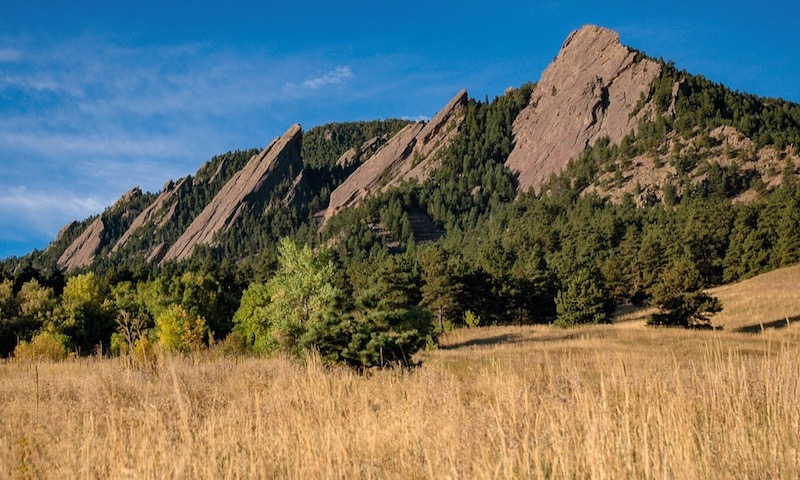 The Flatirons are an iconic Boulder landmark. One can regularly see the Flatirons on business logos and local artwork. These mountains are situated at the base of Boulder's foothills on the west side of town. The sandstone formations are reddish-brown and slightly slanted. Surrounding the Flatirons are ponderosa pines. When the sun is bright and warm, the bark gives off aromas that closely resemble ice cream and chocolate.
The best time of year to visit the Flatirons is the winter. This is especially true if residents will be hiking or rock climbing. The hike in is labor-intensive and will get one's body warmed up in no time. Furthermore, hikers do not need to worry about wearing snowshoes. Residents only need to wear a pair of sturdy hiking boots. Those who truly fall in love with the Flatirons and mountains surrounding Boulder can even look into buying a mountain cabin, so they can have the gorgeous vistas in their backyard.
Fiske Planetarium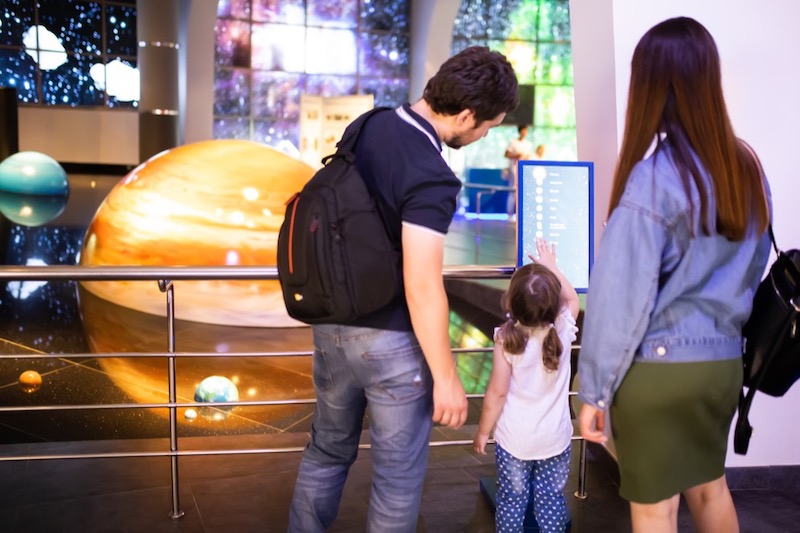 The Fiske Planetarium is an exceptional attraction to visit at any time of the year. Since the attractions of the Fiske Planetarium occur inside, it does not matter if it is the dead of winter or summer. Guests can enjoy films, live talks, laser shows, concerts, and special events at the Fiske Planetarium. Additionally, astronomical events that occur around the world are broadcasted here and are open for public attendance.
The Fiske Planetarium opened in 1975 after alumni Wallace Franz Fiske provided the University of Colorado with a generous donation. Today, the 65-foot diameter dome is the largest planetarium in the west. While the Fiske Planetarium is located on the University of Colorado campus, it is open to the public throughout the year. Exactly 206 guests can be seated at any given time and enjoy the 8K Sky-Skan projection system or the MegaStar projector, which shows the entire Milky Way.
Valmont Bike Park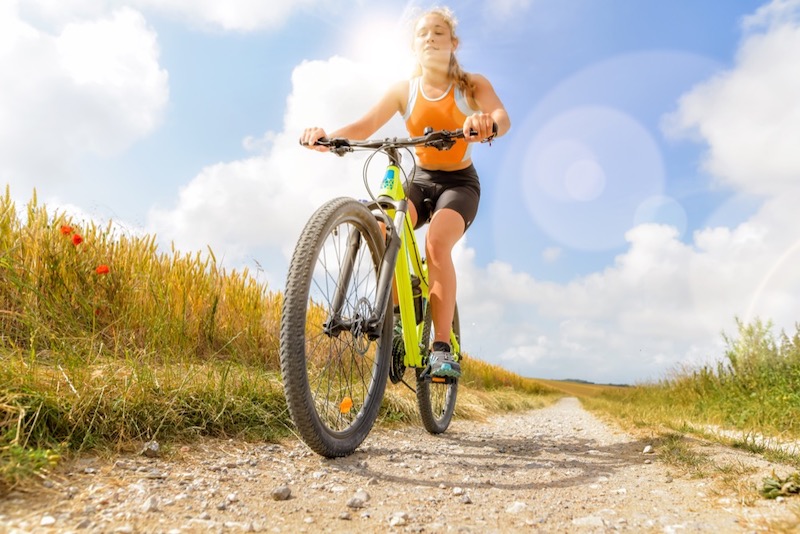 The Valmont Bike Park is open to the public 365 days a year from dawn to dusk and available for use by cyclists of all ages. While no bikes or safety equipment is available for rent at the park, nearby bike shops do offer rentals to residents for a nominal fee. The 42-acre park offers natural surface cycling terrain for training and entertainment purposes.
A variety of twists and turns make up Valmont Bike Park in addition to several jumps of various heights. Individuals can challenge themselves and their friends to take a series of jumps back to back. Riders of all skill levels can find something they enjoy at Valmont Bike Park. With 42-acres of trails and ramps, it is easy to build skills and confidence on the bike over time. Those who need to fine-tune their skills with private lessons can turn to local bike shops for assistance.
Valmont Bike Park is located off of Airport Road. Parking is readily available on-site and has enough spaces for everyone to park safely. There is enough space for individuals to load and unload their bikes from their racks without worrying about being in the way of other vehicles. Those who live close enough to ride to Valmont Bike Park will find the ride is incredibly safe due to Boulder's bike infrastructure. Just make sure to save enough energy after a day of fun at Valmont Bike Park in order to ride back home.
Chautauqua Park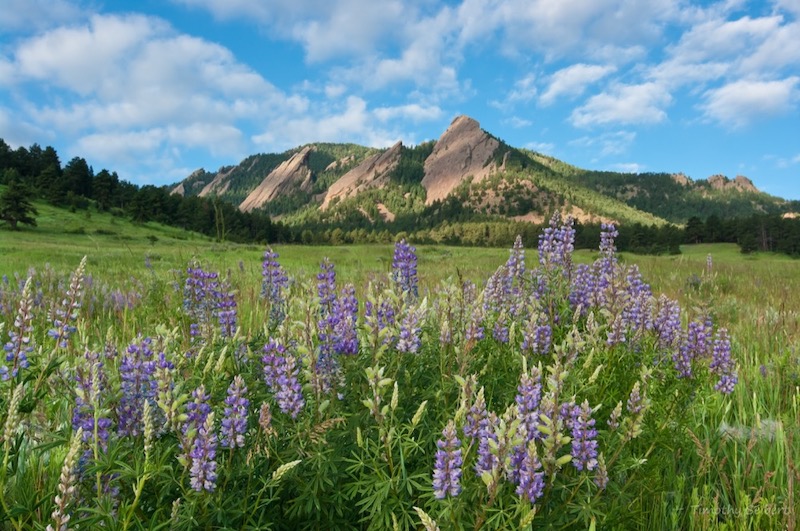 Chautauqua Park offers Boulder residents the ability to get outside and enjoy the fresh mountain air. The park itself spans over 80 acres and allows individuals to easily access some of the area's best hiking trails and rock climbing. The land that makes up Chautauqua Park today was originally purchased via a bond by the city of Boulder, which was voted on and approved by the citizens. Today, the park offers the Chautauqua Dining Hall and Auditorium, Chautauqua Ranger Cottage, one of Boulder's best hotels, a playground, tennis courts, and open turf.
Residents of all ages have the ability to have unstructured interactions with nature. Whether individuals want to simply lay out a blanket and have a picnic or begin hiking into the surrounding trails, Chautauqua Park allows residents to have the exact experience they desire. Located just south of downtown Boulder, Chautauqua Park is easily accessible. Furthermore, it is one of the stops on the annual summer Park To Park shuttle where residents can hop on and off the shuttle for free during operating hours.
See Boulder's Most Popular Sights
While the first images that typically come to mind when one thinks of Boulder are rock climbing and hiking, those aren't the only things to do in Boulder. Residents in Boulder have access to a range of attractions and activities that can be enjoyed throughout the year. While many of these are still centered around the great outdoors and mountain air, there is something for everyone to enjoy. Better still, Boulder offers residents the ability to enjoy the beautiful Rocky Mountains in more than just one way. Grab a picnic blanket, dust off the hiking boots, or grab an exceptional meal in historic downtown. Whatever one desires to do, they can find a way to make the adventure happen when they move to Boulder, Colorado.