Popular Roofing Material Choices for Homes Today
Posted by Boulder Home Source on Wednesday, August 21, 2019 at 9:39 AM
By Boulder Home Source / August 21, 2019
Comment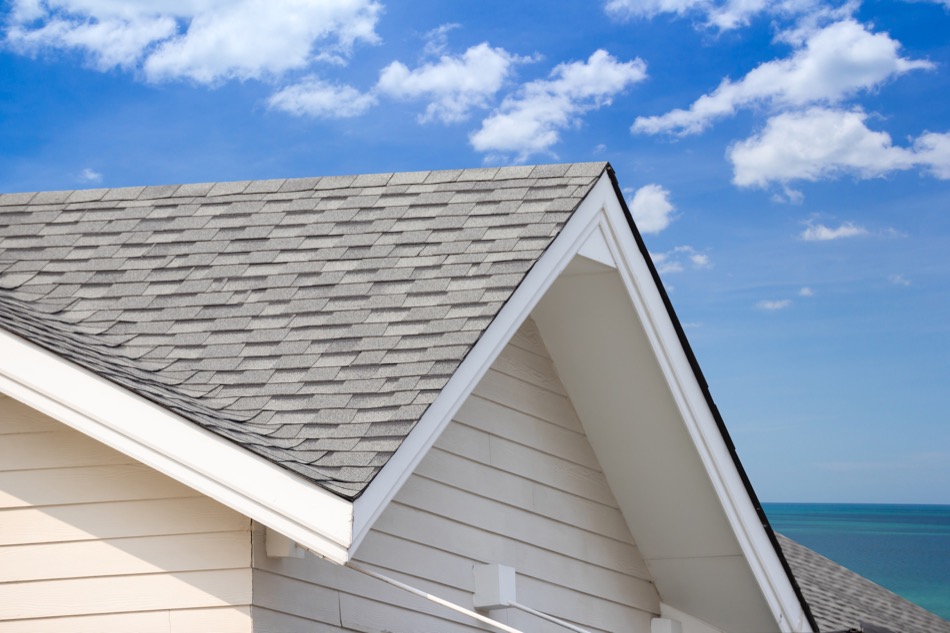 When choosing the best roofing materials for a home, owners typically have two top factors in mind: price and durability. It's wise to not go over the budget if possible, but buying a low-quality roof can lead to sooner replacement or repair needs. However, homeowners can create a balance between the two when choosing just the right roofing for their home. Here are some top choices along with pricing and resilience to consider.
Most Importantly… Consider Durability
How well a roof will hold up in the home's climate zone is essential when choosing the best roofing materials. For example, those living in areas prone to tornadoes or hurricane winds will want to choose something more durable, even if it comes at an additional cost. However, those who live in moderate climate zones will have more freedom when selecting a material. Point being, choose smart to prevent regrets down the line. With this in mind, here are four of the most popular roofing materials for homeowners today.
Asphalt Shingles for Homes
There are two main reasons why asphalt shingle roofing is so popular with homeowners: they are affordable and can last 20-30 years in moderate climates. Another reason they are still trending is that asphalt shingles are now available in a wide array of colors and even unique layout patterns that appeal to many homeowners. And in some cases, asphalt shingles can be a DIY project.
Those buying asphalt will want to pay close attention to the impact resistance rating and hail rating. Be aware that manufacturers generally aren't required to post hail ratings, so passing on those brands might be wise if hail is common in the home's locale. Buyers can choose from traditional, architectural and 3-tab shingles to create a unique look.
Wooden Shakes and Shingles for Rugged Beauty
Wooden shakes and shingles are most often crafted from redwood or cedar, and with proper upkeep and maintenance, they can last anywhere from 30 to 50 years in certain climates. The catch is that investors in wooden roofing systems don't want to live in a termite-prone environment. A perk of these options is that they are fire-resistant and are somewhat natural insulators.
Furthermore, that maintenance we mentioned is necessary every three to five years and involves refinishing the planks and making repairs to cracks that can appear. Wooden shakes and shingles don't quite have the best impact resistance for hard hits, but they typically last longer than other materials and cost more than asphalt shingles.
Plastic Polymer Roofing Materials
One of the newest superstars in roofing materials are polymer roofing systems that offer up to 50 years of service when maintained. The good news is that plastic polymer roofs require very little maintenance, and they are available in realistic hues and textures that resemble slate and even wood shingles. Those in windy or stormy areas or tornado-prone zones will appreciate their high impact ratings and wind resistance. While plastic polymer roofing can be costly, it could be well worth it for those who want to avoid repairs and plan to stay in their home for many years to come.
Metal Roofing Systems
Metal roofing systems offer anywhere from 30 to 50 years of lifespan when well maintained, and they range in price similarly to wooden shakes and shingles. However, metal roofing systems are rising in popularity because they are now available in an array of architectural styles that resemble traditional systems. The highest-end systems offer maximum impact resistance, making them the roofing of choice for those facing harsh weather situations regularly. Metal roofs are easy to maintain, and they are one of the most eco-friendly roofing materials one can choose.
Has the time come when a Broomfield home roofing replacement is imminent? Receive expert guidance by contacting a local roofing professional today for advice.