4 Reasons Buying a Townhouse Is Smart For First-Time Homeowners
Posted by Greg Smith on Monday, September 26, 2022 at 10:00 AM
By Greg Smith / September 26, 2022
Comment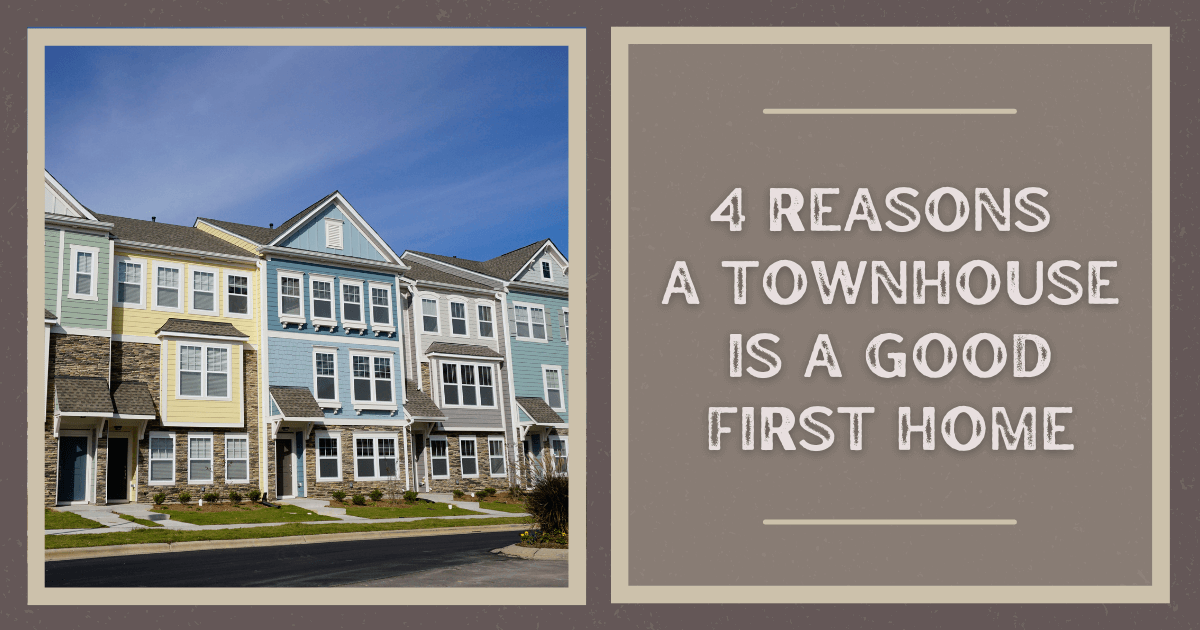 Are you considering a townhome as your first home purchase? Townhomes can be an excellent option for many first-time homebuyers. They're affordable, low-maintenance, and typically located in convenient areas in and around big cities. Some people like to start in a townhome and later move on to a single-family home. However, the right townhome can be so much more than a starter home. If you answer "yes" to the questions below, a townhome might be the perfect first home for you!
Would You Prefer to Live in the City?
Location is a deciding factor with almost every real estate purchase. As a first-time home buyer, you might be looking for an area close to work or local schools. As crucial as commute time can be for home buyers, you should also consider locations with access to arts and culture, healthcare, social services, and public transit.
The best townhome communities for first-time buyers offer the best of both worlds. Often located within city limits or in the best nearby suburbs, new construction developments boast easy access to big-city perks without all the hustle and bustle.
Additionally, townhomes are often part of larger developments that include amenities like fitness centers, swimming pools, and community gardens. Imagine how much time you can save when all the resources you need for a well-rounded lifestyle are located just outside your front door.
Do You Want a Low-Maintenance Lifestyle?
First-time homebuyers are often attracted to townhomes because they offer a low-maintenance lifestyle.
Townhomes require less exterior maintenance than single-family homes. Detached houses are great for the extra space and privacy, but the added upkeep can be expensive and time-consuming.
Time spent mowing the lawn, mulching flowerbeds, and sweeping sidewalks will be cut down drastically, if not entirely eliminated, when you buy a townhome. Occasionally, townhomes are located in communities with homeowners associations that maintain each property's exterior, along with communal spaces like playgrounds, clubhouses, and pools. Much like a single-family house, townhomes can include private outdoor space.
Townhomes can also be more energy efficient than single-family homes. By reducing your overall square footage, you'll spend less per month on utilities. You can stretch your savings even further by outfitting your house with the most recent energy-efficient home upgrades.
Do You Want Something More Private Than a Condo?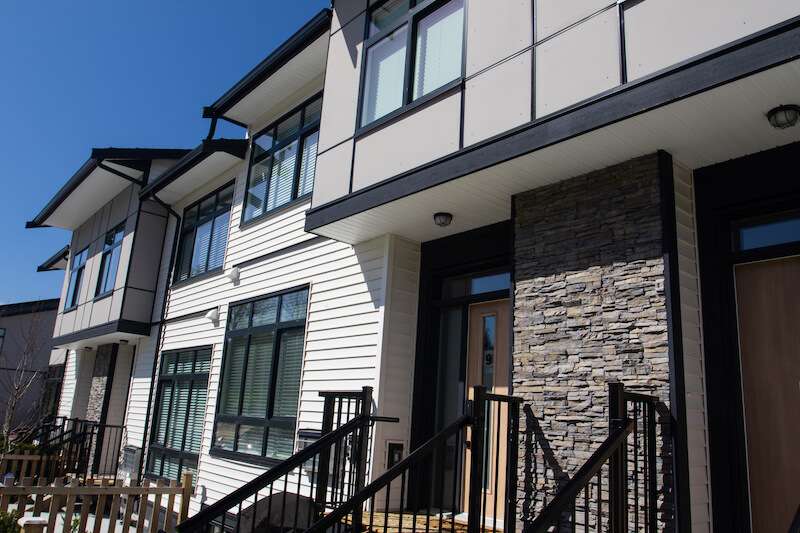 Many first-time buyers in a big city and surrounding suburbs are searching for a property that blends the affordability of condos with the space and privacy of a single-family home. That's where townhomes come in.
While townhomes are often confused with condos, they offer many advantages that condos can't compete with. The most significant difference between condos and townhomes is ownership. Condo owners own the unit itself and share joint ownership of the building's common areas with your neighbors. Conversely, the average townhouse owner often owns the structure and the land it sits on, which can provide better appreciation and help it sell for a higher return on investment.
Townhomes will occasionally share walls with neighboring units, but not always. If you prefer a detached townhouse, be sure to specify that during your home search.
Do You Want Something More Affordable?
The affordability of townhomes is hard to beat.
For one thing, townhomes are typically smaller than traditional homes, meaning they cost less to build. Because townhomes are often built near one another, developers can save on costs such as land acquisition and infrastructure, which are passed on to the buyer. The lower price tags and reduced square footage also lead to savings when it comes to the costs of property taxes.
Townhomes are usually part of a larger community, and residents can access shared amenities such as pools and playgrounds. Townhome owners in communities with on-site amenities do pay for these perks in the form of community fees. However, the monthly price is significantly lower than it would cost to live in a detached house with all the same amenities. Furthermore, the monthly fees are also typically on par with condo association fees, often making townhomes a better overall value for first-time buyers than condos.
Townhouses For First-Time Buyers
Townhomes are a great first investment for first-time home buyers. They offer convenient locations in big cities and nearby suburbs and require less maintenance time and upkeep expenses. Most importantly, townhomes are more private than condos and more affordable than single-family homes. Make your first home purchase a good one—choose a townhome!