Why People Want To Live In Boulder, Colorado
Posted by Boulder Home Source on Wednesday, April 17, 2019 at 9:54 PM
By Boulder Home Source / April 17, 2019
Comment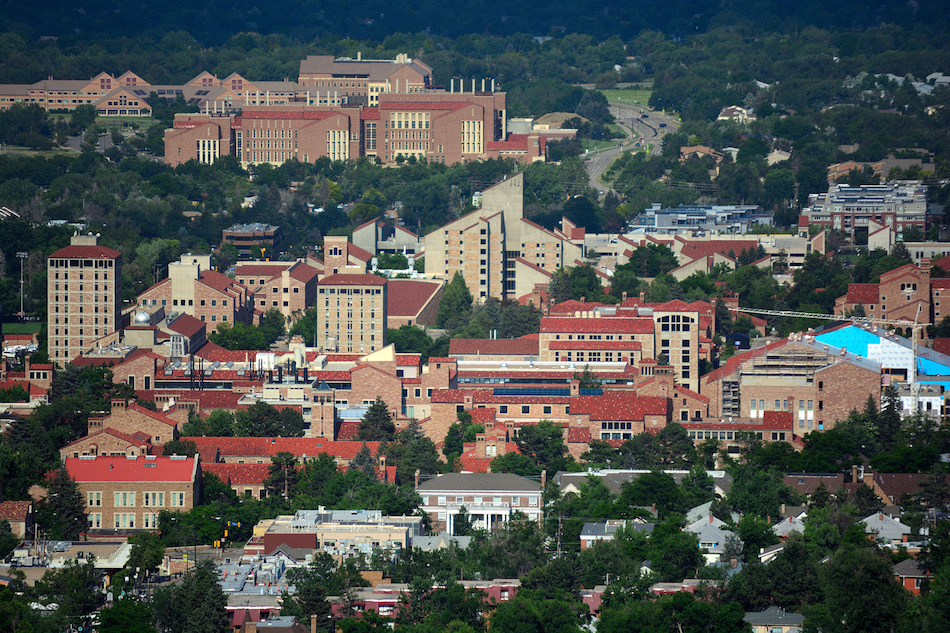 The reasons why people move to homes in Boulder, Colorado vary just as much as the people living in Boulder. Many of Boulder's young residents these days are originally brought to real estate in the University Hill area because of the prestigious University of Colorado, while others seek employment opportunities from one of the many new and innovative industries Boulder is known for.
There are also the adrenaline junkies who crave the sports and activities the mountains provide, and also the foodies that come to dabble in the unique culinary culture of this city. Furthermore, many families seeking the best in education and an active lifestyle also find their way to Boulder, CO as it has been named the best place to live by many publications.
Added to this, you also have the soul searchers, wanderers, philosophers, musicians, artists, performers, and the many other free spirited beings that make up the population of Boulder, Colorado.
Location Advantages in Boulder
Boulder is located in the most picturesque area along the foothills of the Rocky Mountains. The city limits of Boulder are only 25 square miles, but the county spreads out over 751 square miles. The City of Boulder sits among some of the most well recognizable mountain ranges in Colorado and is the 11th most populated city.
Boulder Economic Statistics
There are over 97,000 residents currently living in the city with an average household income of 45,000 and a home value of $305,000. The economy in the city of Boulder is absolutely booming and makes home buying a great investment. Major employers of Boulder actively recruiting include companies like IBM, Ball Aerospace, the National Institute for Standards and Technology, the National Oceanic and Atmospheric Administration, the University of Colorado, and Boulder Community Hospital.
Homes in the area range from new-builds that are eco friendly, to older single family homes, ranchers, condos, apartments, and luxury living options.
Outdoor Activities in Boulder
The draw to the outdoors and year round activities that are made possible by the mild sunny climate make Boulder a paradise for people interested in things like skiing, climbing, hiking, running and jogging, bird watching, fishing, camping, cycling, and biking. The pureness of nature and the unique culture that inhabits Boulder also calls to a lot of artists who pull inspiration from their surroundings.
Big Annual Events in Boulder
Boulder Arts Week—Late March to Early April
One of the biggest annual events around Boulder that one should not miss is Boulder Arts Week, which typically takes place between late March and early April. As the festival's title promises, this is a week of inclusive celebration of Boulder's lively arts and culture scene. Boulder Arts Week is the community's only large-scale art festival, making it a highlight for locals and travelers alike.
Patrons can enjoy various gallery and street exhibits throughout the week in addition to meeting with local artists and even some national talent appears here. There are also numerous concerts, dance performances, art demonstrations, readings, lectures, workshops and film screenings to promote the arts happening all week during the festival.
Colorado Music Festival—July–August
Since its inception in 1976, the annual Colorado Music Festival has been hosting musicians from around the world at the impressive Chautauqua Auditorium in Boulder. This is truly a festival worthy of going on for several weeks during the summer, as there is a bit of something to appeal to everyone with a love for music—regardless of their age or standard preferences.
Whether one enjoys music compositions set to poetry or hip-hop riffs remixed with classical music from renowned artists like Chopin, it can be experienced during this fun-filled festival held at the foot of the Flatirons. Bring a picnic basket and take in the music with friends and family for a memorable and inspiring experience that often takes attendees by surprise with unannounced performances.
Fourth of July Weekend in Boulder
Travel + Leisure has dubbed Boulder as one of the top five towns in America for July 4th celebrations not once but twice in recent years for good reasons. The day is filled with events and competitions such as the Star Spangled Splash Race and a stand-up paddle boarding event. There are also a number of local vendors for food, drinks and festive gear, and special activities for the youngsters occur throughout the day. However, the serious fun begins at dusk as the crowds head from the Boulder Reservoir's banks up to the University of Colorado at Boulder's campus stadium for fireworks and to carry on the tradition of Ralphie's Independence Day Blast.
Boulder Has a Unique Culture
Culture lovers can get their fill in this city as well as the numerous restaurants, bars, shops, cafes, theaters, event centers, and museums provide every opportunity for a thriving social life as well. Regardless what your specific reason is for wanting to move to Boulder, one thing that is for sure is when you get here you will understand what all the hype is about.
Speak to a Real Estate Agent to Live in Boulder Today
If you are interested in moving to Boulder, Colorado be sure to contact REMAX Alliance. Our BoulderHomeSource real estate agents can help you find a variety of properties that will meet your needs.