September: Market Insight, Deals & Events
Posted by Boulder Home Source on Friday, September 25, 2015 at 3:10 PM
By Boulder Home Source / September 25, 2015
Comment
September: Market Insight, Deals & Events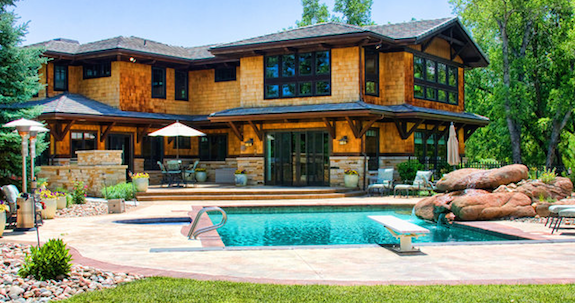 This luxury ranch compound is located in the heart of the St. Vrain Valley. 20 acres surrounds this 5 bedroom, 6 bath, 7262 square foot home that looks over its very own tropical oasis complete with waterfall. Truly a compound, the property also features a 2300 square foot Victorian farmhouse, 3200 square foot detached out-building with office, rec room, and gym, plus a tennis court, and fishing pond. Click here for more stunning photos.
Search listings
here and please contact me with any questions. I'm never too busy for your referrals.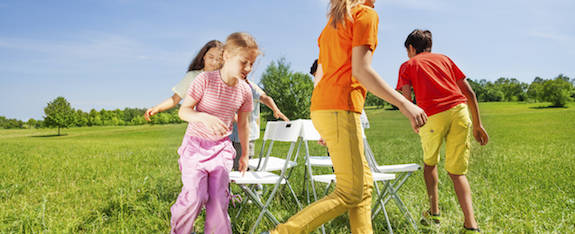 As a kid did you ever play musical chairs? That is a bit how this summer season real estate market has felt. While the number of sold homes in June, July and August closely reflected those of 2013, the number of homes on the market was drastically reduced from last year. There were just 171 active listings in the Boulder Valley area as compared to 237 last year! This continued reduction in "chairs" in the game keeps sale numbers from rising despite the rise in demand due to a brighter economic outlook and a steady supply of willing and able consumers.

Experts expected a strong summer real estate season, but no one predicted quite the growth in home value we've seen in Boulder Valley. The August residential real estate median sale price for Boulder Valley of $364,450 reflects stable economic growth. This reflects a substantial increase over August 2013's median of $350,000. Resale averages finished the summer season strong at 450 housing units sold and closed this month after a short median time of 8 days on the market.
While buyers remain constrained by inventory levels rental costs continue to rise, with Colorado at almost 3 times the national average, pushing even more buyers into the marketplace. Homeowners are capitalizing on this trend, transforming in-law apartments, garages, attics and basements into self-contained rentable income units within the family home.
Financial analysts keep insisting interest rates will begin ticking upwards soon enough, but for now low rates are buoying consumer demand in the mortgage industry. The music hasn't stopped yet. Experts think sellers still waiting for their turn will push the stronger market into the fall.
Test your skills! We've seen some ups and downs, can you guess the change in these home values?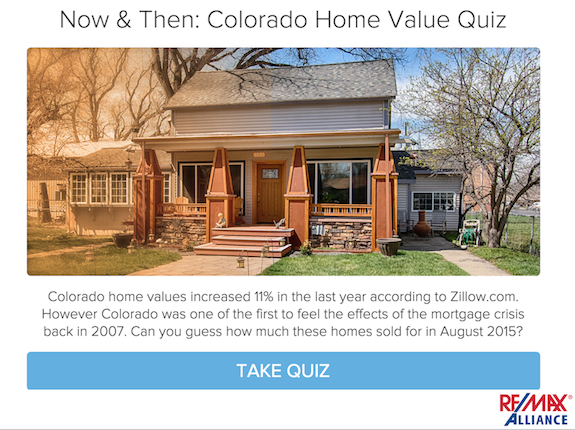 Natural Finishes - A Timeless Upgrade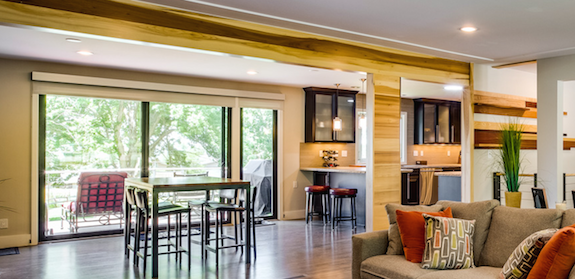 7677 Brockway Dr, Boulder: Listed by Kim Payes
Are you ready to make improvements to your home, but fear what you love today will be oh so shag carpet tomorrow? When investing in your home, upgrades that outlast trends are key to capitalizing on your investment. Mother Nature has the answer - natural finishes.
Siding
Ready to face the music and reface the outside of your home? Consider stone. Available at all price points from faux panels and fabricated "air" stone found at local hardware stores to high-end custom mason work, this look not only stands the test of time, many of these materials easily last a lifetime. It may translate to savings in the long-term.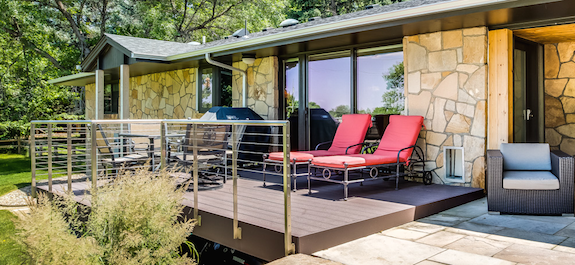 Decks & Patios
Redwood decks have never gone out of fashion and neither do stone patios. Ready to take on the elements, rock patios never require a new coat of paint and stay cooler in the hot summer months when patio demand is at its highest.
Landscape Accents
Yard art can easily make a turn towards tacky and greatly affect curb appeal. Natural elements like rock water fountains never go out of style, add a peaceful ambiance and help keep wild birds hydrated.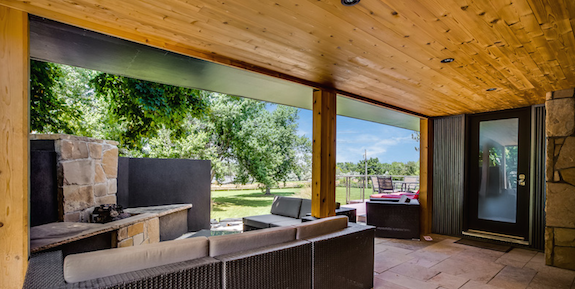 Dividing Spaces
In contemporary open-concept homes the challenge is to divide spaces while keeping it bright and airy. Wood siding with a horizontal grain gives the illusion of larger rooms while delineating specialty areas.

Fireplace
For generations natural materials have been used for fireplaces proving they stand up to regular use. Rock and slate tile are not only attractive, they trap heat working as radiators even after the fire has died down.
Bathrooms
Water friendly stone or glass tile create a custom look Mother Nature will love! Easy to clean, plus stylish, what could be more perfect?
Brandi Mackenzie, Nutrition Coach & Natural Chef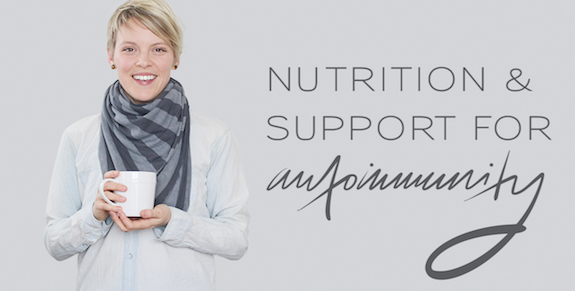 Brandi beat her Crohn's Disease using a holistic approach. She uses this gut healing model to help those suffering with autoimmunity. Brandi is offer friends of RE/MAX Alliance a special of $150 for her 6 week Autoimmune Support Program which includes a 21-Day Elimination Diet, meals plans, chef tips and recipes. This can be done by anyone anywhere with Brandi's support all along the way. Learn more at www.brandimackenzie.com. This offer expires Oct. 21, 2015.
Bin There Dump That - $25 Off Any Size Dumpster

With the price per square foot of homes on the rise, make the most of your space and dump the junk! Local Doug McBride owns Bin There Dump That is is offering $25 off his already very competitive bin pricing. Call 303-485-8882 to get an estimate today. Offer expires Oct. 31, 2015. Not valid with other offers.
Pets of the Month: Pearl & Cloud

Pearl is a female, three year old, Australian Kelpie mix. While her striking eyes are irresistible, it's important Pearl's new family understand she was breed as a working shepherd. Kelpie's are renowned for their excellent agility skills and Pearl would love a chance to show off for you. Go to
www.boulderhumane.org
to find out more about adoption.

Cloud is a male, two year old, Domestic Longhair mix. He's only two years old and gets along well with other cats and dogs. He'd make a great companion for your only cat. His beautiful yellow coat is ready to soak up some love. If you'd like to meet Cloud go to
www.longmonthumane.org
to find out more.
Upcoming Events
Robots Rising Exhibition
- Now - Jan 17, 2016
Robots Rising is an exciting hands-on exhibition in which visitors may drive a rover robot through a disaster scene, see and control a six-foot animatronic robot, move a robotic arm built for NASA, discover how robots see and interact with the world, and much more!
Deborah Butterfield: The Nature of Horses
- Now - Oct 18
Denver Botanic Gardens - 1007 York St., Denver
Brian Vogt, Denver Botanic Gardens CEO, says, "The Butterfield horses will provide a dynamic and organic complement to the Gardens' varying landscapes and spark the imagination of the viewer."
Day Out With Thomas
- Now - Sep 27
Colorado Railroad Museum - 17155 W. 44th Avenue, Golden
Cost: $20 - $25, 8:30am to 5pm
Ride behind a full-size Thomas the Tank Engine and meet Sir Topham Hatt, controller of the railway. Participate in activities for the whole family including arts and crafts, storytelling, video viewing, building with Mega Bloks, petting zoo, live music and magic shows.
Dog Dayz
- Now - Sep 27
Scott Carpenter Pool turns into an aquatic dog park for two weeks in September. The pool closes for human use and we open up the water for dogs to enjoy. The Dog Dayz event has been running strong for nearly a decade and saw close to 2,000 dogs come through the gate in past years. It is a great way to spend a warm afternoon with your best friend -- your dog (or dogs) will be grateful for the chance to cool off and play with others.
Dogs of any size: Monday-Friday noon to 2 p.m. and 5 to 7p.m., Saturdays, Sep 19 and 26 11am-2pm
Small dogs only (under 50 lbs.): Monday-Friday 11am-noon and 4-5 pm, Saturdays, Sep 19 and 26 10-11am
Daily admission: $5/dog
Dog Dayz pass: $40 for up to two dogs and $10 for each additional dog
The 13th Floor Haunted House
- Now - Nov 6
4120 Brighton Blvd., Denver
Hailed by Fangoria Magazine as "the #1 scariest haunted attraction in the U.S.," the 13th Floor haunted house takes guests through a frightening tour of horror. Brave guests will learn just why the 13th floor is so often omitted from building plans - if they make it through to tell the tale.
Downtown Boulder Fall Fest
- Now - Sep 20
Pearl Street Mall, Boulder - Free
This 3-day autumn festival features food, brews and music with the added excitement of a Children's Carnival and more than 30 artisan booths.
Oktoberfest Denver
- Now - Sep 27
Between 20th St and 22nd St on Larimer St, Denver - Free
Denver's Ballpark Neighborhood welcomes back one of the city's longest running festivals and one of the largest of its kind in the nation! Oktoberfest Denver is set to once again commemorate this world-famous and time-honored tradition of German heritage by combining dynamic performance of music and dance, bier-based activities, Long Dog Derby and entertainment for all ages.
Corn Maze
- Now - Nov 1
8500 Deer Creek Canyon Road, Littleton - $8 - $13, 9am - 5pm
The maze can be viewed from two 15-foot tall illuminated bridges. Visitors under the age of ten can explore the mini-maze. Tickets include a hayride and unlimited jumping on a giant pillow. Pony and train rides are available for an additional fee. An array of food vendors sell favorite fall foods such as funnel cakes, hotdogs, freshly squeezed lemonade and kettle corn.
Oktoberfest
- Sep 19 - Oct 4
Samples World Bistro - 370 Main St, Longmont - 11am - Close
Munich is closer than you think! Join us for an authentic Oktoberfest experience in the heart of downtown Longmont. Our lovely rooftop patio will be transformed into an Oktoberfest Fest Tent with authentic decor and entertainment. We will feature rotating Oktoberfest beers and an authentic Bavarian menu.
Colorado Avalanche Home Games
7pm, 1000 Chopper Cir, Denver
Sep 22 vs Anaheim Ducks
Oct 8 vs Minnesota Wild
Oct 10 vs Dallas Stars
Oct 14 vs Boston Bruins (8pm)
October 21 vs Carolina Hurricanes
Ciclovia-Boulder Green Streets
- Sep 27
Select Streets of Boulder - All Day - Free
Select Boulder streets are car-free for the day and open for play. Cycle, ride, roll, and stroll. Enjoy over 50 free activities and hundreds of vendors!
CU Buffalos Home Games
- Folsom Field
Sep 26 vs. Nicholls State
Oct 3 vs Oregon
Oct 17 vs. Arizona
Denver Bronco's Home Game
Sports Authority Field at Mile High, Denver
Oct 4, 2:25pm vs Minnesota Vikings
First Friday Clay Date
- Crackpots Pottery Studio - Longmont
Oct 2, Nov 6 & Dec 4
First Friday Clay Dates for school-age kids (kinder to 8th grade). Each month kids get to play with clay as we learn a different hand-building technique and create a seasonal masterpiece.
Handmade in Colorado Expo
- Oct 3-4 Pearl St. Mall - Sat 11-7pm, Sun 11-6pmThe 7th annual Handmade in Colorado Expo is a juried event showcasing some of Colorado's best fine art and contemporary craft. The event will feature a vast array of independent designers producing original handcrafted goods from a wide array of media. This event has free admission and some great Local live music.
A Tour of the History of the Universe
- Oct 19
Chautauqua Community House - 301 Morning Glory Drive, Boulder
7pm - $10 ($7 Concert Member)
Professor Jeremy Darling will give a brief tour of the history and contents of the universe, emphasizing how we know what we know, how we got here and what's next for our cosmos. Darling is an associate professor in the Department of Astrophysical and Planetary Sciences and a fellow in the Center for Astrophysics and Space Astronomy at the University of Colorado, Boulder.
Boulder Burgundy Wine Festival
- Oct 22-25
Boulder Wine Merchant is proud to announce the Fifth Annual Boulder Burgundy Festival. Get your tickets before they sell out to this very popular event that attracts top Burgundy producers and leading wine professionals from across the country. The four-day celebration of Burgundy wines includes tastings and seminars with winemakers and top U.S. wine directors, as well as wine dinners hosted by Boulder's best restaurants.
Dalai Lama, Compassion in Action
- Oct 20-21
Coors Event Center - 950 Regent Ave, Boulder
His Holiness describes his three primary commitments as promoting human values; promoting, religious harmony with respect for one another's traditions; and acting as a spokesperson in the Tibetan struggle for justice. His Holiness will instruct us in learning skillful methods of putting compassion into action, and ensure that it does not merely remain an ideal but becomes a way to change our world for the better.