Should You Buy a Home in an HOA Neighborhood?
Posted by Boulder Home Source on Monday, March 18, 2019 at 10:54 PM
By Boulder Home Source / March 18, 2019
Comment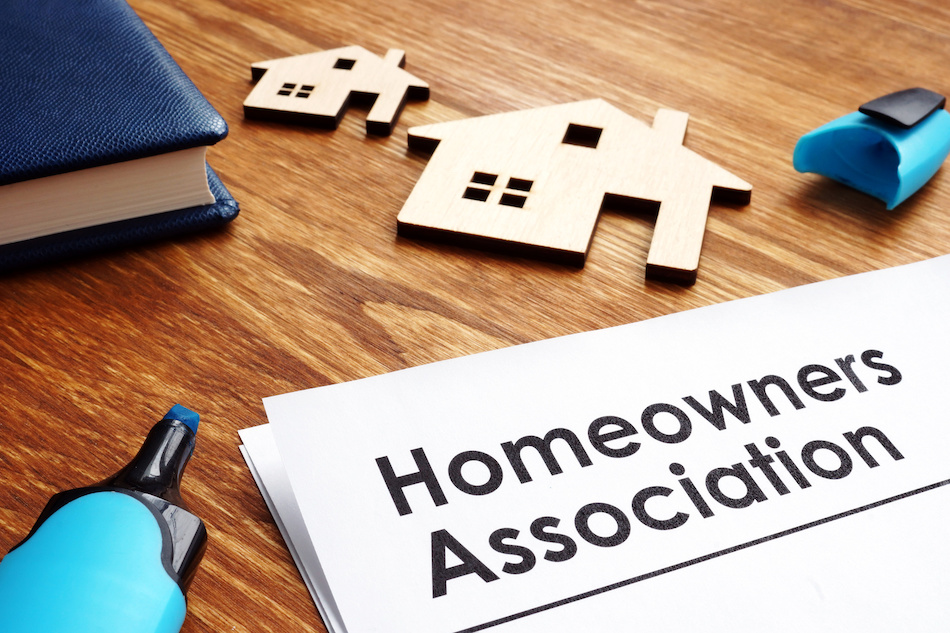 It's a huge choice for most people who choose to purchase their first house in a city such as Louisville, Colorado. You won't be ready for a lot of things you need to take into account simply by having rented within the past. Your own costs on utilities will probably be greater, since things like garbage and water aren't incorporated in the cost of your home loan like they may have been in your month-to-month rent. Furthermore, if your new home has a yard, you will need to consider upkeep costs and time.
For informational purposes only. Always consult with a licensed real estate professional before proceeding with any real estate transaction.
What are Good First Steps for New Prospective Homeowners?
Condominiums or townhomes are a good switching choice for those who are making the leap for the very first time from renting to house ownership. These are choices that will usually price you less than buying a single family house. Neighborhoods ruled by a Home Owner's Association (HOA) generally also are beneficial for the facilities they provide. These communities, such as the Coal Creek Ranch neighborhood, often provide facilities like a swimming pool, exercise room along with a place you can reserve for large gatherings like a club house. Yard upkeep will not be much of a problem in this kind of living scenario also, because most HOAs cover it.
Standard Procedure for HOA Agreements
Make sure you comprehend the limitations before you decide to go this path, however. An HOA agreement should be signed during the property's buy that ties up new home owners to the rules of the HOA community. There's usually an extra monthly cost required by the HOA that's apart from what you pay per month on your home loan. These HOA charges pay for exterior maintenance and anything else the HOA has consented to handle. The number of pets you own, as well as their individual weights, may be limited by the HOA.
Concerns in HOA Neighborhoods
Privacy problems may be a concern in HOA neighborhoods. Your neighbors will be located a great deal closer to you than they would in the event you possessed your own stand-alone house, for instance. Nosy neighbors aren't uncommon in these kinds of living conditions. You may feel the property unequivocally belongs to you, but if you violate any of the HOA policies, some neighbors might be fast to report you. You might find this an irksome problem of residing in an HOA community, if you are a new house owner. HOA communities can occasionally be a combined bag of pluses and minuses consequently.
Advantages of HOA Neighborhoods
If you are concerned about the time and expense that goes into maintaining your exteriors, residing in an HOA neighborhood is definitely a much better choice. It is all extremely person-specific, but if you are the kind who prizes your privacy, you may find it much more advantageous and hassle-free to have a single-family house than buying into an HOA neighborhood.
Homeowner Rights in an HOA Neighborhood
It may seem like belonging to an HOA comes with a lot of rules in exchange for the benefits, but there are also several rules in place that are meant to protect you. For example, an HOA must abide by all the laws of the Fair Housing Act including not discriminating against you for your ethnicity, race, or religion. A homeowners' association is also restricted for fining residents for things that are not outlined in the agreement. For example, if you receive a notice about a fine for failing to maintain the landscaping, said fine must be specifically described in the agreement for it to be valid.
Some states have laws in place that prevent an association from making rules banning clotheslines. While some may think they detract from the uniform look of a community, clotheslines are energy-efficient and protected in many locations. Another protected item is satellite dishes. The FCC has ruled that HOAs cannot force homeowners to remove dishes, antennas, and other reception devices.
HOAs are also prohibited from changing or enacting rules without following the procedures defined in the community's contract. In most cases, rule changes and additions are discussed during meetings so it is essential to attend these gatherings to stay in the loop and voice your opinions to eliminate surprises. Furthermore, while the HOA may be the governing body of your community, they are not law enforcement. If your association is violating your contract or otherwise behaving in an illegal or unethical way, you have the right to seek relief in a court of law.
Learn More About Different HOA Neighborhoods Today
Learn more about real estate and Boulder CO homes for sale. You can learn more about Colorado cities and what they have to offer your in terms of homes for sale. Our team of agents can help you sort through the homes for sale and help you find the home of your dreams.
For informational purposes only. Always consult with a licensed real estate professional before proceeding with any real estate transaction.