Should You DIY? A Homeowner's Guide
Posted by Boulder Home Source on Thursday, December 6, 2018 at 10:55 PM
By Boulder Home Source / December 6, 2018
Comment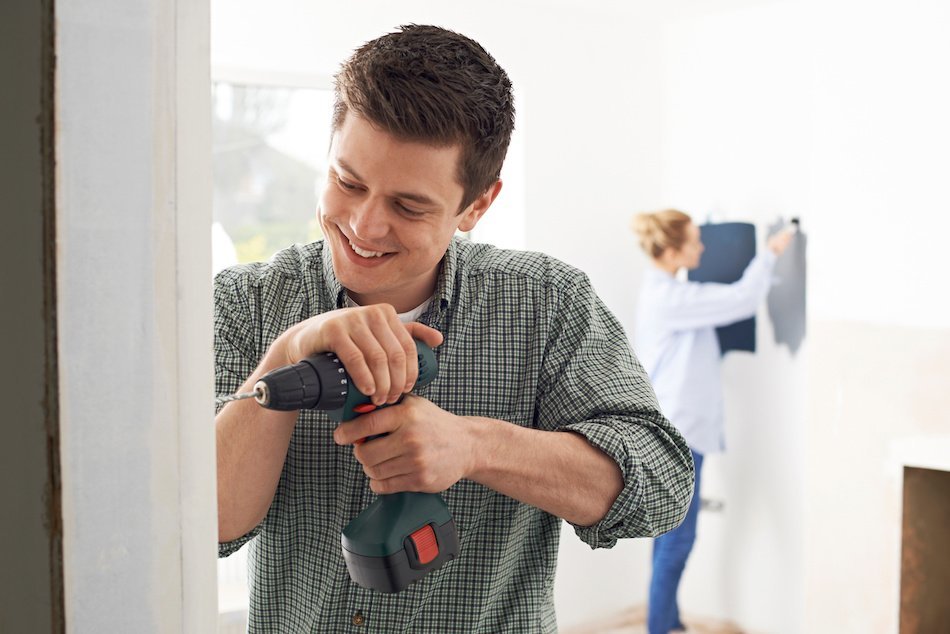 The choice to DIY can be a tough one for homeowners. Many homeowners like to save money by making home improvements themselves, others like the satisfaction that they get from working on their own home. Still, not all projects are right for homeowners. Knowing which home improvement projects are good for homeowners and which are best done by contractors is important.
When to DIY
For the standard homeowner, the best DIY projects are those that do not alter the structure of the home, and cannot make the house a danger to the occupants if done incorrectly. Interior painting is a good example of an appropriate DIY project, because a bad paint job can be redone. To finish the job, the homeowner needs the right tools, enough time and a can-do attitude.
Other good DIY projects include:
Wall shelf installation.
Blinds and curtain rod installation.
New landscaping.
Installation of a pathway in a garden or on the lawn.
Repair of loose bricks in a garden bed.
Installation of new hardware on cabinets and doors.
These projects beautify the house, improving curb appeal for potential buyers, and even when done incorrectly will not usually cause major damage to the home.
How to DIY
Even with a simple DIY project, homeowners must follow a plan to complete their work. Doing the research and having the right tools on hand can help the project go smoothly.
Make a Plan
The first step in any DIY project is to research the process and make a plan. There are hundreds of tutorials and videos online that can help homeowners learn how to complete a home improvement project. Homeowners are encouraged to look for tutorials from well-known sources. How to articles that provide detailed, specific instructions are best.
Gather the Tools
DIY projects can involve many tools. Homeowners must gather the proper tools at the beginning of each project. Tools can be quite expensive, depending on what's needed. Sometimes the cost of tools alone can make completing a DIY project more expensive than hiring a contractor, so Louisville homeowners who prioritize money savings must research the cost of tools before making a final decision.
Give Yourself Time
The average DIY project will take far more time than a project completed by a contractor. Contractors have tools, employees and skills that make it much easier for them to complete home improvement projects. DIYers must give themselves additional time to complete their projects. Those who have a tight timeline for project completion should consider working with a contractor to stay on schedule.
When Not to DIY
Some home improvement projects are just too important or dangerous for homeowners to try on their own. Working with a professional contractor can help ensure that these projects are completed safely and within budget. Some examples include:
Foundation repair.
Electrical work.
Home addition.
Plumbing.
Demolition.
Roof repair or installation.
Homeowners who do this work on their own could cause structural damage to their home. Some of these projects can even be dangerous to complete (like demolition and roof work). Hiring a licensed and experienced contractor can help ensure that these projects are done properly and safely.
How to Search for and Screen a Contractor
Finding a qualified contractor can be a challenge. Many homeowners start by getting referrals from friends and family, or byT contacting material suppliers and contractor associations in the area.
Once a homeowner has a list of 5 to 7 contractors, then it's time to start contacting candidates. It's important to meet with candidates in person and come to meetings with questions to ask. Asking contractors the same questions at each meeting makes it easier to compare one contractor to another. Questions should include:
How much will this cost?
When can you start work?
How long will this take?
What methods will you use to get the job done?
Are you licensed or certified to do this work?
Once homeowners have gotten quotes from contractors, then it's time to pick. The lowest bid is not always the best. Some contractors will underbid other contractors by using poor quality materials or inexperienced labor. The best contractor for the job is one who will do the work for a fair price and who has a reputation for excellence.
Contact an Experienced Contractor
Homeowners who are undecided about whether or not a home improvement project is appropriate for DIY can find out by contacting a licensed contractor. A good contractor can answer homeowner questions about how something can be done, what tools are needed and how long it will take. This can help homeowners gauge whether or not they should hire a contractor or if they can do the project on their own.