How to Show Your House While Living In It: The Insider's Guide
Posted by Greg Smith on Thursday, May 11, 2023 at 7:45 AM
By Greg Smith / May 11, 2023
Comment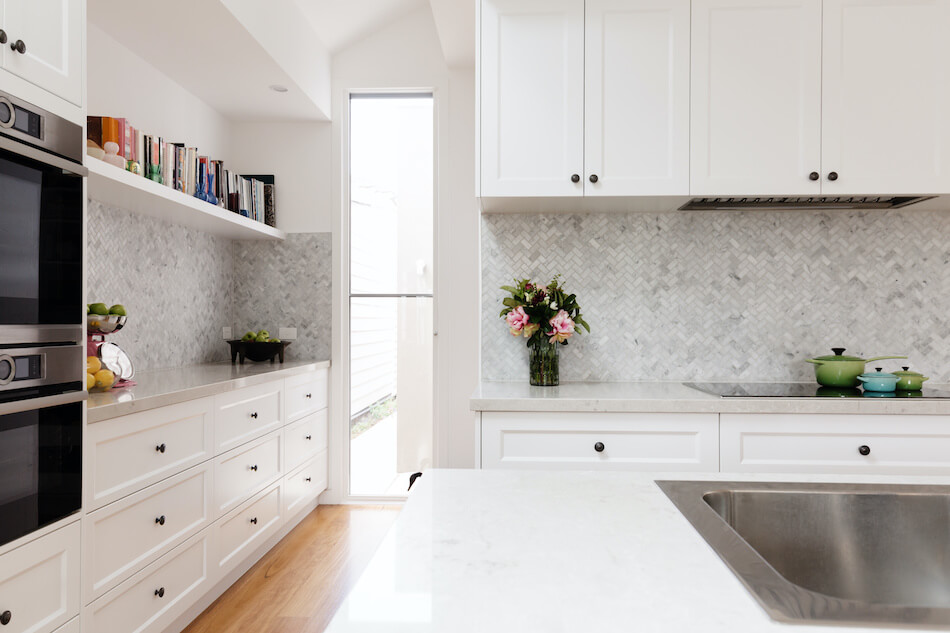 Selling a house is a significant milestone in anyone's life, but the process can often feel overwhelming, especially if you're still living in it. Balancing the need to maintain a functional living space while making it appealing to potential buyers requires careful planning. Fortunately, with the right strategies, you can master home selling stress and successfully showcase the best of your home without feeling like you're constantly living in a showroom.
Sell Your Home With
Boulder Home Source.
Maximize the value of your home with Greg Smith. Schedule your consultation today and experience a hassle-free home selling process with the most dedicated real estate agents in Boulder!
Don't Neglect Curb Appeal
When it comes to showing your home while living in it, it's important not to underestimate the significance of curb appeal. The exterior of your house is the first thing potential buyers see, and it sets the tone for their overall impression. Neglecting the outside or making common landscaping mistakes can detract from the overall curb appeal while selling your home, regardless of how well-maintained the interior is. So, while you focus on creating an inviting atmosphere indoors, remember to spend some time and effort to keep the exterior looking its best as well.
Start by keeping the driveway clear of vehicles and other clutter. Consider investing in a new mailbox or updating the house numbers for a fresh and modern touch. Additionally, always remember to store any outdoor toys, tools, or equipment in a designated area to maintain a clean and organized space. A well-cared-for exterior makes your home more desirable and sets the stage for a successful showing.
Declutter & Depersonalize
You'll want to put away personal items, so buyers can focus on your home's features and not your stuff! When it comes to decluttering and depersonalizing your home, less is more. Remove any excess furniture or accessories that are crowding the room. This will help make the space feel larger and give a clean look to prospective buyers.
Make sure all items belong in the room they are in and nothing lies on the floor, as this gives off an unkempt vibe. You don't want buyers tripping over toys, magazines, laundry hampers, or shoes. The garage is a great place for storing boxes and items that you don't need during showings.
Stage Your Home to Show Its Best Features
Staging is key to making a great impression on buyers and quickly selling your house. This means creating a clean atmosphere that feels inviting and warm and allows viewers to focus on the features of your home that you want to emphasize. When staging a home for sale, think about what will draw potential buyers in and make them want to stay. After you've decluttered personal items and excessive furniture, add some colorful accent pieces like pillows or rugs to give it personality.
When staging, it's also important to consider how to light the rooms in your home. Use lamps, overhead fixtures, and natural light to create an inviting atmosphere. Open curtains during showings and turn on all the lights so that the room looks bright and airy. You should also consider repainting walls in neutral colors like beige or white so they don't distract from the overall look of the home.
Finally, adding some personal touches like fresh-cut flowers in vases can help buyers envision themselves living there. Pay special attention to any details you think will grab people's attention; these are often what sets one home apart from another! With proper preparation, you can show your home for a better sale price.
Secure Valuables & Pets
When preparing your home for showings, it's essential to take steps to secure both your valuables and your pets. This not only protects your belongings but also provides a stress-free environment for potential buyers. Additionally, it's a good idea to inform your real estate agent or showing coordinator about any valuable items or specific security concerns you may have. They can advise you on additional precautions or make arrangements to have an agent present during showings to monitor the property.
For pets, it's best to remove them from the home whenever possible. Take them for a walk, choose a reliable pet sitter, or ask a friend or family member to watch them. You may also consider stowing away any pet bowls or supplies out of sight. This helps keep the home personalized for buyers who may not be pet lovers.
Keep Up a Regular Cleaning Schedule
Maintaining a regular cleaning schedule is a game-changer for sellers living in their homes while showing it. A regular cleaning schedule not only simplifies the process but also ensures your home is always in top-notch condition for potential buyers. A clean and tidy home leaves a lasting impression on potential buyers. Regular cleaning helps to eliminate dust, dirt, and grime that can accumulate over time. By staying on top of cleaning tasks, you ensure that your home consistently looks its best during showings.
To successfully implement a cleaning schedule, assign specific cleaning tasks to different days of the week. For example, you can designate Mondays for dusting, Tuesdays for vacuuming, Wednesdays for bathroom cleaning, and so on. This ensures all areas of your home receive regular attention. Lastly, focus on keeping the most frequently used areas, such as the kitchen, living room, and bathrooms, in pristine condition. These are the spaces that potential buyers are likely to pay the most attention to during showings.
Have a Plan For a Quick Exit
When selling your home while still living in it, being flexible for showings is important. Accommodating potential buyers and their schedules can significantly increase the number of showings and the likelihood of finding the right buyer.
Develop a plan for leaving the home during showings. Arrange for a preferred location where you can spend the duration of the showing, such as a nearby park, coffee shop, or a friend's house. This ensures that you're not in the way and provides potential buyers with the privacy they need, which can help your home sell faster.
By being flexible and having a plan for leaving the home during showings, you can create a positive environment for potential buyers and increase the chances of a successful sale. Remember that each showing is an opportunity to showcase your home's unique features, so make the most of it by allowing buyers to experience the property in their own time and space.
You Can Show Your Home While Living In It
Showing your house while living in it doesn't have to be a daunting task. By implementing the tips and strategies outlined in this guide, you can strike a balance between maintaining a comfortable living space and creating an appealing environment for potential buyers. Remember to declutter, depersonalize, and enhance the overall presentation of your home. With careful planning, organization, and a positive mindset, you can sell your home in no time, even while living in it.
Sell Your Home
With
Confidence.
Boulder Home Source with RE/MAX Alliance
Can Help You Sell Your Home!
Maximize the value of your home with Greg Smith. Schedule your consultation today and experience a hassle-free home selling process with the most dedicated real estate agents in Boulder!
Sell Your Home With Greg Smith Today