Significance of Absorption Rate & Boulder County Stats
Posted by Boulder Home Source on Thursday, December 6, 2012 at 5:04 PM
By Boulder Home Source / December 6, 2012
Comment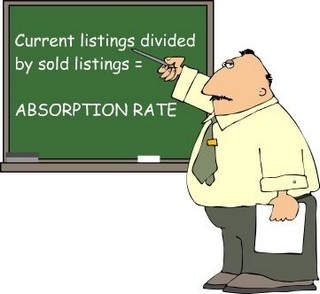 If you are in the real estate industry you already know how significant the absorption rate is to buyers, sellers, and agents.  However if you are not familiar with this term, it is really worth understanding if you have any interest in buying or selling a home.
The absorption rate is a simple calculation between the total number of available homes for sale and the average number of sales per month. This figure shows how fast homes are selling in a specific market during a certain period of time.  The significance of these findings indicate how long it will take to exhaust the current inventory of homes for sale in a target market.
Typically, a high absorption rate means that homeowners will sell their properties in less time.  This factor is important to buyers because it means for sale homes will not sit on the market as long.  The bottom line is, if you are interested in buying a home in a community that is experiencing a high absorption rate, you do not want to dilly-dally regarding any serious potential investments, because chances are they will not be there when you take a second look.