Smart Home Technology - The Future of Home Construction and Real Estate
Posted by Boulder Home Source on Saturday, January 19, 2019 at 12:03 AM
By Boulder Home Source / January 19, 2019
1 Comment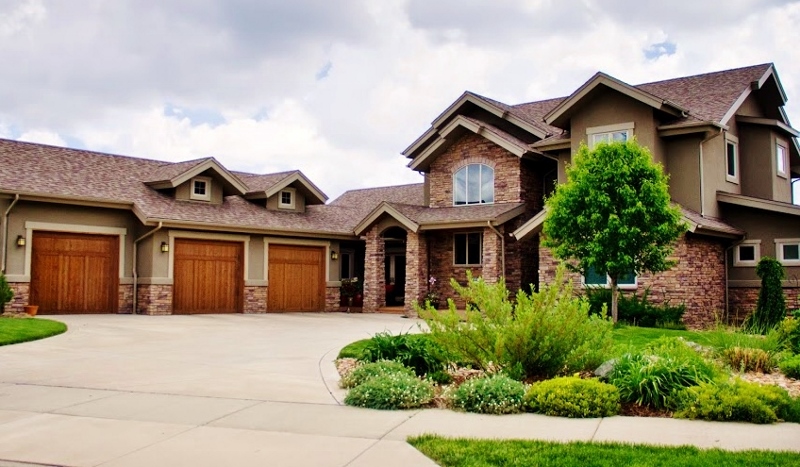 Smart homes and their innovations include some of the coolest trends to come out of the home construction, interior design and technology industries today. Smart homes today are offering everything from driveway and mailbox sensors to waterless washing machines. The homes of the future are here. What once was only seen on episodes of The Jetsons has now become a reality. The whole idea surrounding a smart home is to make life easier and more efficient for the owner and with modern technology the sky is the limit. Popular companies like Xfinity are hopping on the band wagon and are ready to offer you smart home features. We have gathered some of our favorite options available in smart homes today.
Harnessing the Power of Smart Technology
Ever wonder what it would look like if you harnessed the power of innovation and combined that with the power of renewable resources? Well it would look like this: your home would conserve water indoors and collect rain water outdoors, it would be solar powered and offer alternative heating solutions. It would conveniently compost and recycle your waste, and offer year round greenhouse capabilities. Check out what options are available for your smart home at Savant.
Having a late night at the office? Well, if you had a smart home you'd be able to turn on the lights, turn up the heat, and even feed the dog. Worried dinner might be late? No need to stress, just preheat the oven from an app on your phone. With perks like this, smart homes seem like a trend that will catch on fast.
The latest smart homes are offering not only convenience, but piece of mind as well. You can be alerted when any door or window is opened in your home, whether you are in bed or at the office. Think you forgot to lock the door as you rushed the kids to school? Just double check your app and breathe easy.
A Few Popular Smart Tech Home Improvements
With each new advancement, the tech world just keeps getting cooler – and homes are finally getting in on the action. You might be surprised to find that there are so many different types of smart tech home improvements on the market today. Here are just a few of the most popular smart tech home improvement devices.
Security
Smart security systems can continually monitor the interior and exterior of your home using motion-activated cameras. The systems can send alerts to your phone or email and let you know when anyone arrives at your home. You can view the video from afar and take immediate action using the audible alarm or video sharing options. The security systems can even alert the authorities, as needed, to keep your home safe and secure.
Lighting
With smart lighting systems, it is possible to set up your home just the way you like it every hour of the day and night. You can put the lights on timers and control their activation by phone while you are home or away. You can also trigger the lights to change hues with the click of a button on your smartphone.
Home Entertainment
Smart home entertainment systems allow you to access podcasts, music, sports broadcasts and other media using the voice-activated controls. You can set up the speakers in every room of your home to stay entertained while you clean, relax and have fun. The systems can even remember your settings for quick and easy access to your favorite programming at a moment's notice.
With these smart systems installed, you can maximize your enjoyment of your home in nearly every way possible.
Upgrade Your Life With Smart Technology
Smart homes can make your life at home a breeze. Turn the shower on from bed, and even heat the bathroom floor with the click of a button. Go ahead and get the coffee brewing as you get dressed so you won't have to wait when you get downstairs. Why not relax in a media room that is controlled from one device, easily allowing you to enjoy the flick of your choice while listening through the latest developments in surround sound.
If a life of convenience sounds appealing to you, a smart home may be in your near future.