Where Are the Best Sushi Restaurants in Boulder, CO?
Posted by Boulder Home Source on Wednesday, May 13, 2020 at 3:50 PM
By Boulder Home Source / May 13, 2020
Comment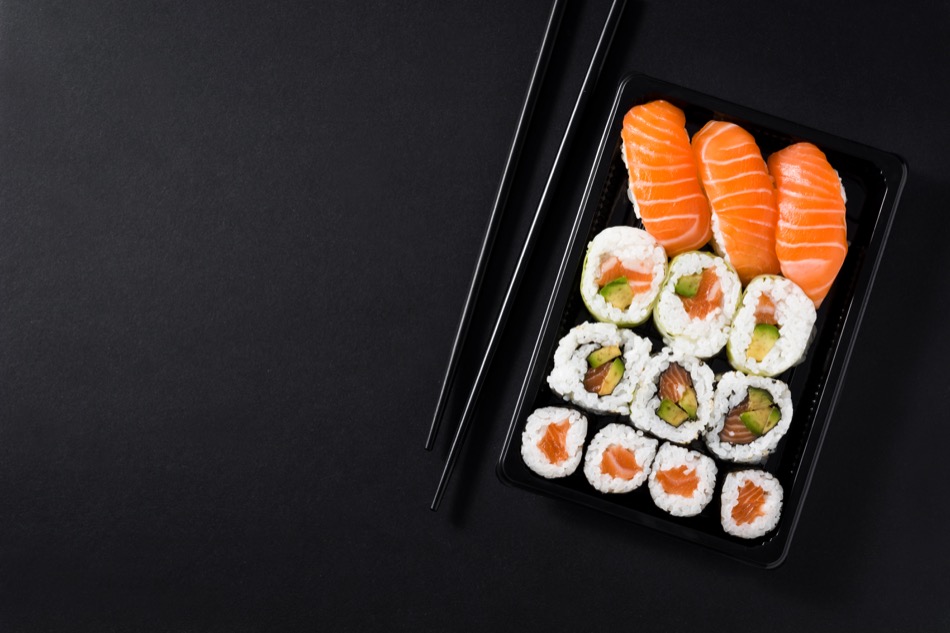 Boulder may be a former frontier town with a historic Western atmosphere, but it is a city that has plenty of Asian fusion restaurants for those who are looking for cultural diversity. Both residents and visitors in the city will be delighted to know that there are many sushi restaurants in Boulder, which means they can select their favorite roll for lunch or enjoy a unique concoction for dinner.
These are the best sushi restaurants in Boulder, Colorado:
Japango
Address: Pearl Street Mall, 1136 Pearl St, Boulder, CO 80302
Japango is a local Boulder restaurant that specializes in sushi and sake. The restaurant strives to provide its patrons with an authentic sushi experience and is known for providing unique tips and tricks for making the sushi meal more enjoyable. For example, Japango recommends that its diners start with lighter rolls then move progressively toward more flavorful fish, so as not to overpower the taste buds too early. Those who are interested in their sushi can enjoy the dine-in experience as well as carryout and curbside orders.
Kasa
Address: Pearl Street Mall, 1468 Pearl St, Boulder, CO 80302
Kasa is a fine dining restaurant located in the heart of downtown Boulder, and it transforms the sushi meal into a luxurious experience. Inside the restaurant, diners will discover an interesting art installation. The artwork is a series of upside down umbrellas that covers the entirety of the ceiling, and it is the inspiration for the restaurant's name. It offers both a lunch and dinner menu, making this a favorite place for Boulder professionals and couples who want to dine in an atmospheric setting.
Sushi Bistro TASUKI
Address: Sushi Bistro TASUKI, 1575 Folsom St #201, Boulder, CO 80302
Those who are searching for that local hidden treasure that offers a truly authentic experience will be delighted to discover Sushi Bistro TASUKI. This restaurant is known throughout Boulder as the hole-in-the-wall that specializes in crafting delicious and flavorful sushi rolls. People who know the difference between imitation sushi rolls and an authentic Japanese roll will be pleased with the menu options. This restaurant is open for dinner Tuesday through Saturday and offers dozens of sushi rolls as well as a variety of entrées.
Sushi Zanmai
Address: Sushi Zanmai, 1221 Spruce St, Boulder, CO 80302
Sushi Zanmai is a well-known Boulder sushi restaurant that is open for lunch and dinner. It is a lively restaurant that is popular among the young people in Boulder particularly because of its late night happy hour that takes place during the weekly karaoke event. On Saturday nights, the restaurant opens up late so its patrons can sing karaoke from 10:00 p.m. to 12:00 a.m. In addition to boasting an extensive menu of sushi rolls, this restaurant also offers delicious poke bowls, rice bowls and combination meals.
Hapa Sushi Grill and Sake Bar
Address: Pearl Street Mall, 1117 Pearl St, Boulder, CO 80302
Situated on the Pearl Street Mall, Hapa Sushi Grill and Sake Bar is a favorite among locals and visitors alike. It is within walking distance of some of the best attractions and amenities in the city, which makes it an ideal place to grab lunch or dinner. Those who are craving sushi yet also want to enjoy the beauty of Boulder will love dining on the outdoor patio. This sushi restaurant offers both a lunch and dinner menu as well as specialty menus for kids and those who require gluten-free meal options.
After a day of exploring in Boulder, there is nothing better than enjoying a fresh and delicious meal in one of the city's best sushi restaurants.