The 4 Main Types of Real Estate Investment
Posted by Boulder Home Source on Wednesday, December 12, 2018 at 2:47 PM
By Boulder Home Source / December 12, 2018
Comment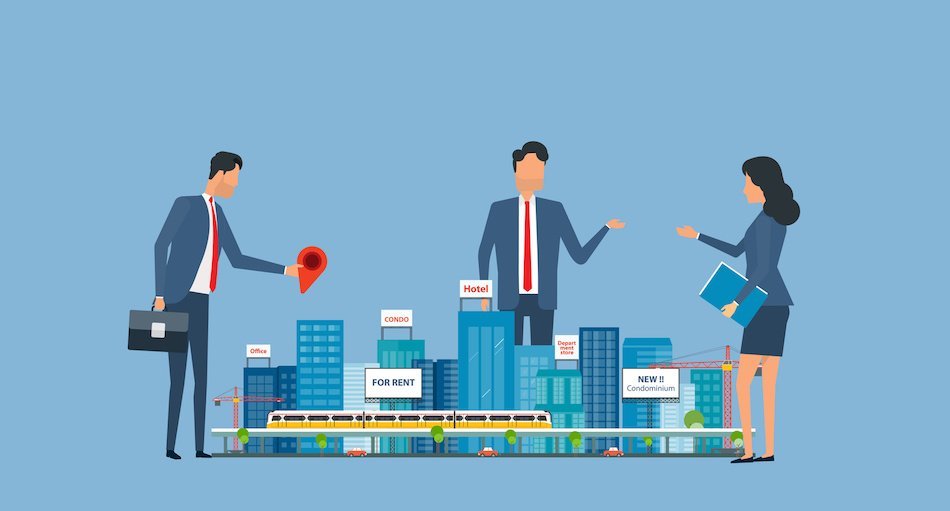 Investing in real estate is one of the most effective ways for an individual to diversify their portfolio. Illiquid assets in the form of rental properties or trusts can be exactly what a person needs to build assets and decrease risks. However, people may assume they don't have the time or the money to really devote to real estate and instead choose to concentrate on stocks or mutual funds. The good news is that there may be more options than an average investor realizes. To really get started, they have to learn more about the types of properties available to them, in Broomfield or elsewhere—before making a final decision.
Types of Real Estate Investments
Real estate is defined by how the land and buildings are used at the time of purchase. Investors should learn a few basic definitions before moving forward:
Co-ops are developments or buildings that are technically owned by a corporation. Instead of unitholders buying property, the buy a share in the corporation equivalent to the price of the unit.
Commercial refers to any property that is being used for business. Investors may buy anything from a single storefront or office to a 100-unit apartment building.
Residential real estate refers to townhomes, single-family homes, duplexes, or condos.
Vacant land is raw land that has previously never been built upon or otherwise remains untouched.
Flipping Homes for Profit
A flip is a type of investment that can be used for either residential or commercial real estate. The idea is to purchase a piece of property that has seen better days, fix it up, and then sell it for a profit. The gains of flipping a home or a piece of commercial real estate can be substantial, especially considering the demand for move-in ready properties have only continued to increase throughout the years. But investors who want to break into flipping typically need to have some experience in the market if they hope to become successful. Not only can competition be fierce in the more popular areas of the US, but there are far fewer financial breaks for a home flipper when it comes to taxes and fees.
Managing Rental Homes
A rental investment can also refer to residential or commercial property, with investors buying a property in order to let others use it in exchange for a fee. Investors can then choose how long they want to loan out each property. However, investors may want to do some research about the rental rules in their area before deciding to offer short-term rentals (e.g., anything under 30 days.) With the popularity of sites like Airbnb, different cities are imposing different (harsher) rules on short-term rentals. The best way for investors to make a profit from any rental is to look for an area that is likely to become popular in the near future rather than buying at the height of the market in another.
Before you run out and start looking at properties to buy here are some suggestions to consider.
When investing in real estate, there are a few questions investors should ask themselves. Are they planning on actively managing the property or using a professional property management company? Property management companies take a percentage of the rental fee as payment for their services. Their fee varies depending on what type of services they offer; typically a management company will find and qualify renters, maintain the property, process payments and resolve legal issues with tenants. When considering using a management company or not be sure to consider how close you live to property, what services the management company offer, and the reputation of the company. Professional property managers can be lifesavers especially if you work another job full time or live out of town. Still, if investors have the grittiness and skills to do it yourself, it may increase profits, though owners will have a big job to maintain.
Investors will also need to consider what kind of neighborhood you want your rental property to be in. Research similar properties in potential areas and find out how much they rent for. A popular choice among investors is to buy houses near college campuses. If the property is close to a college campus there's no shortage of interested renters but you may have to deal with other issues such as students leaving for the summer and the occasional party. College towns such as Boise, Idaho are a great place to look for rental property. It's wise to invest in highly populated areas, instead of rural areas because highly populated areas tend to fetch higher rent prices and more people looking to rent a home. Property in the city may cost more, but it will be a better investment long-term.
Consider your financials. Just because you can afford a nicer rental property doesn't assure that it will be a better investment. Typically, renters are quite price conscious and willing to live in a lower quality home if it's within their budget. Just because you would rather have top-of-the-line appliances and building materials doesn't mean your potential renters would. It's something you should consider but not base your entire decision on. Remember that somebody else will be living in the home and not yourself.
You will need to find out how much property taxes and insurance for the property will be--you want to be do all your homework. Taxes are not standard across the board and if you find a property you're interested in, consult the local town's assessment office who will be able to give you an accurate tax estimate. Deduct tax and insurance expenses from your returns to get a better estimate of how much you'll be making from your rental.
Investing in Real Estate Investment Trusts
For investors who may not have the time to manage a construction crew during a home flip or the (often daily) demands of a rental property, they may be able to choose a trust instead. With an investment trust (often called a REIT), investors give a certain amount of their money to an individual or group of investors to put their money into different properties. This is an excellent opportunity for someone who doesn't have very much money to get started. Investors will usually spread out their risks across multiple properties, and they are not expected to take part in the daily management of the property. After pooling all of the investment funds together, head investors will distribute profits back to investors based on their gains.
Purchasing Raw Land
Investors may choose to purchase raw land without the intent of developing anything upon it. In this type of investment, an individual will purchase a piece of neglected land and then wait for an interested party to make an offer. Investors will need to learn more about each potential piece of property before choosing one. For example, they may need to research the topography of the land to see if it's conducive to building or thoroughly check out any zoning laws that make the land unusable. This investment is recommended for someone who has the patience to wait for the right buyer to come along.
There are plenty of ways for an investor to make money in real estate—even if they don't have much time or money to spare. An investor can easily get started with a trust before realizing branching out to more labor-intensive types of real estate such as rentals or flips. For those who are testing their limits, investing in a REIT or a piece of raw land can be a great way to find out if they have a taste and a talent for Denver real estate investment.