THE GOLD HILL INN
Posted by Boulder Home Source on Tuesday, August 13, 2013 at 3:18 PM
By Boulder Home Source / August 13, 2013
Comment
We recently enjoyed a delightful evening dining with friends at the Gold Hill Inn in the tiny historic mountain town of Gold Hill, just up Sunshine Canyon from Boulder. Part of the charm of going to the Gold Hill Inn is the adventurous and picturesque twenty minute drive from Boulder, alive with natural beauty, amazing mountain and city views, and wildlife (we saw a bear on the drive up!). When you finally drop into the funky old-fashioned mining town of Gold Hill you feel like you are entering a fascinating by-gone era.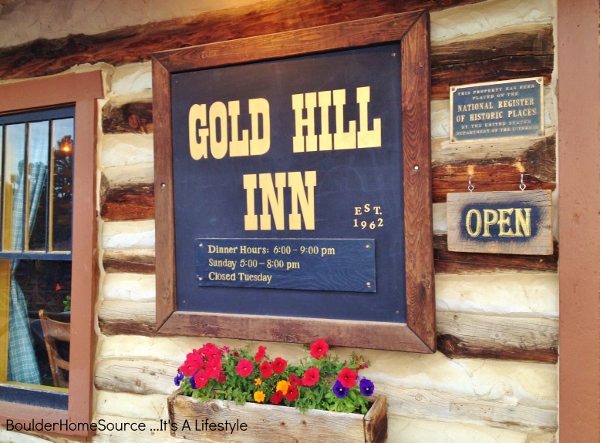 Originally settled in the late 1800's and early 1900's by miners, Gold Hill, with a population of about 230 today, has maintained it's small town flavor. Residents here appreciate the tight-knit community, the crisp mountain air, and the laid-back music and entertainment that can often be found at local venues.
Much of The Gold Hill Inn's character and charm come from the warmth of dining in a classic log building surrounded by rustic wood - handsomely worn hardwood floors, exposed wood beam vaulted ceilings, and a classic wooden bar. The great stone fireplaces and large potbellied stove warn off the chill on cool evenings creating a glowing and cozy atmosphere. Outside, pretty flowers adorn the deck and a large grassy outdoor area is a nice area to hang out.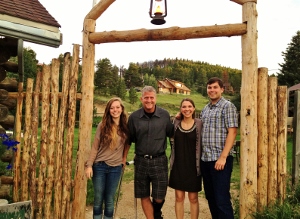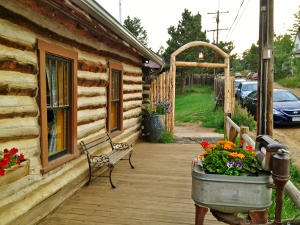 Offering a choice of either a three-course or a 6-course "prix fixe" menu that typically features a variety of meat and fish options including locally caught trout, soup, salad, dessert, and a fruit and cheese finale, the restaurant satisfies most appetites. We probably shouldn't admit (sorry Paleo diet) that one of our favorite menu items was the delicious, hot-out-of-the-oven bread with homemade jam. YUM. And, they can accommodate most dietary restrictions such as gluten-free (they even served our daughter a tasty gluten-free bread, yes!), vegetarian, etc. It wasn't difficult to leave with full and happy bellies.
Another treat featured at the Gold Hill Inn is it's eclectic live music offerings. Local and world-class bluegrass, rock, Cajun, Irish, folk and, well pretty much any genre of musicians often perform intimate concerts in the front bar room or outside. Upcoming artists playing at the Gold Hill Inn this summer and fall include Gipsy Moon, Colcannon, Andrew Druhon, and Trout Steak Revival, to name just a few. Monday nights are open mic nights, a great opportunity for aspiring musicians.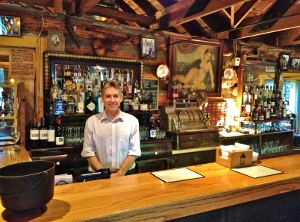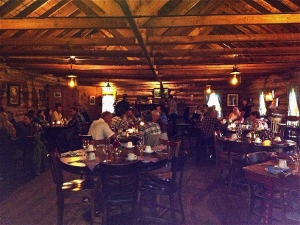 On a fun side note - for those looking for an eclectic experience in Gold Hill, the historic Bluebird Inn next door offers "Murder Mysteries", an intimate and unusual theater and dining experience in conjunction with the Gold Hill Inn. We've never been to one, but we've heard they are "spooktacular". Hopefully, we will live to tell everyone when we do attend a Murder Mystery evening.
The Gold Hill Inn is high on our list of places to explore and enjoy around Boulder, and is a great pick next time you're seeking a unique and charming mountain adventure with friends or out-of-town guests. Bon Appetite!
The Historic Gold Hill Inn - Boulder, Colorado
 
BoulderHomeSource ...It's A Lifestyle