The Old Louisville Inn: Living History
Posted by Boulder Home Source on Tuesday, January 24, 2012 at 12:02 PM
By Boulder Home Source / January 24, 2012
Comment
The Old Louisville Inn is one of the oldest buildings still standing in historic Old Town Louisville. This beautiful building has been the home of several different restaurant establishments over its 106 year life span. The building was originally built by E.J. Difrancia, who was the Louisville agent for Tivoli Beer in Denver. The Old Louisville Inn has a picturesque antique back bar that dates back to the 1880s in Louisville, Colorado. This bar is the second oldest in Colorado and features a copper spit trough and a 22 caliber bullet hole.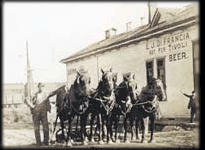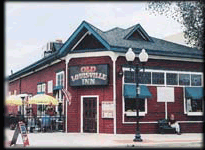 In the early days, the saloon was also known as the Colorado Cafe and the Primrose and was an operating ice house. The original hand-crank elevator was and still is in use today. In its prime, this saloon was the heart of the "red-light district" as a working brothel. For many years, Louisville was the only "wet town" in Boulder County and thus developed a notorious reputation for drinking, gambling, other illegal activities. This building is even rumored to eternal home to a mischievous ghost named Samantha. Samantha, who was known as a local "working girl," was stabbed to death by one of her customers in a tunnel underneath the building.
With all this rich history it is great hear that current own, Garrett McCarthy, will be awarded a $10,000 "signing bonus" and $75,000 in flexible grants to preserve his building as historic. In addition to thousand and thousand of dollars, Garrett has put in hundreds of hours of labor, blood sweat and tears into this building. At a recent city council meeting, Garrett presented his case stating "the building breaks down nearly on a daily basis," and that he can no longer care for it on his own. He asked graciously for help from the city so that generations to follow will be able to enjoy part of the city's rich history. The incentive program was passed on a 5-1 vote. Coming in the near future the Old Louisville Inn will receive $10,000 for landmarking the building and up to $100,000 for building improvements, either at the structural, interior or exterior levels. The building will receive brand new bathroom facilities as well as improvement to foundation.