The Secrets To Lowering Your Homeowner Insurance Premiums
Posted by Boulder Home Source on Tuesday, April 9, 2019 at 10:13 PM
By Boulder Home Source / April 9, 2019
Comment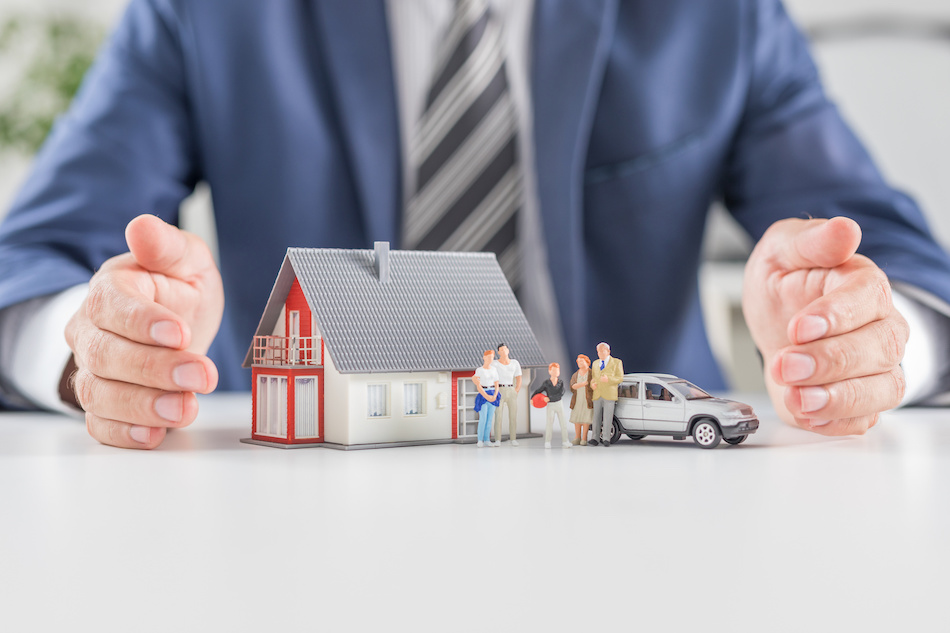 Your Denver area homeowner insurance policy can be substantially decreased, if you're searching to reduce monthly expenses. Searching is the initial thing you need to do. Although this can be time-exhaustive, it'll cost you nothing at all, whereas your insurance policy definitely will. In the event you just take just a little time to do some analysis, it may likewise save you a great amount of cash. You could do inquiries from your pals, lookup the phone book or get in touch with the insurance providers directly. When every provider quotes you a price, keep tabs on it. Depending on the quoted price of an additional, you may be able to negotiate a reduced quote with one.
Increase Your Insurance Deductible
One easy way to decrease your homeowner insurance policy's monthly expenses is to increase your deductible. Just before what the insurance company is required to give on the rest, a deductible is the total of cash you have to pay on any loss you have. The smaller your month-to-month insurance payment generally is, the higher your deductible will be. Should you really wind up having to make use of your policy, you need to be sure that you are ready to make up for the additional cost.
Bundle Your Insurance Policies
Next, the same insurance company can and should be utilized for your house and auto policies. For opting to buy the two policies from them, some companies that market both homeowners and automobile insurance will provide you with a bit of a reduction.
Improve Home Security
By improving your house security, you can frequently save cash. If you buy an advanced security system and deadbolt locks for the house, numerous companies cut monthly charges by as much as 20 percent. Whether the cost of putting in the security system will bypass the reduction your insurance company provides, however, is one thing to reflect on prior to going this way.
Maintain a Good Credit Score
Pristine condition is the way you ought to keep your credit score. Homeowner insurance expenses will often be lowered by good credit histories. This can work in your favor if you have been a sensible spender for several years.
Benefit From Loyalty Rewards Programs
Sometimes you'll be able to obtain a discount just by sticking with the same insurer in a specific period of time. Rewarding their customers for loyalty is how providers see this. You do not even need to accomplish something to enjoy the advantages in this instance. No matter how you look at it, that's undoubtedly a value you cannot surpass.
How to Choose the Best Home Insurance Provider
Insurance companies talk big game concerning how great their home insurance coverage is and profess their rates to be the best deals around. However, it's important to consider a few things besides price and popularity when choosing the best home insurance provider. The biggest step towards finding the right company is to decide whether to work with an independent home insurance agent or a specific company. While both offer similar policies, there can be a dramatic difference in homeowners options concerning cost and coverage depending on the choice they make.
Independent agents work for themselves rather than a specific company. This means that they work with several carriers and can get insurance shoppers quotes from a variety of companies, so they can find the best deals on comprehensive policies. Their separation from a specific company gives them more leeway concerning pricing and other options.
Company insurance agents work for the company that they sell, they are paid by that company and the types of policies they can offer homeowners are limited to those offered by such said insurance provider. The prices they charge are set by the company and generally aren't flexible, but these providers often offer a greater degree of stability. Choose a provider that makes a good case, offers a good price and helps you navigate through the complex details of home insurance.
View our site at BoulderHomeSource, it contains articles and information about real estate in Boulder CO, Lyons CO real estate and others. Through these sites, you can learn more about Colorado cities, the real estate market, and even find home improvement tips.