The Williams Brothers - A Mid-Century Modern Boulder Classic
Posted by Boulder Home Source on Wednesday, June 17, 2015 at 5:17 AM
By Boulder Home Source / June 17, 2015
2 Comments
Open House: Saturday June 20, 2015 11am-1pm
7164 Rustic Trail, Boulder, CO 80301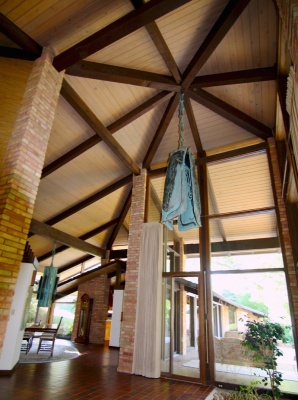 Over 50 years ago two bothers, George and Eugene Williams, traded a ranch in Steamboat Springs for an empty tract of land on Gunbarrel Hill. For 10 years the brothers had made a living developing affordable homes for families in Boulder and planned to retire and enjoy a quite life in the county. On the land the brothers built two homes for themselves. One, a house on 75th and Jay and the other a mid-century modern mansion just south of Lookout Road. The current homeowners of 7164 Rustic Trail believe their home was originally built by George Williams for his family. The history of this home, having been built in 1962, supports this claim.
Shortly after completing their own homes in Boulder, CO the city manager approached the Williams brothers with a proposal. He wanted to develop Gunbarrel in order to add more affordable housing to the Boulder area and move Boulder Country Club from the space it shared with the City of Boulder's over-used golf course on Arapahoe Road. It took the formation of a new water and sanitation company, but by the 1970s the community of Gunbarrel Green was burgeoning with development surrounding the new 27 hole golf course built on land donated by the William's brothers.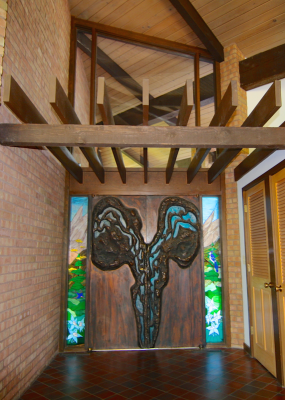 Mr. Williams lived and raised his family in this spacious mid-century modern masterpiece which features majestic double cooper front doors inlayed with stained glass, soaring vaulted ceilings and in-ground heated pool and the most advanced in-home technology of the time.
The immense copper light fixtures still hang there today as a testament to the investment and detail put into this home. Copper accented fireplaces adorn the grand living room and sweeping master bedroom. The back of the home, filled with windows and sliding glass doors, looks out onto the pool and patio showcasing the home's enormous entertaining space. It is easy to imagine George Williams and his wife hosting stylish parties for the who's, who of Boulder.
This significant historical architecture truly is a piece of preserved mid-century modern art. The details, copper finishes and 1.1 acre lot are not available anywhere else in the Boulder County Club neighborhood.
The Williams brother's contributions have been numerous to Boulder County including the land which they donated to the University of Colorado on which William's Village is built.
---