The Best Thrift Stores to Discover in Boulder, Colorado
Posted by Boulder Home Source on Friday, May 29, 2020 at 7:50 AM
By Boulder Home Source / May 29, 2020
Comment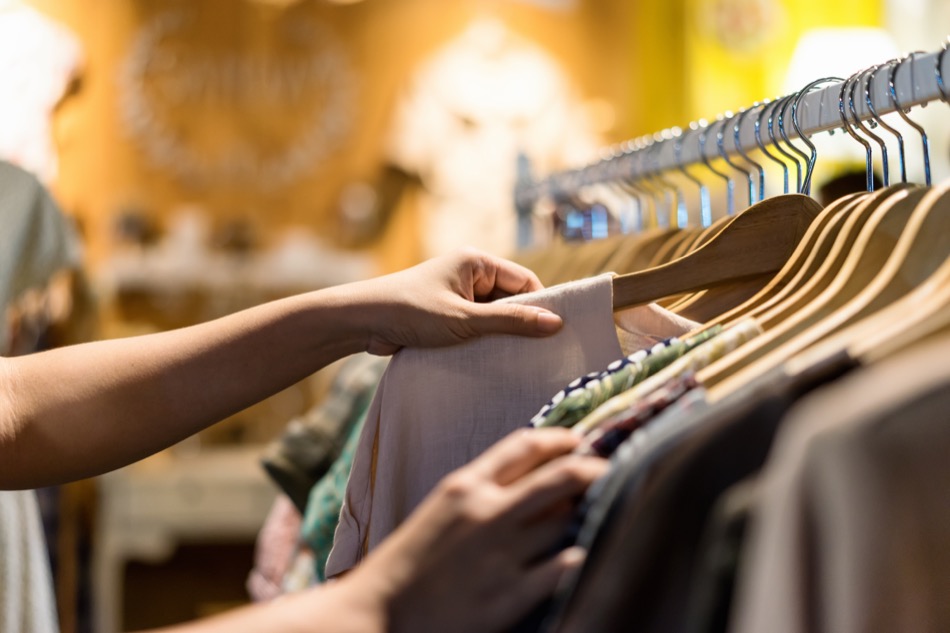 Going to thrift stores is unlike any other shopping experience. Each one offers a chance to browse interesting items and enjoy the thrill of the hunt for just the right thing. The thrift stores in Boulder, Colorado, are definitely no exception and there are many to visit right smack dab in the city center. To help everyone find their perfect spots, here's a look at the most popular of the bunch.
Greenwood
Address: Greenwood, 3600 Arapahoe Avenue, Suite A, Boulder, Colorado 80303
Greenwood is one part consignment gallery and one part thrift shop. Their entire lower level is dedicated to displaying thrift store items, most of which cannot be found anywhere else. They have clothing representing the best fashion trends through the decades for men, women, and children. Plus, they offer tons of furniture and home decor pieces, including gorgeous antiques.
To top it all off, their store features:
Movies
Books
CDs
Board games
Puzzles
Video games
In addition to offering many wonderful finds, they donate all their proceeds to the Greenwood Wildlife Rehabilitation Center. With those funds, they help care for many animals and facilitate their return to the wild.
Ares
Address: Ares, 2536 Spruce Street, Boulder, Colorado 80302
Ares fills their store with items mostly donated by the community, though they do have some things on consignment. They apply their proceeds to individuals in need through organizations like:
Boulder SafeHouse
St. Thomas Food Bank
Carriage House
They have absolutely everything from large furniture pieces to books galore. They are well known for carrying interesting knickknacks and other decor items that promise to make any house feel like a home.
Humane Society
Address: Humane Society, 5320 Arapahoe Avenue, Boulder, Colorado 80303
To best fund their operations, the Humane Society of Boulder Valley operates a thrift store in the building behind their community resource center. They have everything anyone could want from clothing and shoes to books and games. Their items are clean and in good condition, mostly donated by nearby residents.
Although there is no telling just what people might find while shopping here, it is common to see breathtaking jewelry, artwork, and antiques. Furniture items come in on a regular basis as well, though they do tend to sell out fast.
Art Parts
Address: Villa Shopping Center, 2860 Bluff Street, Boulder, Colorado 80301
When in need of art supplies, there is no better place to go than Art Parts, one of the best Boulder thrift stores in operation today. This venue sells the supplies people need for all their projects. People come from far and wide to find fabric remnants, patterns, and beads of all kinds.
They also have all the interesting items artists might need for their mixed media creations and statues, including:
Rusted metals
Bike gears
Random plastic bits
Faux florals
If someone can dream up an incredible work of art, it is likely they can find all the right supplies with a stop at this quirky shop.
Rags
Address: TEBO Plaza, 3129 28th St, Boulder, Colorado 80304
At Rags, everyone can find amazing clothing, shoes, and accessories in every style imaginable. They bring in 250 carefully curated items each day to sell to their patrons. Many people come through on a daily basis to see what is new and snag their top picks before anyone else has a chance.
As a consignment shop, they even allow their patrons to bring items back to sell on their racks as needed to make room in their closets. The constant flow of items makes this an exciting store to visit any day of the week.
Whether people are looking for art supplies or just something new to wear, the thrift stores in Boulder, Colorado, never disappoint. Each one offers many items to consider, giving everyone lots of options on their shopping adventures.