Tips for Hosting the Perfect Open House
Posted by Boulder Home Source on Tuesday, April 2, 2013 at 4:43 AM
By Boulder Home Source / April 2, 2013
Comment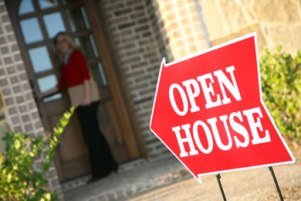 Open houses are the best opportunity for homeowners to get their house noticed in a competitive market. When homes are selling within days of hitting the market, an open house could just be the ticket for starting a bidding war on your home. Planning an open house requires forethought and good timing. It is important to get your home out there in front of buyer's eyes as quickly as possible, but you want to make sure you are prepared for it first. Once your home is ready to present, talk to your realtor about hosting an open house. Here are our top tips for making your open house stand out above the rest.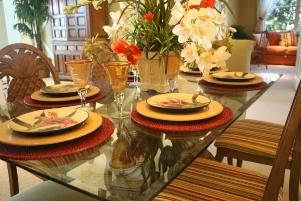 Stage and set the scene. I'm sure you have already been staging your home and de-cluttering it for showings, but for an open house you will want set the scene by staging different rooms to appear as if they are in the midst of being used. For example, set your dining room table like you are about to serve a holiday meal. This includes placemats, napkins, silverware, and a centerpiece as well as service pieces and glassware. In addition, set out a coffee and cookie station for open house guests. Believe it or not, the smell of cookies and coffee will help guests visualize themselves living there.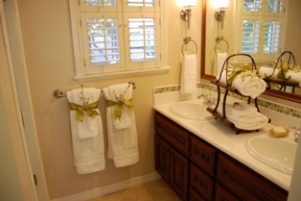 It's also a good idea to set up the bathroom with fresh towels, fragrant candles, and fresh flowers. Furthermore, stage your living room as if someone just walked out from having tea and reading their favorite book. The bedrooms should be clean and tidy, but should feel comfortable not sterile. Use accent pillows, decorative throws, more fresh flowers, and candles to achieve this. Throughout the house you will also want to open up blinds and scatter more flowers and candles.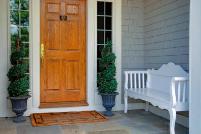 When preparing for an open house, don't forget your front and back yards. Set out attractive planters on either side of your door or add a wreath to make your entrance inviting. Also set up your picnic or patio table so that it looks like a barbeque is about to happen. Stage any children's play areas to be inviting to your guests if they bring their kids along with them.
If your home has particularly cool features, make sure you highlight those as best as possible by using simple signage. Because not every open house guest will feel comfortable looking in your closets, adding a sign to the door that says, "Large walk-in closet with plenty of storage, please take a look," will help your guests experience all your home has to offer. Likewise if you have a brand-new water heater, adding signage that says that will help buyer to remember that specific feature.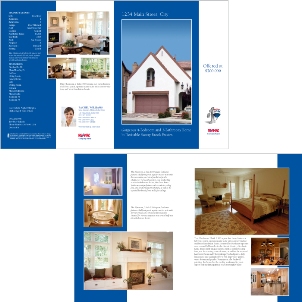 Besides adding signage throughout your home, it is important that you have information to give attendees as they leave. In this information packet you can include a page of the home's best pictures, specific listing details, HOA contact and community information. If your community hosts an annual 4th of July block party or Easter egg hunt, those are the kinds of thing buyers would be interested in knowing. Likewise, add any information about the surrounding community that is unique and special; like walking trails, nearby lakes, and playground locations. If you do all of these things to highlight your home's best features, there is a good chance that you will come away from your open house with several legitimate offers!
Click here to view our seller's guide!