Tips On How To Successfully Buy A House In An Auction
Posted by Boulder Home Source on Sunday, April 28, 2019 at 5:20 AM
By Boulder Home Source / April 28, 2019
Comment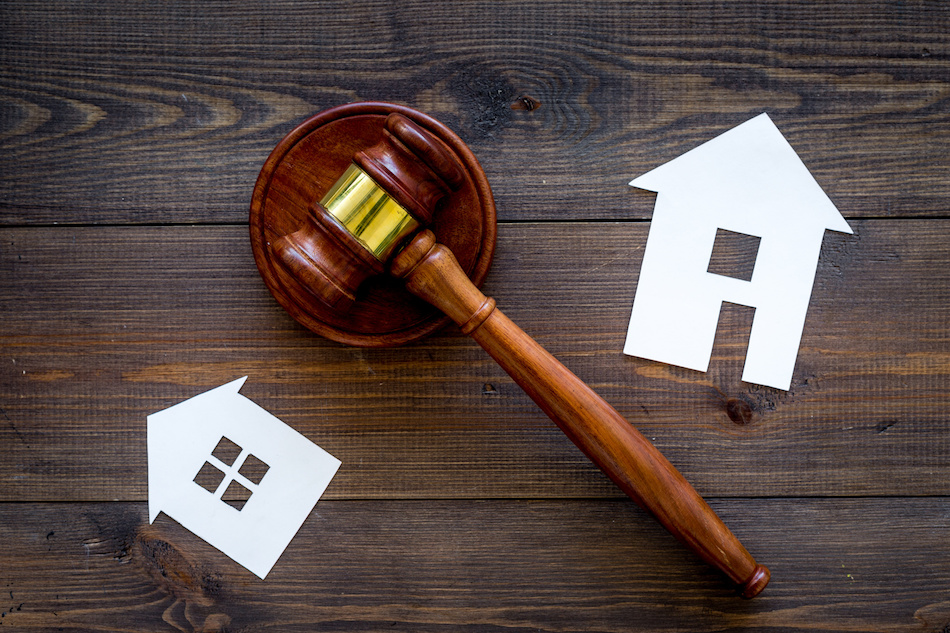 The traditional way a lot of people imagine buying a property is by getting a real estate agent, going to visit and look over properties, then giving an offer directly to the seller. Once accepted and all the stipulations of the sale contract are met, you now have your home. That's not often the way things operate, nevertheless, particularly in an economy where so many houses are bank-owned because of foreclosure proceedings. Deciding only to look at traditionally-owned homes is subsequently restricting your available choices quite a bit.
For informational purposes only. Always consult with a licensed real estate professional before proceeding with any real estate transaction.
The Purpose of Real Estate Auctions
Auctions generally come into play if a house owner has gone through a foreclosure, though some homeowners may choose to sell their home at auction rather than pursue traditional methods. In the event of a foreclosure, the bank or loan company they were not able to make payments to is attempting to regain some of their losses by selling the house at auction, while a seller may choose to auction their home if they need to move quickly due to a move or job loss.
Buying a Home at a Real Estate Auction
When you identify a residence appealing to you that's going to be for sale in this method, it is essential to not just know the auction's location, time, and general bidding procedures, but also to realize that the house may not actually go up on the market this way at all.
Be Wary of Additional Complications With Foreclosure Homes
The original homeowner generally has 30 days to become up to date on missed home loan payments. In some jurisdictions, they may well be required to pay back the entire mortgage to redeem the residence. Anyway, if the homeowner does conform to these requirements, they are going to stop the auction from occurring, so this is something to keep an eye out for. Homes that aren't redeemed are included in auction.
What to Expect From the Real Estate Auction Process
The real estate auction process is much simpler than the standard home sale process, which is often why people choose auction over traditional real estate. Standard real estate sales typically involve a lengthy negotiation process, followed by a lengthy escrow process, and sometimes re-negotiation midway through escrow. An auction involves none of this.
Before the auction occurs, buyers are given a few short hours to view the home as it is. Buyers do not get a home inspection from a professional home inspector but they can do a property lookup to find out such details as owner information (name, phone number, email address), purchase history, property details (square footage, roof framing code, garage code and more), property value (calculated total value, improvement value, land value, market value, appraised total value, assessed value, and tax amount), mortgage records (loan type, lender name, lender code, etc.), and much more. Once at the auction, buyers compete against one another to purchase the home. Once the home is purchased, it passes ownership from the original owner to the buyer. The transaction is simple compared to the purchase process that occurs when the home is listed through the traditional markets.
Attend an Auction to Learn More
Most auctions are located in public locations, usually outdoors, and the bidding process may differ on a state-by-state basis. A number of states need prospective bidders to give the full amount of the home's price they intend to bid on them either in cash or a cashier's check immediately. If you're short on cash, this may well not be the ideal alternative for you. Other states require bidders to bring particular percentage of their winning bid amount with him or her also.
The most effective method to learn about auctions would be to acquaint yourself with their methods by joining one in order to see. You can observe how individuals put in their bids, as well as what occurs when a winning bid is chosen. This may make it achievable for you to be better prepared yourself when your house of choice goes up for auction later on.
Find Boulder CO homes for sale by searching the MLS data using our real estate site. Maybe you are looking for homes for sale in Lyons CO? This helpful web site makes searching easy for any city in CO.
For informational purposes only. Always consult with a licensed real estate professional before proceeding with any real estate transaction.