Top Boulder Neighborhoods Near Elementary Schools and Parks
Posted by Greg Smith on Thursday, November 16, 2023 at 2:44 PM
By Greg Smith / November 16, 2023
Comment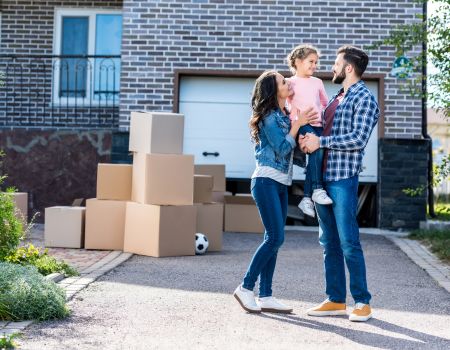 Boulder is known for its vibrant community, outdoor recreational opportunities, and excellent schools, making it a desirable place for young families or anyone with young children. If you are considering a move to Boulder with young kids, or have plans to have a family in the future and want to settle into a neighborhood close to elementary schools, parks or entertainment for young kids and families, we can help you find homes for sale in Boulder that fit your unique needs.
Contact us any time to learn more, and keep reading for a list of some of the Top Boulder Neighborhoods Near Elementary Schools and Park
Martin Acres
Located in South Boulder, Martin Acres is a neighborhood known for its family-friendly atmosphere and proximity to schools like Martin Park Elementary. It offers a mix of housing options, including mid-century modern homes and ranch-style houses.
The beautiful, tree-lined streets and moderately sized and priced homes make this community a great choice for buyers in search of a classic neighborhood environment.
Table Mesa
Table Mesa is a neighborhood in South Boulder that is popular among families for its excellent schools, including Fairview High School. The area is known for its open spaces, parks, and easy access to hiking and biking trails.
If you want to live in a neighborhood that lets you take full advantage of the outdoor recreation in Boulder, make sure you have Table Mesa on your list.
North Boulder
The neighborhoods in North Boulder, including Newlands and Wonderland Hills, are known for their family-friendly environment. These areas offer good schools, parks, and a sense of community. Wonderland Lake and North Boulder Recreation Center in the area make it easy to get out and enjoy all the natural beauty this city has to offer.
Gunbarrel
Located northeast of Boulder, Gunbarrel is a suburban area with a mix of housing options. It has gained popularity among families for its proximity to IBM, Boulder Tech Center, and Boulder Country Club. The area also offers abundant parks and open spaces.
Keewaydin Meadows
Keewaydin Meadows is a neighborhood in East Boulder known for its kid-safe atmosphere. It's close to Keewaydin Meadows Park and is within reasonable proximity to shopping centers and schools.
Classic, older homes and some at a more affordable price point are easy to find in this charming Boulder community.
Heatherwood
Heatherwood is a residential area in North Boulder that attracts families with its good schools and parks. It's known for its proximity to the Boulder Reservoir and the Twin Lakes Open Space, making it another of the best options for families and those with young children drawn to Boulder for its outdoor recreation opportunities.
Mapleton Hill
Mapleton Hill, located close to downtown Boulder, offers historic charm and a family-friendly environment. It features tree-lined streets, Victorian-style homes, and is within walking distance of downtown shops and restaurants. This is one of the most picturesque neighborhoods in Boulder and perfect is walkability is a priority for your family.
Devil's Thumb
Devil's Thumb is a neighborhood in South Boulder known for its family-friendly atmosphere and access to the South Boulder Recreation Center. It offers a mix of housing options, including single-family homes and townhouses, that can cater to a wide range of budgets and household sizes.
Whittier
Whittier is a neighborhood close to downtown Boulder known for its historic architecture and diverse community. It's within walking distance of Pearl Street Mall and offers access to schools and parks. Whittier is hip, ideally located, and filled with beautiful homes to raise your family in.
Ready for learn more about homes for sale in Top Boulder Neighborhoods Near Elementary Schools and Park? Contact us any time.
*Disclaimer: This post is in no way designed to violate equal housing laws or steer buyers to one neighborhood or the other but to mention which neighborhoods are closer to parks, schools and tend to have slower traffic.