Tips For Improving Your For Sale Home
Posted by Boulder Home Source on Friday, January 18, 2019 at 1:10 AM
By Boulder Home Source / January 18, 2019
2 Comments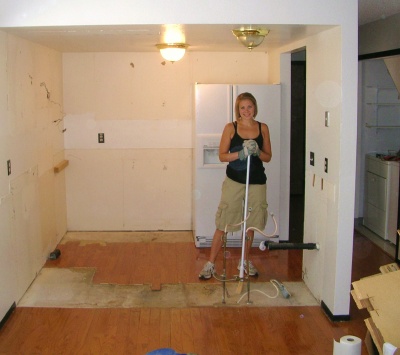 If you are considering selling your home, you may want to think about putting in a bit of work to improve its value before hand. There are some home improvement projects that will net more value than others. These would be the first projects you want to look into. Getting your home to a move-in ready condition will increase its attractiveness to potential buyers. As the market begins to pick up, this will help to make your home stand out above the rest of the properties in your particular price range. It is important to remember that when you are doing these renovations, repairs, and upgrades that they should appeal to a broad spectrum of buyers and not necessarily your own personal preferences.
Budget Home Improvements For Homeowners
Here are a few easy home improvements that will add value to your house on a budget.
Painting your home is probably the easiest and cheapest thing you can to do make it more attractive to buyers. A fresh coat of neutral paint will not only change the atmosphere of each room but will also cover up unwanted smells and unsightly dings and dents.
Cleaning your carpets or having brand new ones installed is next on your list of things to do. Carpets that are dirt ridden, stained and stinky will send potential homebuyer running. Most just can't get over the initial shock and will move on to another home that is less of a project.
The biggest selling point for most homes is their kitchens. The appearance, layout, appliances, and functionality of your kitchen will be a major consideration for buyers in this area. Changing out outdated fixtures and hardware in combination with a fresh coat of paint will do a lot to give old drab cabinets a facelift. Also if stainless steal is out of your reach, just making sure all appliances match in color and style will be enough for most homebuyers.
The outside appearance of your home says a lot about what people expect to see inside. Think about painting and repairing the exterior if there is considerable damaged or things are particularly dingy.
Decks and patios are great places for families to hang out and offer additional living space if done properly. Refinishing your deck and staging it for this purpose will make potential homebuyers see the additional value in this otherwise minimally used seasonal space.
Bathrooms are the most private place in your home so they can really hurt your properties attractiveness if they are out-of-date and dirty. Re-caulking and re-grouting your showers, tubes and sinks will at least transform a moldy looking bathroom into a clean one.
Home Improvements That Offer a High Return on Investment
Not all home improvement projects are created equal when it comes to the potential for a great return on investment. Certain projects can help drive up the price of your home when selling it on the market. If you want to get the most money back for your investment, you should focus on the highest ROI home improvements, such as kitchen and bathroom renovations.
With a simple kitchen remodel, you can enjoy an 80 percent return on investment while bathroom remodels offer slightly less back. A renovated kitchen also helps catch prospective homebuyers' attention and gives them a chance to envision themselves in that space. Consider upgrading the appliances, replacing the cabinets and redoing the countertops to make the greatest impact on your buyers' perceptions.
Other high-ROI home improvements include wood deck additions, garage door replacements and stone veneer siding installations at 81 percent and above. The garage door replacement is particularly rewarding with a 98 percent return on investment potential. A good quality garage door can not only improve the aesthetic value of your home, but also boost its function and utility across the board.
Hire a Contractor For the Best Success in Your Home Improvements
To receive the greatest return on investment for all your projects, it is wise to work with a skilled contractor every step of the way. Your contractor will utilize the highest quality materials, tools and techniques to ensure your addition or renovation goes to plan. You can receive the assistance you need in planning and completing your home renovation projects in preparation for the sale of your home. Talk to your contractor and real estate agent today to start planning your renovations and get your home on the market right away.