Using The Contract For Deed When You Sell Your House
Posted by Boulder Home Source on Tuesday, April 23, 2019 at 11:58 PM
By Boulder Home Source / April 23, 2019
Comment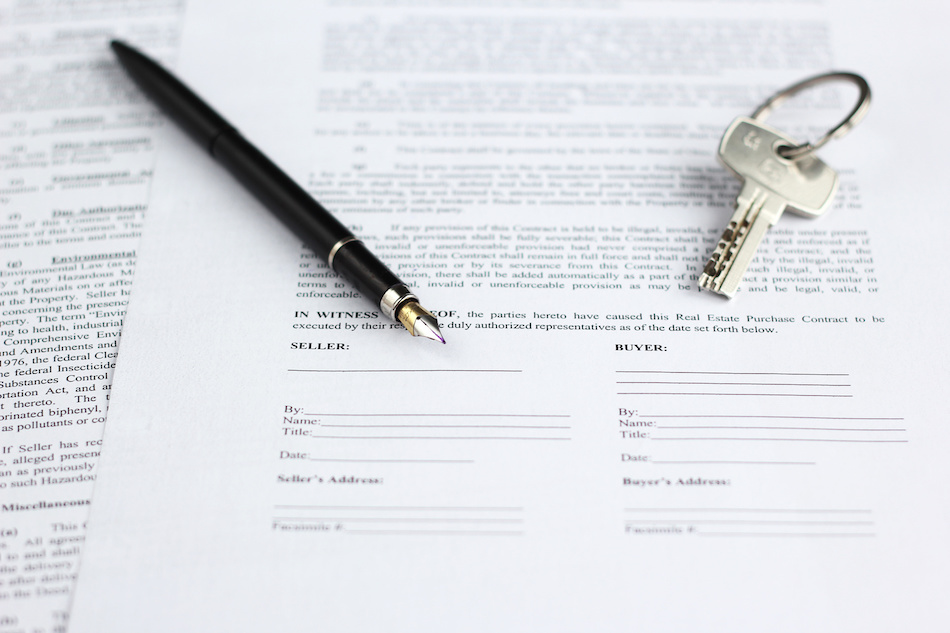 If you sell your Longmont, Colorado home and wish that you can make a faster profit more than the usual, the contract for deed may be an excellent choice for you. The contract for deed is a legal real estate concept, and regardless of what neighborhood you live in, it can help you sell your home quickly if you're economically able to handle it.
For informational purposes only. Always consult with a licensed real estate professional before proceeding with any real estate transaction.
What is a Contract for Deed Home Sale?
The contract for deed goes by a lot of different titles, like a land contract, seller-financing sale, or even an installment sale contract. Much like similar home sale contracts, both the seller and buyer enter into it, except on this occasion the seller is the one giving the buyer the funding needed to purchase the home. Instead of a bank or comparable kind of lending institution getting involved, the seller becomes this type of loan provider by supplying the buyer funds to buy the home in whole.
How Does a Contract For Deed Sale Work?
The seller consequently retains legal home title, while the buyer gets actual control of it and can use it in whatever way he or she wants, other than within the capacity of actually being able to sell it. Installments are the way the purchase price is repaid, often in a way extremely similar to a traditional mortgage. The buyer will likely have to do a balloon payment a lot earlier than they would if they had been working under a conventional home loan, nevertheless. A down payment by the buyer may also be needed for the seller to consent to finance the property for him or her.
The Value of a Contract For Deed Home Sale
A lot of various factors are available for wanting a contract for deed rather than its conventional mortgage equal. Numerous players within the real estate sales game favor it simply because a short-term seller financing type of plan is what they're after. Sellers in specific will enjoy this choice because the entirety of the loan will end up being repaid by the buyer far faster than it would in a bank-funded home loan choice. If a bank loan is needed, buyers will likely need to pay extra closing charges to have their financial background examined before obtaining loan approval, so a contract for deed is appealing at times to steer clear of this expense.
Is a Contract For Deed Sale a Good Fit For You?
Contract for deed can be a great choice for people who are able to handle the financial responsibility. With seller-financing, a buyer does not have to qualify for a mortgage. This can speed up closing and significantly reduce closing costs.
A contract for deed sale can mean more money in the seller's pocket. A seller can also set terms that will call for the buyer to pay off the cost of the home more quickly than a traditional mortgage.
However, with all of the positives of a contract for deed sale, there are also risks involved. The seller, for instance, is taking on all of the risks that a bank would in a traditional sale. Since individuals do not have all the tools at their disposal banks do to collect, the risk is greater.
Additionally, it is important to check local laws. Each state and many municipalities have specific rules about contract for deed that must be followed.
Understand How Contract For Deed Works in Your Area
Since the rules regarding contracts for deed vary by state, make certain to understand the regulations within your own area prior to proceeding. If a seller both has the money and trusts the buyer in such a way, offering a contract for deed could pay off in more ways than one for a seller.
Still haven't found a good solution to search for Boulder CO homes for sale? Use the BoulderHomeSource resource to find out more about different Colorado cities and homes for sale.
For informational purposes only. Always consult with a licensed real estate professional before proceeding with any real estate transaction.