What Charities Can You Find in Boulder?
Posted by Boulder Home Source on Friday, March 8, 2019 at 3:24 PM
By Boulder Home Source / March 8, 2019
Comment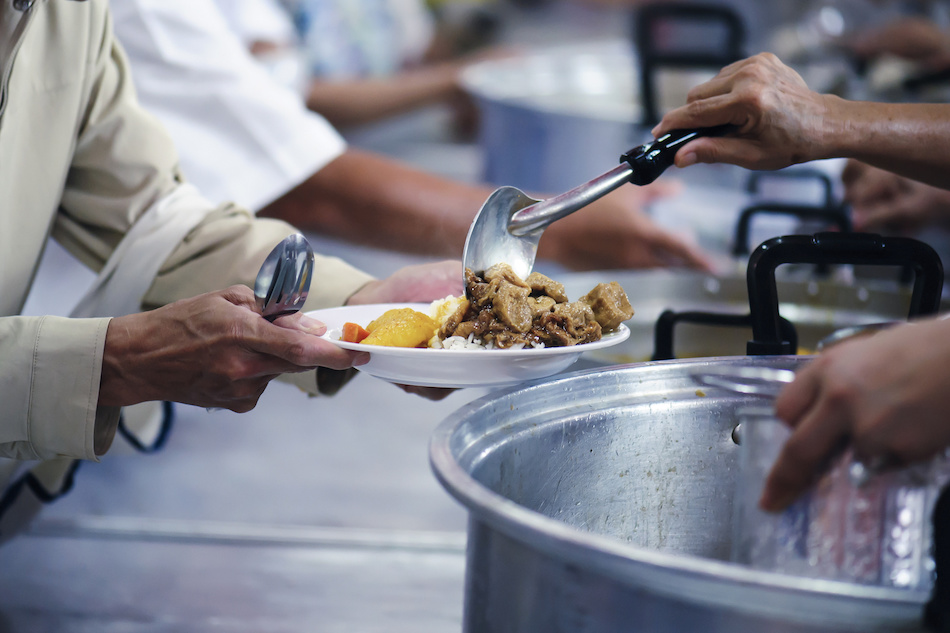 In Boulder, CO, charity is everywhere you look. From homeless shelters to humane societies to recycling stations and uplift programs, there's a charity to meet the needs of everyone within the city. If you live in the city, consider donating your time, money, or resources to one of these great Boulder charities.
Boulder Homeless Shelter
The Boulder Shelter for the Homeless is not run by the City or County of Boulder but is a private nonprofit corporation. The Shelter has always been for and of the local community, and still relies on the support of women and men who refuse to stand idly by while others suffer through bitterly cold nights for lack of housing.
BeadForLife
We'd like to introduce you to BeadforLife, an International non-profit organization that helps women in Uganda by teaching them to create recycled paper jewelry while paying fair wages and educating them to become savvy entrepreneurs.
Did you know that Boulder, Colorado is the proud host in North America for the BeadForLife headquarters?
Their mission is to create sustainable opportunities for women to lift their families out of extreme poverty by connecting people worldwide in a circle of exchange that enriches everyone. In addition to lifting these women from poverty, the women gain confidence and life-long business skills.
Community Foundation
Community Foundation is the heart of giving in Boulder County, because it is at the Foundation that knowledge about local needs and passionate community members meet sparking inspiration that leads to meaningful community impact. The Community Foundation is the place for inspired giving and has been proud to serve Boulder County residents since 1991.
Eco-Cycle's for Hart-to-Recycle Materials (CHARM)
The 1.5 mile boulevard of recovery facilities found in East Boulder has received a new member recently. CHARM or the Eco-Cycle's for Hart-to-Recycle Materials has moved to 6400 East Arapahoe Road. After 34 years at 5030 Pearl Street, this center will now call "Recycle Row" home in Boulder, Colorado.
This center will join the long stretch of other facilities able to recycle a number of different materials. There's a yard waste drop-off area, a full-blow recycling center and even a household hazardous materials facility located on this stretch in Boulder.
Recycling is on the rise in Boulder. In 2009, about 40% of Boulder residents recycled. This rose to 47% in 2011. "Recycle Row" provides an easy place to take all types of materials and the idea is to make it easier for residents to recycle. With reuse and recycling facilities lining this area, there's no reason to drive all over the city.
There With Care
Their mission is to provide a wide range of thoughtful and fundamental services to children and families during the critical phase of a medical crisis. We serve families referred by medical agencies, by building a network of services and people who ease the burden of life's day-to-day obligations with compassion and care.
Let's Bag Hunger
Community Food Share is the central source for food procurement and distribution in Boulder and Broomfield Counties, serving approximately 35,000 low-income people annually. In addition to eliminating hunger in the area by providing food assistance to food pantries, soup kitchens, shelters, residential treatment homes, after school programs and emergency food box programs, their goal this year is also to provide food assistance to anyone who was affected by the September floods (please see their website for details).
Store-bought non-perishable items (they cannot distribute home-canned products or bulk food) can be dropped off at most King Soopers, Sprouts, Alfalfa's, Lucky's markets in the area, as well as many local businesses. Community Food Share is also in great need of tax-deductible financial donations, as well. As little as $5 makes a difference and serves 20 meals, and as they say, "A little giving goes a long way."
Hospice
The Colorado Center for Hospice & Palliative Care strongly believes in the value of hospice care as the highest-quality care for patients and family caregivers struggling with serious and life-limiting illness. It is the mission of the COCHPC to work to increase access to palliative and hospice services and promote quality standards of care for all Coloradans. Within this mission it is our vision that all Coloradans will live well at the end of life or in serious illness, and that none will suffer needlessly.
EnergySmart Radon Testing
Boulder County Residents are eligible for free radon testing by enrolling in EnergySmart. Enroll for free by calling (303)-544-1000 and simply answer a few questions. Next, call the day you plan to stop by to pick up the test from 8am-5pm at 1722 14th St, Boulder, CO #210. Your radon testing kit comes with instructions, pre-paid postage, and envelope. You will place the kit at the lowest living level's inner wall, 3 feet away from a window or door to the outside, and let it sit out for 3-7 days. Once mailed in you will receive your results via email or mail.
Elevated radon levels have been discovered in every state. It is estimated that as many as 1 out of every 5 homes in the US has elevated radon levels. Testing is the only way to know your home's radon levels, and symptoms typically take years of exposure before any problems surface. If you find that your home has elevated levels of radon, a mitigation system should cost no more than other common home repairs ranging from $800 to $1,200.
Community Food Share
Approximately 50 local human service agencies rely on Community Food Share for free food to pass on to their clients. They also operate programs like the Feeding Families program which provides free food to families with school-children living in poverty.
ReSource
Have you ever wondered what happens to old building materials when a home or office is remodeled? Unfortunately, the answer to that question is oftentimes those materials end up in our landfills. This is especially true when demolition takes place because usually things are torn out without the thought of ever being used again. The real shame is that most of the building materials that end up in landfills could have been reused or repurposed for something else if only they were dismantled with care.
The waste of such reusable resources has driven many people and organizations to rethink the idea of demo and practice deconstruction instead. The leader in this green building movement in our area is an organization called ReSource. ReSource is a nonprofit dedicated to showing the community how to conserve natural resources by developing sustainable alternatives to landfills for gently used building materials.
Here is how ReSource works. Individual people, contractors and businesses donate tax deductible items to the store according to set guidelines and then someone else purchases them for a cheap price. The items that are donated must meet the standards set by the organization, which helps to ensure that products are in working order or able to be fixed easily. Due to their nonprofit status, ReSource's store policy does not allow items to be returned, however they do offer an in-store credit and allow items to be exchanged within 30 days with your receipt.
So, the next time you are remodeling something, think about the resources that are available to you though ReSource, and always remember to dismantle your items with care. In the words of Macklemore, "One man's trash, that's another man's come-up!"
Share-A-Gift
Share-A-Gift is an all-volunteer, non-secular annual holiday project that provides toys, books, and bicycles for children of low-income families in the area of Colorado's Boulder Valley School District. Share-A-Gift is a 501(c)(3) under IRS rules and has operated as a non-profit, all-volunteer organization since 1972. Each year, Share-A-Gift helps connect over 600 families representing over 1500 girls and boys, birth to age 14, with community donations.
Attention Homes
Attention Homes has two programs for at-risk youth: Runaway & Homeless Youth (RHY) and Adolescent Residential Care (RES). The RHY program provides street outreach, day drop-in and overnight emergency shelter services to homeless teens under the age of 20. The goal of this program is to reduce youth homelessness through building trust and establishing relationships with them and increasing access to services that move teens from living on the streets or in the shelter towards stable, long-term housing and/or family reunification. The RES program operates three tracts: respite/extended care, sober living and transitional living. The goal of this program is to provide abused, neglected, delinquent, troubled and/or recovering teens with remporary residential care and treatment services to help them transition through their crisis and to a long-term and safe placement or emancipation.
Boulder Humane Society
The Humane Society of Boulder Valley provides shelter and care to more than 8,000 animals each year, with 93 percent of these animals being successfully adopted or reunited with their guardians. Our success rates are enhanced by our behavior modification program, which helps shelter dogs and cats overcome behavior problems, and our foster program, which makes it possible for us to help more animals by providing individualized care to those with special needs.
Boulder is a city build on charity and generosity. If you have an opportunity to give to someone less fortunate, reach out to one of these charities today to create a new opportunity to someone in need.