What to Expect From Luxury Home Living in Boulder
Posted by Boulder Home Source on Thursday, February 21, 2019 at 11:05 AM
By Boulder Home Source / February 21, 2019
Comment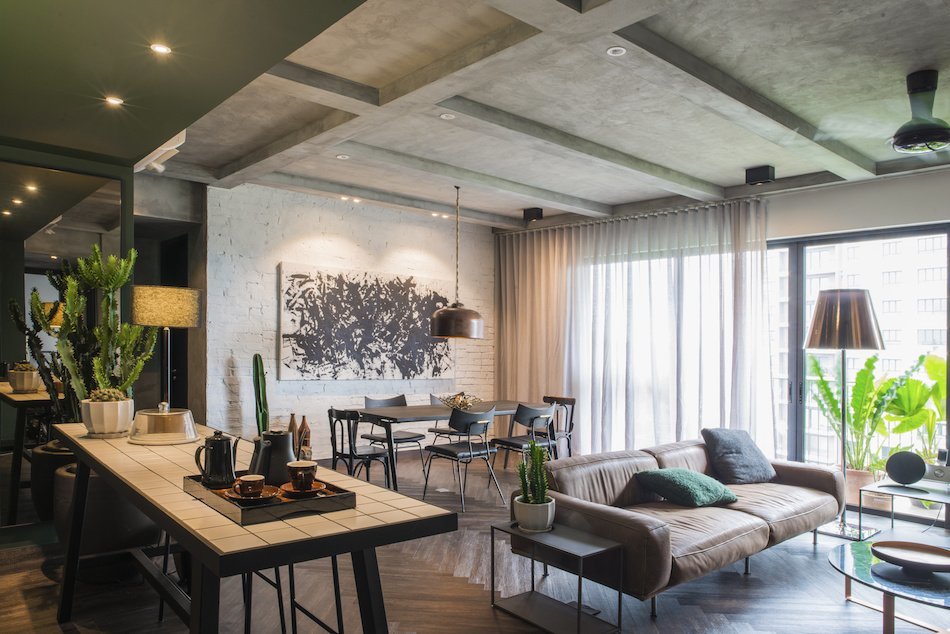 Luxury home buyers may not be all that different, it turns out, from buyers of a starter home. Statistics confirm that most home buyers, no matter what their budget, are looking for a great kitchen, a safe neighborhood, a nice yard, and a list of amenities to enhance their chosen lifestyle.
For informational purposes only. Always consult with a licensed real estate professional before proceeding with any real estate transaction.
Technology Is Vital
Today's luxury homes are not necessarily the largest on the block, but they are apt to be equipped with the latest time and energy-saving technology, allowing owners to control and monitor all home systems via smart phone or mobile app.
Security is only one aspect of modern smart technology. Entertainment systems, lighting controls, landscape irrigation and even programmable grocery-ordering are all within the realm of possibility for today's automated home helpers.
The luxury features that stem from technology are future-focused, promising homes that are higher quality, easier to maintain, environmentally friendly and "healthier" than their ordinary counterparts.
Identifying the Luxury Market
There are few comprehensive identifiers of luxury homes, although many buyers have a mental image of large homes with pools set into landscaped acreage. In truth, however, luxury properties can be small-scale condos in urban high-rises, rustic cabins in the mountains or waterside compounds that focus on the view rather than the built-ins.
What is viewed as luxury also differs substantially from one region to another in the United States. According to one recent survey, kitchens top the list of luxury amenities is several states, including Texas, Louisiana, New Mexico, Oregon, Georgia, Illinois and a few others, but golf courses take top billing in Utah and Wyoming. Residents of Kansas, Iowa, Kentucky and Vermont consider farms luxury properties. Oklahomans love media rooms; in Colorado, a hot tub is the epitome of luxury, and in Nebraska, homeowners would opt for rec rooms.
Not surprisingly, waterfront homes constitute luxury in Washington state, Maine, Florida and those states bordering the Great Lakes. It is more surprising, though, that waterfront properly is appealing in states like Montana, Idaho and West Virginia. Workshops are considered luxury features in North and South Dakota, while in California, Nevada, Arizona and states along the Mississippi River, breakfast nooks are defined as luxury features. In New York, it's an elevator that constitutes luxury.
Luxury Living in Boulder
Boulder is no doubt one of the most beautiful cities in America with its natural amazing views, unique lifestyle opportunities, and mixture of old and new architecture. This community has an interesting and artistic feel which is reflected in just about everything but especially in the design styles of newly constructed homes in Boulder.
Boulder luxury living can mean something different to everyone. Homes here offers so many different living styles over a variety of terrain that both a two bedroom condo overlooking Pearl Street and a 10,000 square foot mansion up Sun Shine Canyon can be considered luxury living.
Unique Features
What actually distinguishes luxury homes, in many cases, is the degree of individuality as much as the price tag. That personalization take different forms for every family. In the kitchen, for example, luxury home features that capture the imagination of today's home buyers include upscale faucets, fixtures and appliances, unique cooking gadgets, custom cabinetry, eco-friendly and natural materials, and unique lighting.
In addition to kitchens and high-tech features, well-equipped bathrooms, bonus rooms, walk-in closets or dressing rooms, and abundant storage, in addition to a focus on indoor-outdoor living, are frequently cited as desirable luxury features.
Buying Into Luxury
There is little doubt that luxury comes with a price tag. Typical home loans are still available with minimal down payments and low interest rates, often backed and capped at certain amounts by the U.S. government. In much of the country, that limit is $424,100. Jumbo loans, also known as non-conforming financing, have no dollar limit and come with no government guarantees. Specifics vary and not all lenders offer jumbo packages.
Luxury home buyers will generally need at least a 20 percent down payment, stable income and job history, high credit scores and verifiable assets in order to qualify for financing.
In 2017, according to the Institute for Luxury Home Marketing, the nationwide average price for a luxury home was $1.6 million. At the same time, the luxury home average in Los Angeles was more than $4 million. Throughout the country, multi-million-dollar properties trade hands regularly. Although financing is available, qualifying is not a piece of cake, and the underwriting can be extensive and time-consuming. In the luxury market, cash rules.
For informational purposes only. Always consult with a licensed real estate professional before proceeding with any real estate transaction.