How to Get a Colorado Well Permit & Build a Water Well [2022]
Posted by Boulder Home Source on Thursday, October 13, 2022 at 2:18 PM
By Boulder Home Source / October 13, 2022
Comment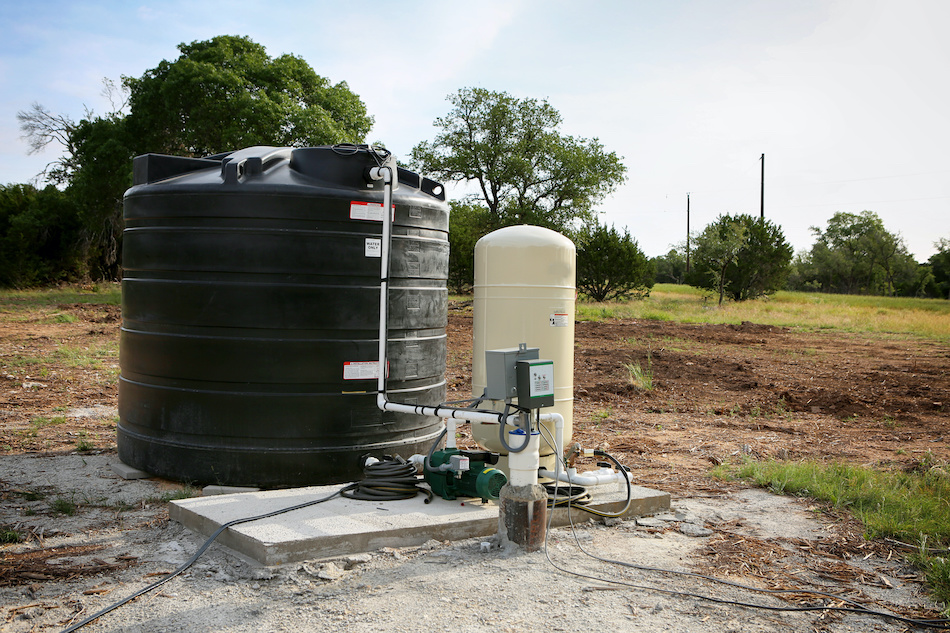 Anyone who wants to know how to buy land in Colorado must also familiarize themselves with well permits. Building a well in Colorado requires water well permits and tests to ensure a safe water supply. Additionally, people investing in land for sale with an existing well and anyone seeking to abandon or destroy a well will also need to follow local jurisdictions. To help you stay on top of it all, this guide briefly outlines everything you need to know about Colorado well permits.
Getting a Permit for Your Colorado Well
If a property is not connected to a city's water grid, the new home will still need water for drinking, bathing, and laundry. Suppose it's a larger property (over 35 acres). In that case, it may need a well for irrigating crops or watering a lawn or some livestock, assuming the owner plans to tap into groundwater versus surface water for irrigation (rivers, creeks, etc.). Most residential wells are considered "exempt wells" under Colorado law and require a permit.
Permitting Process for Exempt Wells
Wells are classified as "exempt" or "non-exempt" under Colorado water laws. Most homeowners never have to deal with a non-exempt well situation, which requires an augmentation plan to replenish water taken from the water table.
There are two types of exempt wells: household-use-only wells and domestic and livestock wells. All exempt wells require a well permit issued by the State Engineer through the Division of Water Resources. Virtually every professional well driller operating in Colorado is very familiar with the forms and paperwork, and most will help homeowners fill out the paperwork correctly to obtain their permits. Well permits last as long as the well itself and never have to be renewed under current law.
Household-use-only wells are typically on properties that are less than 35 acres in size. With this type of well, the water can only be used inside the home. No lawn watering, garden watering, or other outside use is permitted.
Domestic use wells apply to more than 35 acres in size properties. The well can supply water for up to three households, can water up to 1 acre of lawn and garden combined, and can be used to water cattle, horses, and other livestock.
Checklist for Buying a Home with an Existing Well
Potential homebuyers must employ due diligence before purchasing a home with an existing well. They can also ask for the help of their real estate professional before going through this process. It's important to check existing permits, to find out about an existing well's pumping rates and capacity, and recent water quality testing. The amount of spacing between the well and any septic tanks is also vital.
It would be a terrible experience for someone preparing a property for horses to learn that the property they purchased doesn't have a well with the proper capacity or access to surface water. That's why it's essential to go through this checklist before buying a home with an existing well.
Check Existing Permit
Exempt wells that were drilled before May 8, 1972, are not required to have a permit, as they were "grandfathered" in when the permitting law was passed. Therefore, some of these older properties might not have an existing permit.
There are two ways to check an existing permit. Homebuyers can look for a permit using the Colorado Division of Water Resources Well Permit Search Tool. The second method is by using the state's well Map Viewer Tool.
Once a well permit is located, the state should have an entire file on it. That file will contain information on what the well can be used for, the original paperwork and application, and records on the construction and any upgrades to the well over the years.
Inquire about Well Pumping Rates, Well Production Capacity & Spacing from Septic Tanks
A domestic well's pumping rate is measured by how many gallons per minute it can produce. As a general rule of thumb, a home should have 75 gallons of water per person for adequate daily use (150 gallons per person daily for a two-person household, and so on). If a homebuyer is uncertain about how much water a well can produce, they can have a well water driller do a pump test to get an accurate reading. A low-yield well could still produce enough water for a household, provided it has a storage tank system.
Real estate zoning laws also state that the well can't be placed too closely to a septic tank or other ground contaminant system. Wells need to be a minimum of 50 horizontal feet from a septic tank in Colorado and 100 feet from other sources of contaminants.
Check Water Quality Before Buying
Is the well's water safe for consumption? Wells can become contaminated over time, sometimes without the current owner's knowledge.
The Colorado Department of Public Health and Environment can be contacted at (303) 692-3500 to obtain a list of state-certified laboratories. These labs can test well water for bacteria and coliforms. Some counties in Colorado also do well water testing. Contact the Health Department of the county that the well is sited in to see if they can perform water testing. No state agency performs testing; it has to be done through a state-approved laboratory or a county health department.
Checklist before Drilling a Well on Your Land
If there is no existing well on a lot, the buyer always has the option to have one drilled there. Specific requirements need to be met to drill a well on private property in Colorado. Here are some items that need to be researched before a property is purchased to ensure that the owner can have a well safely drilled.
Check for Previous Permit Attempts
Buying a plot of land that's already permitted for a well can be one of the best types of real estate investments since it saves you time and money. Before buying a plot of land, check to see whether any previous permitting attempts have been made. Sometimes permits are denied by the State Engineer on a piece of property, or there could be an issue with the land that prevented a previous prospect from buying it. For example, a groundwater contaminant could be too close to the property.
The state's Well Permit Search Tool can be used to determine whether a previous permit attempt was made. Users can check under "Permit Status" on the search tool to find out whether a permit was denied or withdrawn for some reason.
In some cases, a previous prospective buyer may have obtained a permit to drill a well on a plot of land—but then the purchase deal fell through for some reason. This is uncommon but does happen sometimes. If that's the case, the new buyer can use the property's existing permit if it is still in effect. Exempt well permits last two years from the date of issuance, and non-exempt permits expire after one year.
If a buyer is fortunate enough to find a property with an existing permit, they may be able to buy the land and drill before it expires. They can also request a permit extension to drill from the State Engineer if it will take longer to have the well drilled.
Is There Enough Space for a Well & Septic Tank?
Most properties that need a private well will also require a septic tank, a soil treatment area, a sand filter, or a sub-surface dispersal system. Buyers need to ensure that a plot of land has enough space for these items since the well needs to be sited far away to avoid contamination.
The rule for septic tanks is that they must be at least 50 feet away from a well. A soil treatment area, sand filter, or sub-surface dispersal system must be at least 100 feet from the well.
And don't forget the neighbors! The buyer's new well or septic system needs to be spaced sufficiently far away from any neighboring property's well and septic systems.
Choosing a Well Drilling Contractor
Check any well-drilling contractor's license, insurance, and business ranking before hiring them. There are many professional drillers in Colorado, and that's fortunate since there are about 4,000 new well permits issued by the State Engineer every year.
The Colorado Well Water Contractors Association maintains a detailed list of certified and licensed companies that provide well-drilling services. This makes it easy for buyers to find a local contractor to drill their well.
Replacing or Abandoning a Well in Colorado
If a well on a property has gone unused for some reason, it might be time to abandon it. Unused wells risk becoming contaminated over time, which presents a health risk to the property owners. Likewise, if a well is no longer used, it can pose a hazard to humans and livestock.
Most professional well drillers also provide well-plugging services. They will fill the abandoned well with sand, clay, and cement grout so there's not a hole left in the ground for a person or animal to step into.
Sometimes, an under-producing well might need to be drilled deeper. Speak with a professional driller to get an estimate on removing the existing well pump and boring a deeper well.
Get the Proper Permits For Your Well in Colorado
Finding the perfect plot of land for new construction homes can be a dream come true. Knowing about Colorado well permits and laws will help expedite the building process. But the process does require a lot of due diligence and preparation, including the well permitting process. Hopefully, this guide has demystified the permit process for anyone considering building their dream home in Colorado.