What to Know About Foreclosures in Colorado
Posted by Boulder Home Source on Friday, January 25, 2019 at 12:16 PM
By Boulder Home Source / January 25, 2019
Comment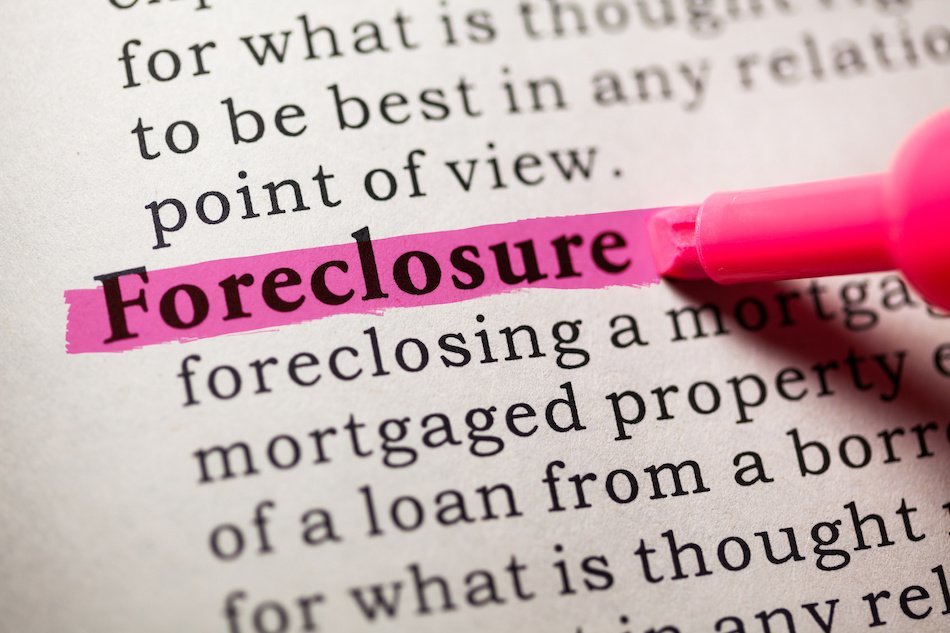 The amount of unemployed people is really high in the present economic times. A lot of people are discovering it is hard to make their regular home mortgage payments consequently. Your lender might choose to start foreclosure proceedings, if you find yourself too far behind in your repayments.
For informational purposes only. Always consult with a licensed real estate professional before proceeding with any real estate transaction.
The Process of Foreclosure
The process begins with the bank or lender transferring the property ownership from the homeowner to the mortgage lender. The majority of the time this tends to takes place just after several months of non-payment on the home owner's part, at the mortgage lender's whim.
Forsaking hope once foreclosure proceedings have begun and resigning themselves to the fact that they've lost their property is what many people seem to do in such a instance. While at the same time, some even begin the look for a new place to live. There is a period of time during the foreclosure procedure where they could be capable of saving their house from actual foreclosure, and the majority of people don't seem to know this fact. This is called a redemption period.
Foreclosure Redemption Period
Individuals who don't have enough money to stop the foreclosure itself, along with those who are trying to protect their properties are the ones who the redemption period primarily targets. The period of redemption is granted to homeowners by means of state regulation. A few states do not even have a redemption period in any respect, while in others the span of time for this period varies. This period provides homeowners added time to remain residing in their house, with having to be nervous of being kicked out hanging over their heads.
Rectifying Foreclosure and Other Debt
In an effort to rectify the foreclosure issue, the redemption period serves the principal purpose of giving a homeowner added time. This may allow for adequate time for a homeowner to developed a plan for repayment with their mortgage lender if the period given in that particular state is long enough. It also functions to enable the homeowners to save up some money to help pay back other outstanding debts they may owe if the period is shorter and the homeowners already knows they will be unable to come an arrangement with their lender. Research your state's foreclosure laws to see if the redemption period can possibly aid you in this way.
HAFA Home Affordable Foreclosure Alternative
HAFA otherwise known as Home Affordable Foreclosure Alternative goes into effect April 5th, just before those taxes are do or that first extension.
HAFA is an extension of the Home Affordable Modification Program to help provide a default solution before the fun really begins. The plan is to have borrower first try to qualify for loan modification, but if this is not a solution the loan servicer will asses the possibility of a short sale through the HAFA program. Here is the quick and dirty of what to expect with HAFA.
Borrower will receive a pre-approved short-sale term in terms of list price or acceptable sale proceeds. This is currently one of the biggest road blocks in the short sales process, since servicers currently wait until after an offer to begin the valuation processs, which can take weeks if not months under the current system.
Once the sale takes place the Borrowers may receive up to $1,500 in relocation allowance. Servicers may also receive up $1,000 to defray costs. $3,000 of proceeds may be allocated to compensate secondary lien holders.
The biggest shift in the industry is the Banks are truly getting behind facilitating the short sale process. Both Bank of America and Wells Fargo are expanding their human capitol and technology to help streamline the process going forward.
In the past it seemed having Jimmy Hoffa on your team may have helped get that short sale through. Today the Banks, Sellers, and Real Estate Professionals all seem to be getting closer to being on the same page
Buy a Home in Colorado Today
Spending hours trying to find information on homes for sale in Lafayette CO? Still haven't found a good solution to search for Niwot CO homes for sale? Use these resources to find out more about different Colorado cities and homes for sale.
For informational purposes only. Always consult with a licensed real estate professional before proceeding with any real estate transaction.