What You Need to Know About the VA Loan
Posted by Boulder Home Source on Thursday, April 11, 2019 at 9:29 PM
By Boulder Home Source / April 11, 2019
Comment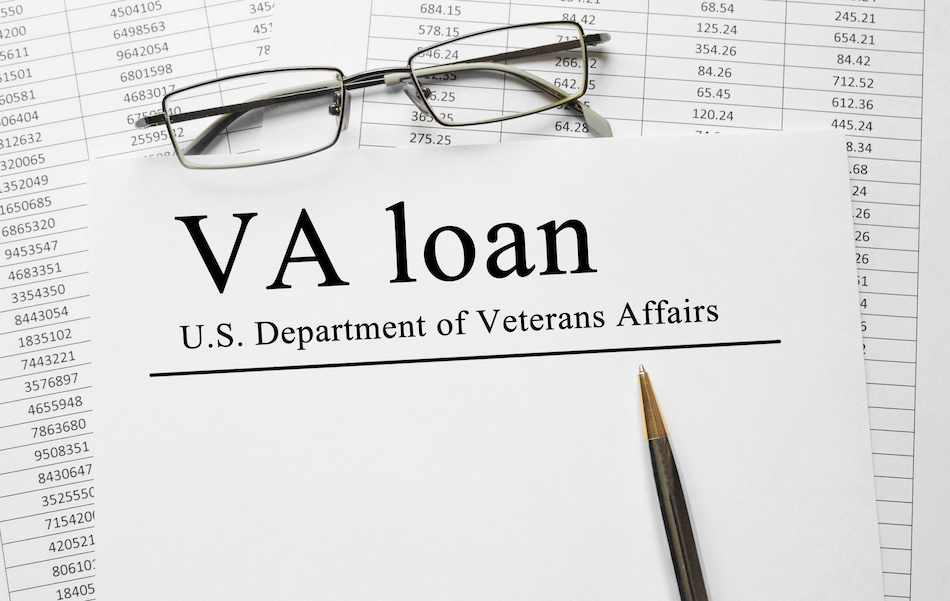 VA loans can be the answer to a military member's wishes for a home. They offer incredible benefits and tremendous savings for heroes who have endangered their lives for citizens everywhere. But there are a few things to note about VA loans before moving forward when buying a home. For a better idea of how it all works, keep the following in mind.
Minimum Criteria
Those who are eligible for this loan include the Coast Guard, Air Force, Marines, Navy, and Army. Those who apply must have served at least 181 days (about six months) during peacetime and at least 90 days during an active war. Those in the Reserves or in the National Guard are eligible after 5 years of service regardless of whether the county is officially at war. Widows of service members may also be eligible for a VA loan. Applicants must have a credit score of at least 620 points, but they don't necessarily have to have a down payment to qualify.
Applicable Fees
The VA loan is secured by the government, but it isn't granted by the government. The exact terms of a VA loan come down to which lender a member chooses. Down payment requirements may be low (or potentially non-existent), but members are still highly encouraged to build up their savings before applying. The more equity a person has in their home, the better it is for their financial future.
Members are also typically charged a Funding Fee which will be donated to the VA department, and the total for this fee is dependent on the amount of the down payment. Additional terms (and benefits) are determined by the amount of time a person has served and the time period in which they served it. The special code on the Certificate of Eligibility will let the lender know how much to charge.
Buyers Have Choices
Lenders offer plenty of mortgage options, including fixed- and adjustable-rate. Buyers can also choose between 10-, 15-, and 30-year terms. Members are allowed to use VA loans for short-sales, foreclosures, single-family homes, duplexes, and even vacant lots (if the buyer is planning to build their own home.) Plus, buyers typically don't have to pay for Private Mortgage Insurance (PMI), which is required for traditional or FHA loans. Plus, the loan process itself is relatively straightforward. When it comes to official paperwork, most lenders can look up practically everything they need with an official ID and social security number.
How Interest Rates Differ for VA Loans
One of the best perks of a VA loan is the low interest rate. These loans, in general, have interest rates that are lower than those offered for conventional loans. This is because of the unique features of a VA loan.
When a borrower has a VA loan, a percentage of their loan is guaranteed by the federal government. If the borrower defaults, the government will pay the lender back at least part of the loan. This makes these loans especially appealing to lenders.
It also, typically, results in a lower interest rate for the borrower. The federal guarantee is comparable to having a 25% down payment. When this is paired with whatever down payment the borrower can offer, the result is an interest rate that can be around .25% lower than a conventional loan.
Additional Terms
Military members are able to take out more than one VA loan, though the fees are raised on each additional application throughout the member's lifetime. A military member is allowed to take out a loan for as much as they wish, but the government may only secure a certain amount based on the buyer's chosen location. So an army lieutenant in San Francisco may in fact have a higher secured maximum than a navy ensign in due to the average home price. Those who are on active tour are not required to occupy the home in Longmont immediately. Finally, certain widows and disabled military members may not be required to pay the VA Funding Fee.
Obtaining a VA loan isn't difficult, but buyers may want to understand the terms before they start contacting lenders. As with every type of loan, each lender will have their own expectations, benefits, and penalties. Military members should be ready to research the reviews and reputation of the businesses in their area before making their final decision.