Where Are the Best Farmers Markets in Boulder?
Posted by Boulder Home Source on Monday, March 11, 2019 at 3:59 PM
By Boulder Home Source / March 11, 2019
Comment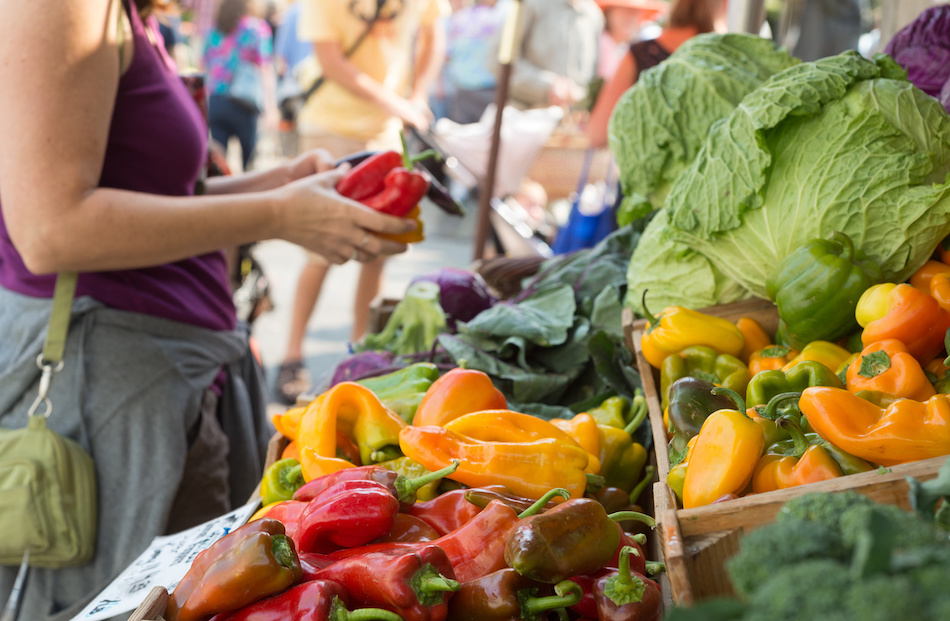 If there's one thing that Boulder residents love as much as the beautiful mountain views it's fresh, locally sourced foods, ingredients and goods. Fortunately, there are plenty of local farms in Boulder that take pride in sharing their seasonal crops of goodies at both community and private farmer's markets.
Boulders Farmers Market
With Wednesday and Saturday hours during peak growing season from around April-November, this market is a hub of the community. The Boulders Farmers Market is one of the largest gathering of growers, food vendors and local craftspeople in town. Shoppers can explore the various booths and find an array of fairly priced farm fresh meats, vegetables, fruits, pre-packaged goods, and various odds and ends like soy candles, jewelry and flowers.
There are also some local nonprofits with stands at the market where they hand out freebies or flyers announcing upcoming events focused around nutrition and health. A small covered section with seating is available near the food vendors, and there is often live music to enjoy while shopping and munching. Parking is free in a nearby parking garage, so there's no need to worry about meters. Boulders Farmers Market is located on 13th Street between Arapahoe and Canyon and is open on Saturdays from 8 a.m.—2 p.m. and Wednesdays from 4 p.m.—8 p.m.
The Farm Store at Diaz Farms
You'd think that the first mentionable items for a farmer's market would be the fresh produce, but Diaz Farms is also widely known around town for their incredible homemade seasonally flavored sourdough breads. However, The Farm Store also offers up an array of seasonal organic produce, a variety of fresh eggs, and high-quality meat cuts. The Diaz family is diligent about utilizing sustainable practices and treating their free-range livestock animals with dignity and compassion throughout their lives.
Guests at the farm can go out and meet some pasture raised animals (they even have names) including geese, ducks, chickens and turkeys and see their colorful eggs in the nest. It's possible to view the grazing livestock as well, making this a great place to bring youngsters or those unfamiliar with working farm life. The Farm Store is located at 2818 Jay Rd in North Boulder and is open Tuesday through Saturday: 9 a.m.—p.m. and Sunday: 9 a.m.—4 p.m.
The Farm Store at Cure Organic Farm
Owned and operated by the cure family since 2005, this gem is located just six miles east of Boulder and is well worth driving a bit for. Cure Organic Farm grows more than 100 varieties of vegetables, fruits, herbs and flowers, and numerous livestock breeds graze upon their 15 acres of fertile lands. The best part of shopping here is the comfort of knowing that every product has been certified organic and grown with sustainable practices and compassion for the earth.
Cure Organic Farm is full of surprises with flocks of hens, ducks that produce the best eggs in town and several bee hives that are the foundation for the pure honey sold in The Farm Store. Also in the store, shoppers will find hand-ground flour, wool and fresh flowers and herbs right alongside handcrafted goods and other pre-packed local goods. The Farm Store is open May–December and welcomes guests: Wednesday–Friday 11 a.m—6 p.m. and Saturday and Sunday 10 a.m—4 p.m. and is located at 7450 Valmont Rd.
If farm-to-table food is important to your family, check out these exceptional farmers markets in Boulder, CO.