Can You Insure Your Mountain Cabin Against Wildfires? Getting Home Insurance in Boulder County
Posted by Greg Smith on Wednesday, January 4, 2023 at 1:00 PM
By Greg Smith / January 4, 2023
Comment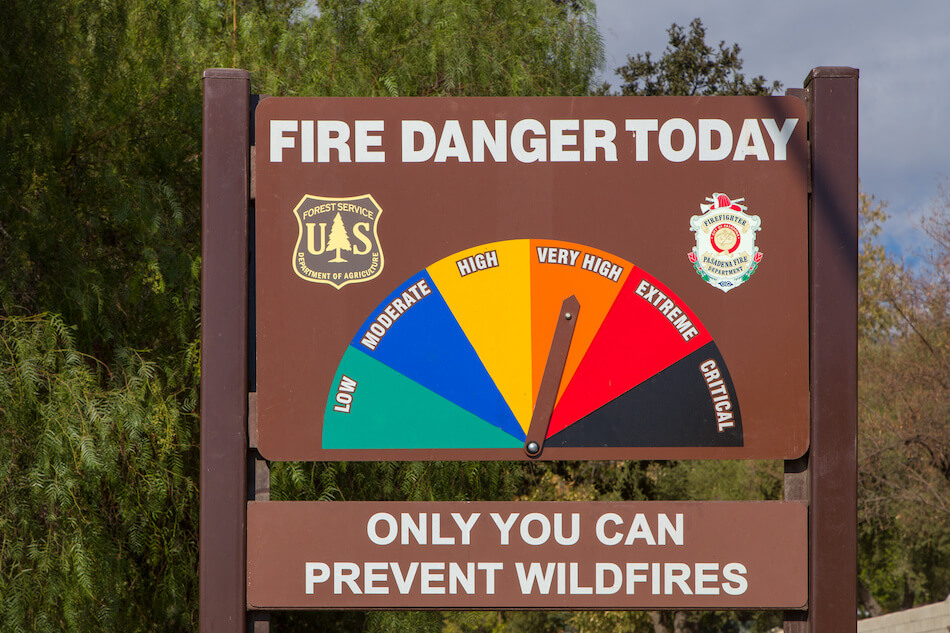 Owning a mountain home can provide a wonderful retreat for anyone who enjoys the outdoors in Colorado. Of course, finding and maintaining a property in this area requires attention to the possibility of wildfires. Since wildfires are common in certain parts of Boulder County, homeowners in the region need to take action to help protect their mountain homes and ensure that those homes are insurable against damage. Wildfire Partners provides a certification program that allows homeowners to learn what they need to do to minimize fire damage. By following these requirements, homeowners can simplify the insurance process and reduce fire risk to their cabins and mountain homes.
How Do You Insure a Mountain Home?
Homeowners insurance is a standard form of protection for property, but insuring a cabin or other mountain home in an area prone to wildfires is not necessarily a simple task. Colorado wildfires have caused more than $1 billion in damages to homes and property in the past few years. Wildfire mitigation tactics can minimize the risk of damage, and insurance companies may require it before agreeing to open a policy on a particular property.
The topic of insurance can create complications for homeowners who want to sell a mountain cabin or mountain home and buyers interested in purchasing. Many lenders will not agree to provide a mortgage on a property without a homeowners insurance policy. Buyers who need to finance the purchase may have a harder time completing the process if they cannot prove that the home is in a condition that would make it reasonable to insure. And choosing the right home insurance policy is vital.
Who Are Wildfire Partners?
In order to have the least difficulty getting an insurance policy for a property in a wildfire-prone area, homeowners often have to prove that they have taken proper steps toward wildfire mitigation. Wildfire Partners is an organization that creates a set of building and evaluation standards. Homeowners can use these standards to minimize the risk of fire damage and prove to their insurance carriers that they are taking the appropriate precautions.
Wildfire Partners is an organization specific to Boulder County, working directly with county building codes. The organization offers in-person property evaluations, in which homeowner participation is encouraged. The result yields reports with recommendations that homeowners can follow to make their mountain homes and properties more fire-resistant. Although the program's chief goal is to minimize damage from wildfires, homeowners could get additional benefits, such as lower homeowners insurance premiums.
Program Process
To participate in the Wildfire Partners program, homeowners must submit an application. The application takes a few minutes and determines whether the homeowner's property is in an eligible area. The organization processes applications twice a month and will email applicants to confirm their eligibility. Applicants who meet the eligibility requirements must sign a waiver to allow professionals to inspect the property and, in some cases, pay a fee. Once the waiver is submitted, homeowners can schedule an appointment for an assessment.
During the assessment, homeowners can walk through the property with specialists to identify possible problems. Common issues include:
Types of vegetation that are more likely to burn
Plants and debris that need to be removed
Areas on the home exterior that are vulnerable to wildfire due to proximity, material, or condition
After the assessment, which lasts a couple of hours, homeowners will receive a copy of a report with recommendations. The report takes a week to prepare and deliver. Homeowners must complete the list of recommended tasks to apply for a certificate. The certificate indicates that homeowners have met expert recommendations for wildfire mitigation. They can take the certificate to an insurance agent to establish their efforts at wildfire mitigation on the property.
Program Eligibility
To qualify for the program, homeowners must meet certain eligibility requirements regarding location and ownership status. Specifically, people who own property in unincorporated Boulder County may be eligible for the program. The county has two fire zones, and only properties located in Fire Management Zone 1 can apply for Wildfire Partners certification. Only the property owner can apply for assessment, although renters are encouraged to talk to their owners about their wildfire mitigation options.
Homeowners must agree to the terms of the assessment to proceed with the certification process. They have to arrange to be present during the assessment, making various parts of the property accessible to specialists. If they have participated in the program before, they cannot start a new application. However, they can resubmit their mountain home for certification and pay a fee for the service.
Application Process
Most of the information required on the application form is designed to assess eligibility quickly. Applicants will spend a few minutes reading unique requirements concerning short-term rentals and other less-common arrangements. Homeowners looking to get certification as part of building new construction homes will need to request assessment and certification from Wildfire Partners and apply for building permits with the county.
After submission, the organization will review the application within a few weeks. If the application meets the requirements, the organization will contact the property owner to sign a waiver and schedule an assessment time. Applicants may find out if they are eligible for financial awards at this time, as well.
Wildfire Assessment & Mitigation Guidelines
The assessment provides a checklist of concerns that homeowners should be aware of, consider making changes, or prepare to upgrade before applying for certification. As a general rule, fire mitigation strategies divide up the property into various zones:
0–5 feet from the home
5–30 feet from the home
30–100 feet from the home
These zones carry different levels of risk, so the mitigation requirements will differ. The first zone is non-combustible, meaning that anything close to the home should be as fire-resistant as possible. Assessment for the remaining zones primarily concerns vegetation and debris that could ignite.
Wildfire Partners provides a sample report that homeowners can read to understand what they might be asked to do. In the report, each item on the list is marked in one of three categories:
Acceptable condition
Recommended mitigation
Required mitigation for certification
The amount of detail depends on the zone and the property. For example, the assessment might require clearing gutters or replacing them with non-combustible materials. For a mountain cabin, specialists may mark trees for removal and recommend cleaning up dead grass or pine needles.
Grants for Homeowners
When applicants receive notification of their approval to participate in the Wildfire Partners program, they may also get information about financial awards. Generally, any grants available for wildfire mitigation are limited to $2,000, or a maximum of 50% of the contractor's cost to complete the work. Eligibility depends on the type of property, homeowner need, and grants available. For example, someone planning to build luxury homes in the area would not be eligible for these grants, nor anyone seeking certification for new construction.
In some cases, homeowners can apply for additional financial help. Wildfire Partners has an application for need-based assistance. People must meet certain income limitations and other criteria, such as participation in a need-based county program. This assistance may help to cover more than the standard 50 percent, although it does not necessarily handle all costs.
Completing the Program
To complete the program, applicants must show that they have completed all the mitigation measures required in the assessment report. To do this, homeowners must schedule a one-hour assessment with a specialist to walk through the property and determine if the problems have been resolved. They will grant a certificate and yard sign if they approve it. If the property does not meet requirements, the person doing the assessment will provide a new list of tasks to complete.
Once reaching certification, homeowners should keep in mind that the process is ongoing. Wildfire Partners recommends that property owners request recertification every couple of years. That way, they can continue to minimize fire risk and show their insurance carrier that they are continuing to mitigate potential fire damage. The recertification process costs $100 per visit and takes an hour or two.
Start Mitigating Fire Risk Today
Homeowners living in Boulder County's fire-prone regions understand that wildfires are a big concern. A single wildfire can create hundreds of millions of dollars in damage, destroy hundreds of mountain properties, or even cause the death of people in affected areas. Fire mitigation is one of the best ways that homeowners can reduce the risk of damage and minimize the spread of wildfires from one property to the next, and carrying out mitigation is one of the secrets to lowering homeowner insurance premiums. By applying for and meeting the requirements of the Wildfire Partners program, homeowners can make it easier to protect and insure their homes.