Will Day - A Modern Boulder Artist
Posted by Boulder Home Source on Friday, July 12, 2013 at 4:29 AM
By Boulder Home Source / July 12, 2013
Comment
Boulder is a place where art and the love of art flourishes! From street performers, musicians, literary artists, sculptors, photographers, painters, and theatrical performers, Boulder is the perfect place for the average person to fall in love with modern art. One Boulder artist in particular has made quite a name for himself in our community, as well as across the nation for his bold and modern paintings.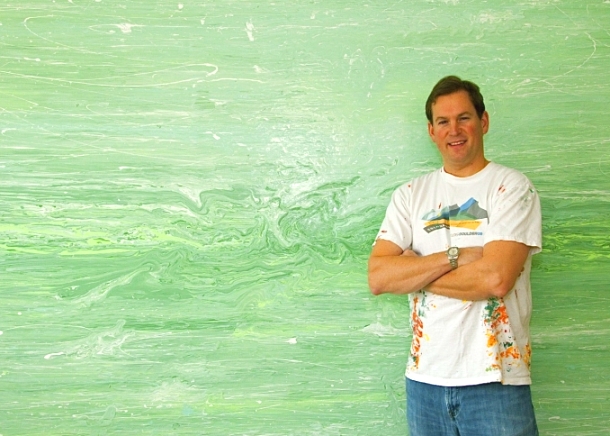 Will Day is primarily a self taught painter from New York, who was inspired by his love of travel to venture out of the world of finance, and into an artistic career where he has developed his own unique style. In fact, several of Will Day's paintings were just recently featured in Colorado Homes and Lifestyles Magazine, where his art played a key factor in the design of one ultra cool home in North Boulder, Colorado. With close ties to real estate and several Boulder businesses, Will Day's creations are popping up all over our community and getting noticed by both art enthusiasts, business owners, and home style gurus.
Will Day's paintings are bold, abstract and big! He uses a large-scale format to balance out the variety of textures, colors, layers, and styles; which in turn create stunning one of a kind masterpieces. Getting down and dirty, Will creates his works of art directly on the floor, which allows him to move freely around the painting as the ideas spill from his mind. His spontaneous approach to painting can be seen in every whimsical stroke and shape that appears to the eye through his canvases. Will definitely describes his art as abstract, but says that the combination of natural shapes and forms, along with his use of three or four colors, helps to convey a strong and motivational energy to each piece.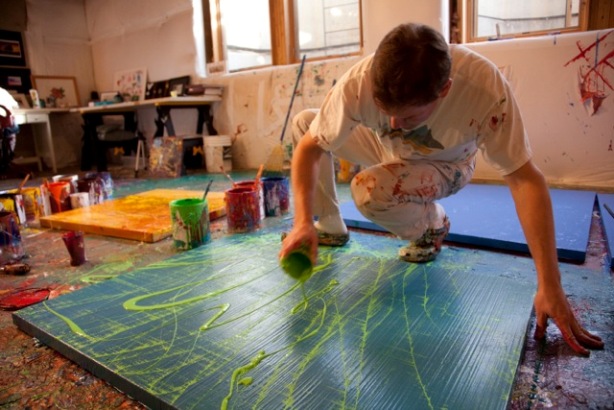 Day's art can be seen in many homes, businesses and art galleries across the United States, but his talent was first spotlighted in Boulder at the 2009 Downtown Boulder Art Festival where he took home the blue ribbon. Since then, Will has made several efforts to make his art work accessible to Boulder businesses and art enthusiasts by selling and displaying his work both online, and at his Boulder studio. He also has a cool leasing program that is attracting the attention of local businesses and home stagers! Leasing artwork for Will Day is "turnkey, scalable, affordable and tax deductible." It is also a great way for businesses of all kinds, regardless of their budget, to be able to display eye catching new artwork. This added touch to any business or home decor will definitely convey success and style!