You Have Purchased A New Home And A Baby Is On The Way... Now What?
Posted by Boulder Home Source on Friday, March 15, 2019 at 7:24 PM
By Boulder Home Source / March 15, 2019
Comment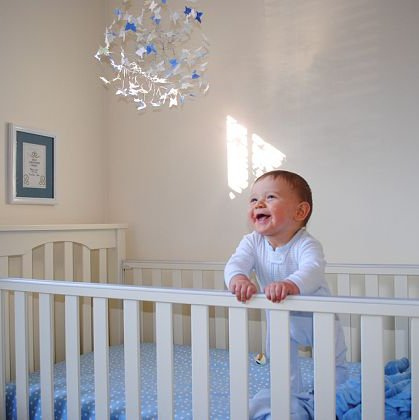 Okay, you've just bought a new home and a kid is on the way. How do you make sure you're providing a safe environment? As the saying goes, "Proper preparation prevents poor performance," and nowhere is this truer than setting up your home for kids.
Best Principles When Baby-Proofing a House
When babyproofing a house, homeowners must start by considering their child's current behaviors as well as their future behaviors. Babies change quickly, and develop new talents all the time. For example, a baby who will soon be walking should live in a house that is safe for a toddler. This way, the house will be ready as the baby grows.
To babyproof a home, homeowners must go room by room to assess what their child can reach, where they can poke their fingers and what they might potentially put in their mouth. The most dangerous parts of the house tend to be the kitchen and bathroom.
For instance, the bathroom is a place where toddlers can easily drown in the toilet or burn themselves on hot water in the bathtub. In the kitchen, babies can reach pots and pans on the stove, push buttons on the oven and generally get in the way.
When babyproofing a home, it's critically important to remember that babies are very curious. They're also unaware of the surrounding danger. Being thorough is the best way to ensure that a home is safe for a baby.
Start In The Nursery And Work Your Way Out
In this case we're talking about their crib. Examine the screws, slats and other parts to ensure that the crib is sturdy. Crib slats must not be more than 2 ¾ inches apart. Keep the crib clutter free; remove the toys when the baby is occupying it. Make sure that electrical cords and the cords of the window blinds are beyond the baby's reach. Any of these items can be dangerous to your child. Never place a crib by a window where the child can climb out.
Be Aware Of Paint Safety And Children
If your home was painted prior to 1978, you should call the National Lead Information Center to receive information on testing your home for lead. Another tip is to reduce the temperature of the water heater to below 120 degrees in order to avoid burns and scalding.
Cover And Protect Electrical Outlets
Be sure to have all unused electrical outlets covered and away from prying hands. Speaking of prying hands install cabinet locks for every cabinet that contains potential dangerous items such as laundry items, cleaning supplies, liquor, medicines and sharp tools like knives or scissors.
Keep Young Children Out Of Reach From Dangerous Items
the following suffocation items: plastic bags, bubble wrap or other small items like buttons, jewelry, nails and screws. Remember all small items can be dangerous and could cause choking. Use door locks and baby gates to keep the baby going off limits. Buy gates that can be screwed on the walls and that offer protection around the stairs. Buy corner guards and edge guard to protect the children from the sharp edges and corners. Use door stoppers or door holders to avoid smashed fingers.
Install adequate fencing Wherever Needed
Install fencing around your pool and install locks high enough so that children aren't able to reach. The best prevention is to teach the kids to swim at an early age and how to be sage around the pool.
The easiest way to babyproof similar areas inside of the house is by putting up a baby gate in doorways. Keeping the baby out of the space is an effective way of protecting them from danger. If the baby cannot be practically kept out of a space, babyproofing products like oven knob covers and faucet covers can help protect the baby from each danger.
Install Monitors and Keep Your Eyes on the Baby
Watch your child. This is the best prevention for there is no better protection than you. But for those time that your eyes wander make sure you take the time to have your home ready prior to the big day.
Be Prepared For Emergencies And Have Extra Diapers On Hand
Have a list of your baby's needs including medicines, doctor's name and phone number in case of an emergency. If your child has special needs or medicines have all of your items packed in a single bag and ready to go in case of an emergency.