Boulder Home Sellers:
List With the Best Realtors® in Boulder
Trustworthy, Responsive Realtors® in Boulder, CO
Why Sell Your Boulder Home With Us?
Trusted Zillow Partner: Expertise, Reliability, Results
57,000+ Registered Users & hundreds of active buyers: Reach, Engagement, Visibility
Local Real Estate Knowledge: Insight, Strategy, Success
Above & Beyond Advertising: Staging, Digital Marketing, Print, and More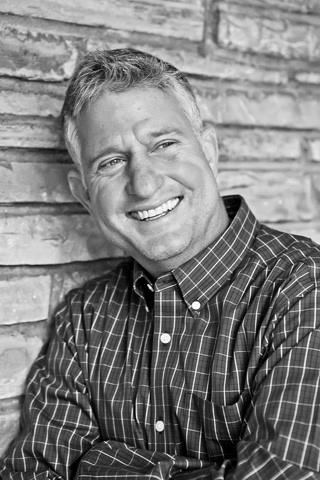 Why Choose Boulder Home Source?
If you're looking to sell your Boulder home, you can't go wrong with Boulder Home Source. We provide top-notch home selling help in the Boulder real estate market. With our team of experienced local real estate agents and our extensive advertising efforts, we can help you sell your home quickly and for the most money. We have over 57,000 registered users and hundreds of active buyers, more than any other local company in the area. Our core values of trustworthiness, professionalism, and responsiveness make us the perfect partner to help you navigate the complex real estate process. With Boulder Home Source, you can rest assured that you're getting the white-glove home selling experience.
Let Us Sell Your Boulder Home!
When it comes to selling your home, you can trust that Boulder Home Source has the expertise and dedication to get the job done. We at Boulder Home Source are the top choice for selling homes in the Boulder area. Our team of local experts have an intimate knowledge of the Colorado real estate market and our advertising efforts are second to none. Trustworthy, professional, and responsive, we're the perfect choice for seller representation.
Fill out our form and one of our Boulder real estate agents will be in touch to help you sell your home!
What We Can Do For You
At Boulder Home Source, we understand how important it is for sellers to get the best deal possible. That's why our team of Boulder sellers agents are here to give you peace of mind and make sure you get the most out of your sale. You can count on us to take care of the details and ensure you get the best outcome. Our agency offers a wide range of services to get the best possible price when selling your home, including:
Our Cash Offer as a Buyer Program
Bridge Program for Sellers
White Glove Concierge - Paid at Closing
Staging Services for Your Home
Social Media Marketing from our In-House Specialist
Print Brochures and Signage for Your Home
Access to our Coming Soon and Open House Marketing Programs
Zillow Partnership to access local Zillow buyer leads
Hear From Our Satisfied Clients!
Read what our satisfied clients have to say about our top-notch seller services. See why Boulder Home Source is the trusted choice for selling homes in Boulder and beyond.
If you are looking for a realtor who is honest, intelligent, fun to work with, and really goes to bat for her customers, Lorrie Trussell is the person you are looking for. In helping us buy a condo, she "went the extra mile." And then after the sale, she continued to work with me in upgrading a vacated condo and prepping it for renting. If I ever buy or sell any more real estate in Boulder, Lorrie will be my realtor.
Lynn
We have bought and sold several houses over the years, but have to say, our real estate experience with Kim Payes and her BoulderHomeSource team was the best we have ever had. She helped us get our house ready to sell, marketed our home and neighborhood beautifully, was in constant communication with us and, best of all, sold our house in two days! Kim was always professional, but at the same so warm and friendly. We feel like we ended up with a dear friend. From the day we met Kim, to day day we closed on our sale, everything was smooth sailing.
Terry and Cindie Scoby
Lorrie Trussell - I enjoyed working with you. I respect and admire the professional attitude that lets a buyer know that you are going to give the best service available, while at the same time coming across in pleasant manor and available If something is falling through the cracks. I feel like I made a friend trying to help a friend trying to find the best needle in this haystack of a market.
Billy S.
Bruce and I want to thank you so much for the amazingly great gift of 3 hours of cleaning service! Boy, did that come at a great time and is so appreciated!! Congratulations on your team's award recently. It's easy to see why you all won - you go above and beyond for clients who also become (in this case for sure) grateful friends!
It's always a pleasure to see or speak with you. Look us up if you're ever up our way. :) We love our home!
Betty and Bruce VanderLinden
Couldn't imagine working with a more responsive, diligent, and dedicated realtor. Barb Passalacqua was prompt in all correspondence and committed to finding me the "perfect home" within the allotted time frame. Two thumbs up!
L.H.
We would like to thank Lorrie Trussell for her extraordinary work as our real estate agent. She went far beyond what we expected. Her integrity, thoughtfulness, honesty and knowledge were much appreciated. Lorrie helped us immensely and did it with kindness and professionalism . She worked for us as the buyers, answering questions immediately or finding answers promptly. After the purchase, she continued to help suggesting how to find movers, cleaners, and painters. We feel most grateful for having Lorrie be our real estate agent in the purchase of our new home and would highly recommend her to others.
D.H.
Barb Passalacqua was great to work with. She has really great knowledge of the area and the alerts her system can setup for house listings were extremely helpful, especially in a market where houses were going under contract after only a few days of being on the market. Saying her responsiveness was "immediate" is not an understatement. She was always extremely fast to answer any questions I had. The only reason I didn't rate her as "masterful" in her process experience was that sometimes she had to defer to a colleague to answer a question for me, but she definitely had the resources to answer every question I had more than satisfactorily and quickly. We ultimately did not do much negotiating on the sale, but she seemed to have a great sense of where the seller was at and the process was definitely very smooth.
Zillow User
As both an investor and homeowner I have worked with several real estate agents, and Lorrie Trussell is, without question, the hardest working professional I have ever worked with. She possesses many desirable characteristics including, extensive knowledge of her market, organized with attention to detail, and honesty (tell-it-like-it-is attitude) laying-out exactly what can be expected. Lorrie made a seemingly stressful experience – enjoyable.
T.K.
Carl and I and the children have so much to thank you for: Your thoughtful attention in helping us sell our house and finding the perfect new home for our family. We are completely in love with our new house! Awesome...
You are truly exceptional Real Estate professionals. We are especially indebted to Greg for your generous time and expertise in resolving each problem along the way ( E. G. Getting our sofa into the house! ).
Carl & Vivi Forest
Doug, thanks again for all your help and encouragement. The whole process went much smoother than I had imagined, and it was a very pleasant and fun experience. I enjoyed riding around town with you, looking at houses. You're a super nice guy!
Best to you and yours!
Jude
Just wanted to tell you how much we appreciated you being our Realtor and handling the sale of our home in Boulder and the purchase of our new home in Lafayette.
Your willingness to be available at all times was unusual and unexpected. You constantly kept us updated on showings, offers and finally our contract. We were both amazed and pleased that our home sold in less than 30 days. Your concern for our needs was always foremost. Understanding that we needed to move into another home within six weeks, you were able to help us locate and move into a new home. Our entire family is now enjoying a wonderful home and I can't thank you enough for the professional, caring service.
You can count on receiving referrals for any real estate needs from the both of us. Don't hesitate to call on us if any prospective buyer or seller would like a reference. You provide impeccable service!
The Gypin Family
We are pleased to respond to your customer survey. We could not be happier with the level of service you provided, you commitment to our satisfaction and the personal attention we received during the entire home buying process.
We felt you excelled in your knowledge of real estate and the Boulder area. You consistently provided us with reliable information on a wide range of topics; from schools and neighborhoods to floor plans and suggestions of improvements to property to make it work for us. Time and again, you proved to be an attentive listener, utilizing this information to determine suitable listings. Each and ever showing was a viable choice, never a waste of time. Properties showed beautifully because the owners had advance notice and multiples showings went smoothly without a hitch. Even when you were out of town, your arrangement for a colleague to continue service insured there was never a missed opportunity!
Your experience and knowledge were invaluable. Buying the right home was important to us and you enabled us to do that without feeling pressured and with minimal hassle.
Your assistant, Kathy Jones, is fantastic! She is a wonderful resource, never failing to follow up on details.
She conscientiously set and confirmed appointments with an incredibly personal touch. Polite, thorough, organized and informative, she was a pleasure to work with. She was on top of every detail of our closing as if we were her only client. Every phone call returned every document accurate and on time; nothing slipped through the cracks with her!
Your high level of service, well trained and informed staff and commitment to ethical practices makes you truly a service to your community. We unreservedly recommend you to friends and acquaintances and will continue to do so. Thank you!
The Skelton Family
We have recently evaluated real estate agents and assistants that we feel are professionals and nice to work with. As you know there is a difference in the quality and assistants. Although no one is in a position to work only with the professionals, it is our goal to make the agents we feel are professionals know we appreciate their business. A part of that appreciation comes from our commitment to go above and beyond our basic excellent service. Since Nancy and I feel you two are a part of this elite group of professionals, we thank you for your business and commit to your team A-1 service.
We look forward to working with you. If we can ever be of service (even if it's not a transaction we're handling) please feel free to ask.
Land Title Guarantee Company
We wanted to take a moment to say thank you for everything you did for us. We really appreciated your patience, understanding and your intelligence. You took many extra steps for us and we are very grateful.
We know we weren't the easiest clients to work with but you took the time to explain things to us, work things out and keep us calm. We are very grateful we chose you to help us sell our home and to help us purchase our new home.
Aside from being a great realtor we consider you a friend. Thank you again.
Anonymous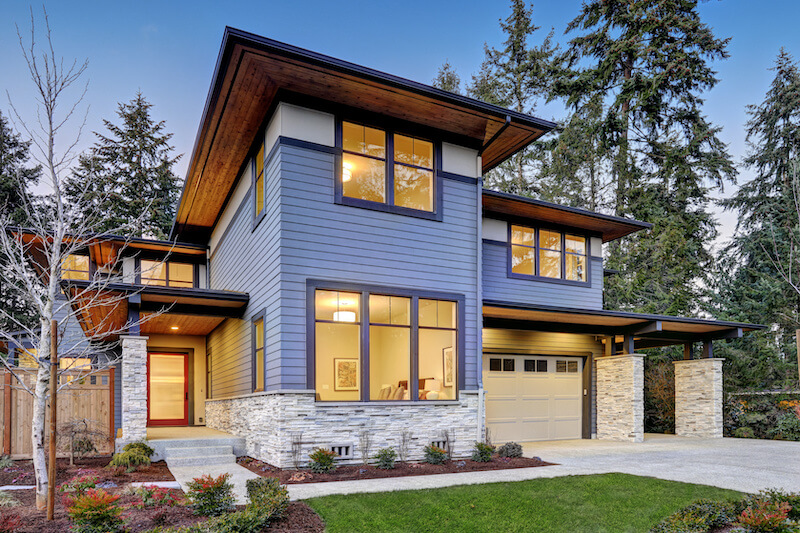 Let the Best Real Estate Team in Boulder Sell Your Home!
Experience the Boulder Home Source Difference! Let us sell your home today.
Seller Representation FAQ
Questions about selling your home? We have answers!
Q: What is seller representation?
A: Seller representation is when a real estate professional represents the seller in a real estate transaction. They will help the seller navigate the process and ensure they get the best outcome from their sale.
Q: What can I expect from Boulder Home Source's seller representation?
A: With Boulder Home Source's seller representation, you can expect a knowledgeable Boulder real estate agent who can provide expert advice and guide you through the entire process. We'll help you market your home, negotiate with buyers, and close the deal.
Q: How can Boulder Home Source help me sell my home faster?
A: We utilize effective advertising strategies to maximize exposure for your home, giving you a better chance of getting a buyer quickly. We also have access to over 57,000 registered users and hundreds of active buyers we can market your home to.
Q: What core values do you operate by?
A: At Boulder Home Source, we strive to be trustworthy, professional, and responsive. We will work hard to ensure you get the best possible outcome from your sale.
Q: How experienced is Boulder Home Source in the Colorado real estate market?
A: We have extensive experience in the Colorado real estate market and are recognized as a Zillow Partner. With our local real estate experts, you can be sure that we understand the ins and outs of the Colorado real estate market.
Get Your FREE Market Analysis Today
Find out what your Boulder home is worth with our free real estate market analysis.
The Best Real Estate Agents in Boulder to Sell Your Home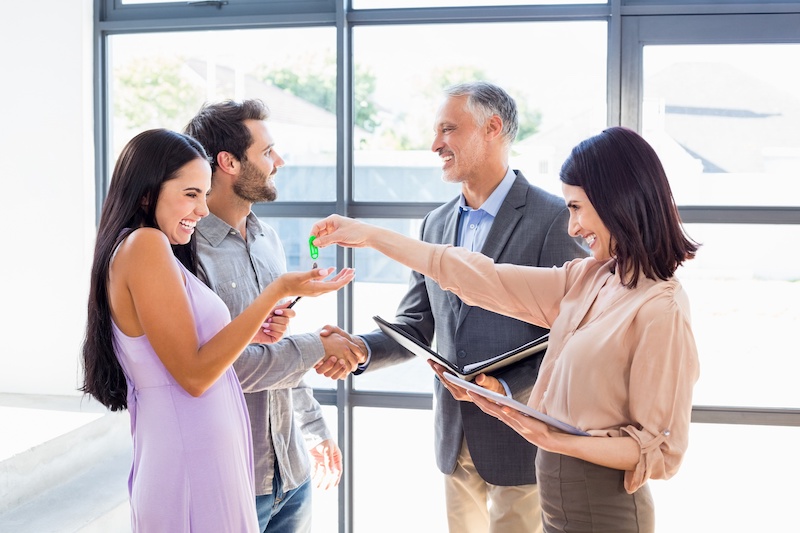 Are you looking for a reliable real estate partner to help you navigate the Colorado real estate market? Boulder Home Source is here to help! With our team of local experts, you can count on us to be responsive to your needs and provide unparalleled service. Here's why you should choose us for your seller representation needs:
We know the ins and outs of the Colorado real estate market.
We are highly responsive to your needs and questions.
Our experts have a deep understanding of the local area and can help you maximize your return on investment.
We understand the importance of finding the right partner to help you make informed decisions when it comes to selling your home. Our team of experienced professionals is here to provide you with the guidance and support you need to make your real estate transaction a success. Let us help you take the hassle out of selling your home!
The Benefits of Selling With a Real Estate Team
When it comes to selling your home, there's no substitute for having professional representation. That's why it's so important to enlist the help of experienced real estate agents who know the local market and can help you get the best price for your property. At Boulder Home Source, we understand the complexities of selling a home and have the expertise to help you navigate the process.
We'll provide you with the information and advice you need to make informed decisions and ensure your sale goes as smoothly as possible. With our knowledge of local trends, market analysis, and negotiation strategies, we can help you maximize the value of your home and minimize potential headaches. Plus, we'll take care of all the paperwork and communications, so you can rest easy. Selling your home doesn't have to be a stressful experience, and with our help, it won't be.
Let the Best Real Estate Agents in Boulder Sell Your Home!
We're the best real estate agents for the job. Don't believe us? Contact us below so we can show you everything we'll do to market your home to buyers and sell for top dollar.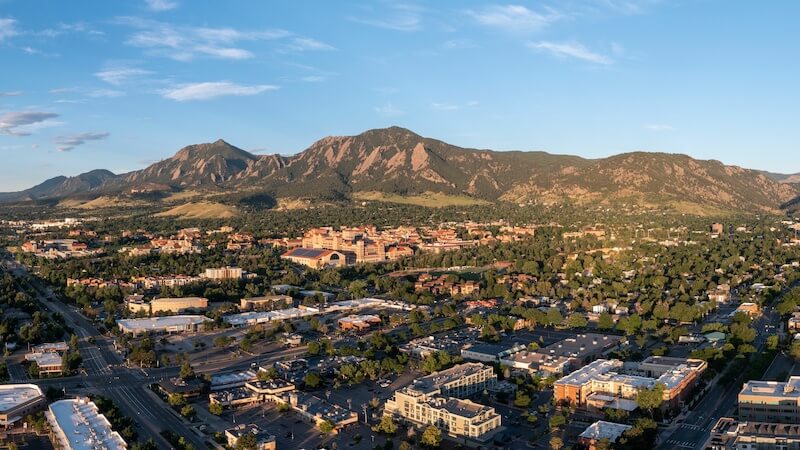 Contact Your Boulder Realtors® Now!
Are you looking to get the most out of your home in the least amount of time? Then selling your home with Boulder Home Source is the right choice for you. Our seller agents know the Boulder housing market and are prepared to help you get top dollar on your home.
So don't wait any longer - let us provide you with the representation you deserve! Contact us below to get a free market value analysis or to let us sell your home!