Longmont Neighborhood Directory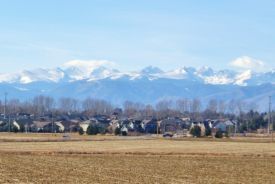 Longmont, Colorado, offers residents a huge variety of housing options to choose from. The downtown area features older homes, many of which have lovely ornate details. The benefit of living close to downtown Longmont is easy access to dining and the historic district. There are also many neighborhoods that feature newly-constructed homes in well-planned communities.
These communities are home to parks and trails; and are usually located close to the schools. In addition, Longmont also has lots of ranch and farm properties you can buy. Many of these properties sit on land that has been used since the very beginning of Longmont for farming and crops. Of course the views from these kinds of properties are hard to beat and they typically offer panoramic shots of both the Rockies and the plains. No matter what neighborhood you choose, life in Longmont is good!
Search Homes in Longmont Neighborhoods
List of Subdivisions in Longmont, Colorado