Longmont, CO - Resources & Information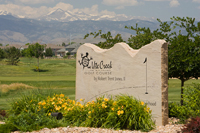 Longmont, Colorado is a great place to live and we have assembled a good amount of quality resources and information to help you learn more about the city and community. This is a growing list that we keep updated to make it easier for our users to find this information, so if you have something to add, please let us know. Our friendly staff at BoulderHomeSource is here to assist you, so please contact us with any questions you may have.
Longmont Resident Resources
Longmont Schools
Moving to Longmont
Click here to contact BoulderHomeSource and learn more about Longmont, Colorado!